Professional SEO Company: Get Noticed on Search
Find out how we can grow your business
Bark Street Digital are a professional SEO company, assisting businesses of all shapes and sizes throughout the United Kingdom and Ireland.
What is SEO?
SEO, or Search Engine Optimisation, is a set of digital marketing strategies, techniques, and practices aimed at improving a website's visibility and ranking on search engine results pages (SERPs). The primary goal of SEO is to increase organic (non-paid) traffic to a website from search engines like Google, Bing, Yahoo, and others.
The aim of implementing an SEO campaign is to ensure that your web pages rank as high as possible within search engine rankings. For example, if you were an accountant based in London, one of your aims would be to rank at the top of the search results page for the phrase "accountant in London."
How to implement SEO on your website
Listed below are some key aspects of SEO:

Keyword research: SEO starts with identifying the keywords and phrases that potential visitors might use to search for information, products, or services related to a website's content. Keyword research helps in understanding user intent and finding valuable search terms to target.
On page optimisation: On page SEO optimisation involves optimising the content and structure of individual web pages. It includes optimising title tags, meta descriptions, headers, and using relevant keywords in the content. On page SEO also focuses on improving the overall user experience, including site speed and mobile-friendliness.
Off page optimisation: Off page SEO involves activities outside of your website that impact your search engine rankings. The most well-known off-page SEO strategy is link building. This involves building high-quality backlinks from other reputable websites. Social media marketing and online reputation management can also play a role in off page optimisation.
Technical SEO: This aspect deals with the technical aspects of a website that affect its search engine rankings. It includes optimising site structure, ensuring proper HTML markup, improving website speed, and making sure search engines can crawl and index your site efficiently.
Content creation: High-quality, informative, and engaging content is a crucial part of SEO. Search engines reward websites that consistently produce valuable content. Content can take the form of blog posts, articles, videos, infographics, and more.
Local SEO: For businesses with physical locations or serving specific geographic areas, local SEO is essential. It focuses on optimising for local search results and includes activities like creating and optimizing Google My Business listings, managing online reviews, and ensuring NAP (Name, Address, Phone number) consistency.
User experience (UX): A positive user experience is increasingly important for SEO. Factors such as site speed, mobile-friendliness, easy navigation, and secure browsing (HTTPS) can impact both search rankings and user satisfaction.
Analytics and monitoring: SEO professionals use various tools and analytics platforms to track the performance of their efforts. Regular monitoring helps in identifying what's working and what needs improvement.
Algorithm updates: Search engines like Google frequently update their algorithms, which can impact search rankings. SEO professionals need to stay informed about these updates and adapt their strategies accordingly.
What are the benefits of using a professional SEO company?
Using a professional SEO agency can offer several benefits for businesses looking to improve their online presence and search engine rankings. Listed below are some of the main advantages:
Expertise and experience: A professional SEO company (such as BSD) will have teams of experienced experts who are knowledgeable about the latest SEO trends, best practices, and algorithm updates. They understand the complexities of SEO and can develop strategies tailored to your specific needs.
Time and resource savings: SEO is a time-consuming and resource-intensive process. Outsourcing your SEO efforts to a professional company can help you to free up your internal resources to focus on other core business activities while the experts handle your SEO campaign.
Access to advanced tools: Top SEO professionals have access to a wide range of premium SEO tools and software that can help with keyword research, competitive analysis, performance tracking, and more. These tools can provide valuable insights and data-driven recommendations.
Customised strategies: A professional SEO company will create a customised SEO strategy based on your business goals, industry, target audience, and competition. This personalised approach ensures that the SEO efforts align with your specific objectives.
Quality content creation: Content is a crucial aspect of SEO, and professional SEO companies often have in-house content creators or partnerships with content writers who can produce high-quality, optimised content for your website.
Effective link building: Building high-quality backlinks is a challenging and essential part of SEO. Professional SEO companies have the expertise to develop a link-building strategy that adheres to search engine guidelines and helps improve your site's authority.
Compliance with search engine guidelines: SEO companies are well-versed in search engine guidelines and ensure that their strategies are ethical and follow best practices. This reduces the risk of your website being penalised for black-hat SEO tactics.
Measurable results: Professional SEO companies provide regular reports and analytics that allow you to track the progress of your SEO campaign. You can see how your website is performing, which keywords are driving traffic, and make data-driven decisions for further optimisation.
Staying current with SEO trends: SEO is an ever-evolving field, with search engines frequently updating their algorithms. Professional SEO companies stay up-to-date with these changes and adjust their strategies accordingly to maintain or improve rankings.
Competitive advantage: By hiring experts who specialise in SEO, you can gain a competitive advantage over competitors who may not be investing in professional SEO services. This can lead to higher visibility, more organic traffic, and increased market share.
Scalability: Professional SEO companies can adapt their strategies as your business grows. Whether you need to target new keywords, expand your online presence, or optimize for different regions, they can adjust their approach to meet your changing needs.
In summary, hiring a professional SEO company can be a wise investment for businesses looking to improve their online visibility, drive organic traffic, and achieve long-term success in the digital landscape. It allows you to leverage the expertise, tools, and resources of experienced professionals to achieve your SEO goals. However, it's essential to choose a reputable and trustworthy SEO company with a proven track record for the best results.
Case Studies
Find out how we have helped our legal industry clients grow through organic marketing.
BSD Legal Marketing Triples Website Traffic for a Legal Funding CompanyClient Background The client, a legal funding company based in England, specialises in assisting litigants in obtaining the appropriate funding and insurance solutions for their cases. Their...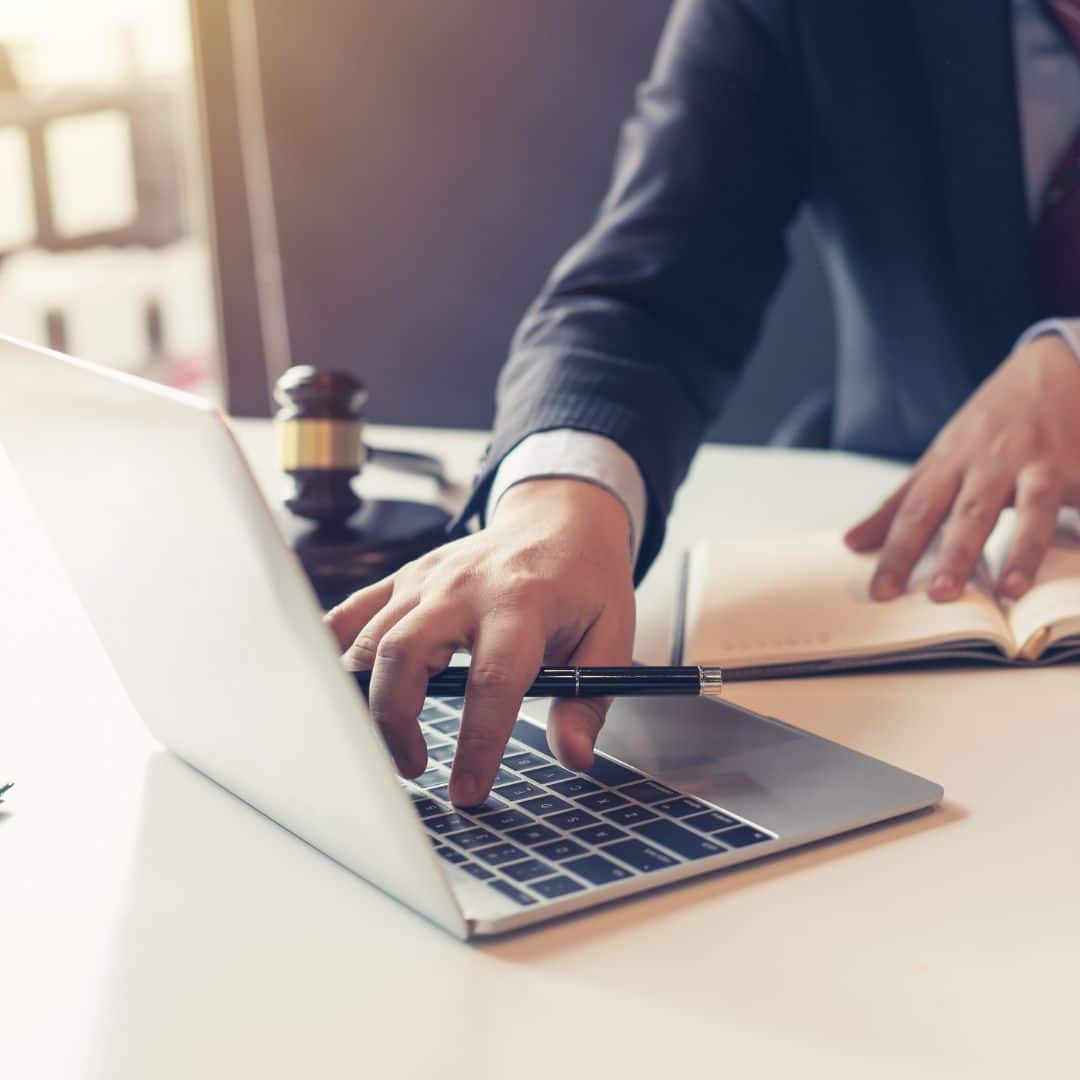 How can Bark Street Digital assist?
Bark Street Digital have a team of SEO and digital marketing experts. We have vast expertise and experience in getting businesses noticed on search engines, such as Google. Have a look at our recent case studies to find out how we have assisted businesses in growing their online traffic.
In addition to providing you with an SEO strategy and roadmap, based on specific keywords relevant to your industry, we also provide an SEO content writing service within our retainer packages.
We understand that when it comes to marketing, one size does not fit all, which is why we offer bespoke packages to suit each business' needs at competitive prices.
Our digital marketing packages typically include a range of services including:
Regular SEO optimised content for your website, including blog posts and service pages
Ongoing keyword research: We will regularly research and advise upon the best topics and keywords to target within your website content based on Google trends and competition.
Mobile Optimisation: Search engines will always check whether your website is mobile-responsive when deciding where to rank your website in the results pages. If your website is not mobile responsive, it can drastically reduce its search ranking. We can help to ensure that your website is optimised for mobile use.
Technical SEO:  Response codes, sitemaps and structured data can play a part in reducing your overall SEO. Using our technical SEO audit service will ensure your website is always performing well.
Backlinking: We will regularly audit your website to ensure there are no toxic backlinks, which can drastically reduce your search engine rankings. Having good backlinks from reputable websites can be a great tool for increasing your ranking. We can provide advice on how to increase backlinks to your website.
User experience: Colours, font sizes, calls to action, and descriptions all have an impact on user experience. User experience affects bounce rates and conversions, which is why it is crucial to SEO. We use our expert knowledge to provide feedback on your website, and advice on how to improve user experience.
Social media management: Most of our packages include social media management. We can ensure your website content is visible by scheduling regular social media posts. We can also assist with social media paid advertising to extend the reach of your posts to a wider audience.
Paid advertising (PPC): PPC, or Pay-Per-Click, is a digital advertising model in which advertisers pay a fee each time their ad is clicked by a user. PPC ads are typically displayed on search engines like Google, social media platforms like Facebook, and various websites and apps. The most common form of PPC advertising is search engine advertising, where advertisers bid on keywords relevant to their business, and their ads appear when users search for those keywords. Bark Street Digital can assist by setting up and managing your PPC ads.
If you would like some free initial advice on how a professional SEO company like BSD can assist, or if you require a quote for our services, feel free to contact us using the forms on our website, or contact our Director, Stacey Owens at stacey@barkstreetdigital.co.uk.
Our Blog
Where business owners can find practical advice on digital marketing to get more leads online
Legal Sector Marketing - Improve your firm's reachIn the fast-paced landscape of the legal sector, law firms must navigate how best to attract new clients whilst keeping their business profitable and productive. From family lawyers, personal injury specialists and...
PPC Marketing for Law Firms: Understanding Paid AdsWhat is PPC marketing for law firms? PPC advertising, which stands for Pay-Per-Click, is an online advertising strategy that can be used by law firms to enhance their online presence and attract potential clients....
How to Market a Personal Injury Law Firm in a Competitive MarketThe legal market has evolved considerably in recent years. Notably, the space of personal injury practices has experienced significant shifts with recent changes to the legal market and consolidations....
Get in Touch
01204 236028
Open Hours
08:30 – 16:30 
Monday- Friday
Our Office
4 Bark Street East
Bolton, BL1 2BQ
What we Do
SEO
Web design
Social media management
WordPress management
Find out how we can grow your business