Lead Generation for Law Firms: Developing your Brand
Find out how we can grow your business
Lead generation for lawyers is essential for the survival of their business. Without the use of lead generation processes and strategies, it is unlikely that potential clients would be aware of the firm or their services.
Lead generation for law firms refers to the process of identifying and attracting potential clients who are interested in legal services and converting them into leads or prospective clients.
In other words, it involves finding individuals or businesses that have a need for legal assistance and generating their interest in the services offered by a law firm.
Law firm lead generation strategies
Most law firms will rely on one or more of many types of marketing strategies to generate leads and convert those leads into paying clients.
Listed below are some common methods that law firms are likely to use as part of their sales funnels to generate high quality leads: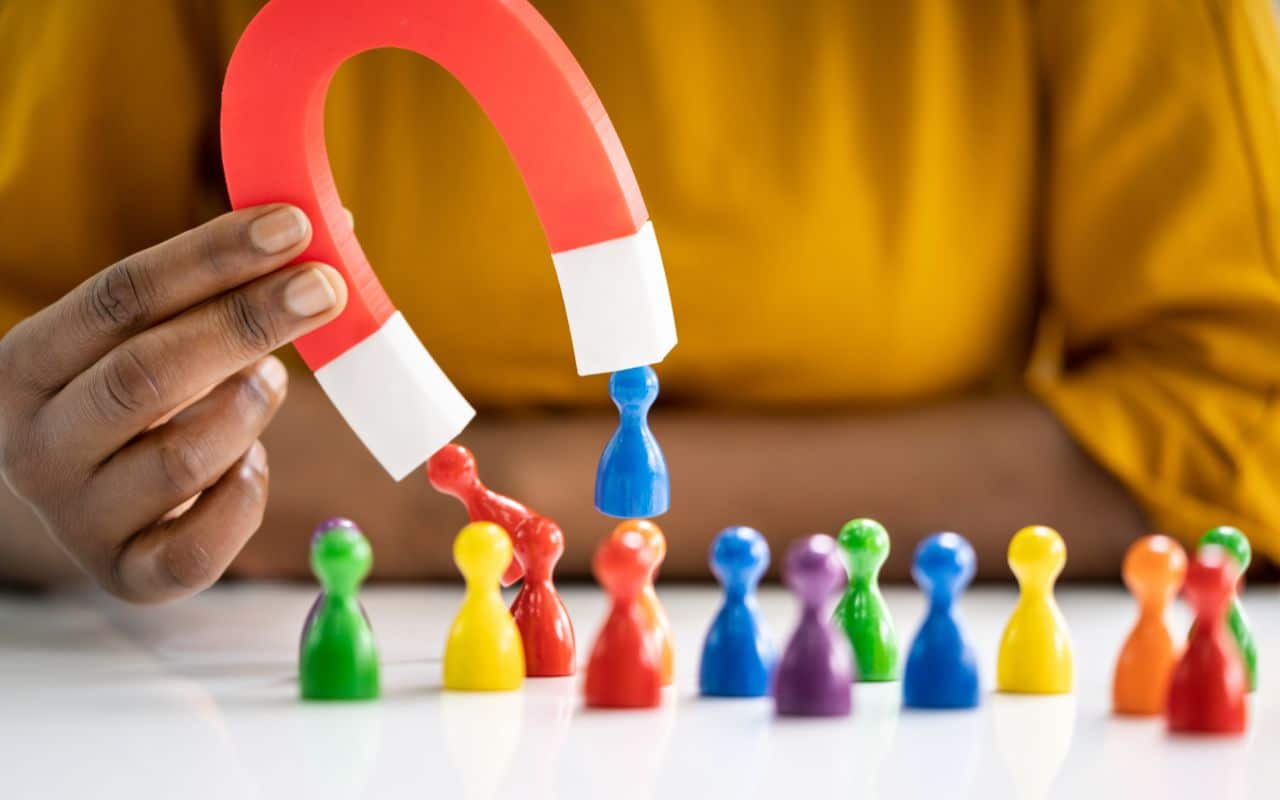 Referrals: Referrals from satisfied clients, other solicitors, or professional networks are a valuable source of leads for law firms. Developing strong relationships and maintaining a positive reputation can encourage word-of-mouth referrals.
Introducers and claims management companies: Many law firms rely on external introducers and claims management companies to supply a flow of leads to the company. In these circumstances, an external company will conduct a range of marketing campaigns to encourage potential clients to submit their contact information to their websites; this information is then passed onto law firms for a fee. This type of marketing is common for personal injury claims, but can also be used in other legal markets, such as commercial litigation and family law.
Content Marketing: Creating and sharing high-quality and informative content such as blog posts, articles, videos, and podcasts can help establish a law firm's expertise and attract potential clients. Content can be optimised for search engines to increase visibility and drive traffic to the firm's website.
Search Engine Optimisation (SEO): Optimising a law firm's website for search engines helps improve its organic rankings in search results. Through targeting relevant keywords and optimising the website's structure, content, and meta tags, law firms can increase their visibility to individuals searching for legal services, driving more website visitors to landing pages.
Pay-Per-Click (PPC) advertising: Law firms can use platforms like Google Ads to create targeted advertisements that appear in search results or on other websites. Advertisements can be tailored to specific keywords, demographics, or geographic locations to reach potential clients actively seeking legal assistance.
Social media marketing: Utilising social media platforms like Facebook, Twitter, LinkedIn, and Instagram can help law firms connect with potential clients. Law firms can increase their visibility and generate more leads by sharing engaging content, participating in relevant discussions, and leveraging targeted advertising options.
Email marketing: Law firms can effectively use email marketing as part of their lead generation strategy. Firms will first need to compile a list of email addresses and obtain permission to send marketing correspondence.
Online directories: Listing a law firm's services in online directories, such as The Law Society, or Justia, can increase its visibility to individuals searching for legal assistance. These directories often allow users to search for lawyers by practice area and location.
Webinars and events: Hosting webinars or participating in legal seminars and events can help law firms showcase their expertise and establish trust with potential clients. Law firms that provide valuable information and demonstrate thought leadership may generate leads from interested participants.
Once leads are generated, law firms typically follow up with potential clients through email, phone calls, or scheduling free consultations to convert them into clients. It's important to have effective systems in place to track and manage leads throughout the process to maximise the chances of converting them into paying clients.
Developing your firm's brand for lead generation
Many law firms rely heavily on claims management companies and external introducers for leads. The trouble with relying this type of marketing is that you have less control over the quality and relevance of the leads generated. Introducers may not fully understand your specific target audience or the nuances of your legal practice areas. This can result in leads that are not a good fit for your firm or leads that are not genuinely interested in your services.
Furthermore, a heavy reliance on expensive introducers will mean that you are likely to invest less in your own firm's marketing. Less marketing for your firm means reduced brand recognition and clients are less likely to develop a trust in your brand.
If no one is aware of your law firm's brand, it is likely that you will continue to pay high fees to external introducers for a very long time.
Investing in your law firm's website, social media channels and overall brand will lead to more potential clients coming directly to you for your services.
A well planned marketing a lead generation campaign will help your firm generate their own leads and cut out the middle man when it comes to getting high quality clients for your firm.
How can BSD Legal assist with lead generation for law firms?
Lead generation for law firms is what we do on a daily basis. We are a team of legal marketing specialists who can help you get your law firm noticed online.
Our client portfolio consists of personal injury, commercial law, family law and legal costs firms.
We understand that when it comes to digital marketing for law firms, one size does not fit all, which is why we offer bespoke packages to suit each business' needs at competitive prices. Some of the services we provide include:
If you would like some free initial advice on your law firm marketing strategy, or if you require a quote for our services, feel free to contact us using the forms on our website, or contact our Director, Stacey Owens at stacey@barkstreetdigital.co.uk.
Get in Touch
01204 236028
Open Hours
08:30 – 16:30 
Monday- Friday
Our Office
4 Bark Street East
Bolton, BL1 2BQ
What we Do
SEO
Web design
Social media management
WordPress management
Find out how we can grow your business