How to Market a Small Law Firm in an Evolving Market
Find out how we can grow your business
Recent and upcoming changes to the legal market are causing consolidation within the legal market, providing larger firms with more power to compete.
Although larger firms have bigger budgets and more expertise when it comes to marketing, smaller law firms should not rule themselves out when it comes to taking their share in this ever evolving market.
Understanding how to market a small law firm could be key to growing your law firm, as well as competing with larger firms and standing out in a very crowded legal landscape.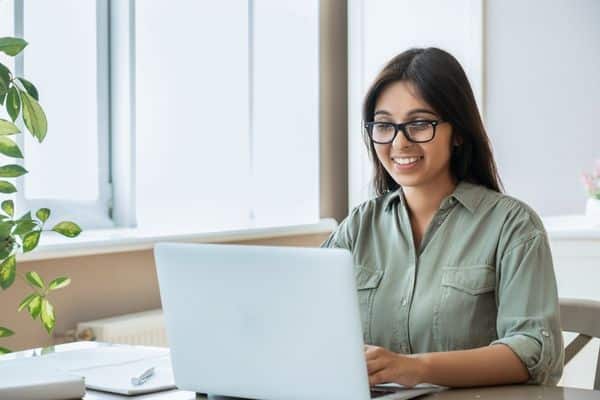 How to market a small law firm effectively
Find your niche
Whilst larger firms might provide a vast array of services, small law firms can differentiate themselves by specialising in niche areas. This could be a specific practice area of law, a unique clientele, or a combination of both. Establishing expertise in a niche will help your firm stand out and attract the right prospective clients.
Develop a strong local presence
Smaller firms have an advantage in establishing strong local connections because larger firms are spread thin over numerous locations. Engage in local community events, support local businesses, and participate in local bar associations to reinforce your presence. Using local search engine optimisation (SEO) can also attract visitors from a local area to a law firm's website.
Harness digital marketing
While it is true that bigger firms have more resources, the digital arena is a great equalizer. Build a good website, improve search engine ranking, use paid ads, and stay active on social media. Online reviews can also play a crucial role, so encourage satisfied clients to leave positive feedback.
Professional Website:
Design: Ensure your website is visually appealing, easy to navigate, and mobile-responsive. A cluttered or outdated design can deter potential clients.
Content marketing: Regularly update your website with informative blog posts, case studies, and client testimonials to build trust with potential clients. This not only positions your firm as an industry leader but also aids in search engine rankings.
CTAs: Encourage visitors to do something, like filling out a form, signing up for a newsletter, or downloading a free guide. Ensure contact information is easily accessible on the website to encourage visitors to get in touch.
Search Engine Optimisation (SEO):
Law firm SEO is a digital marketing tactic used to place law firm website pages in an optimal position on search engine results pages. Think about it, if you were looking for legal services, where is the first place you would look? Google. The aim of SEO is to get to the top position within the organic search results of Google and other search engines.
Keywords: Research and integrate relevant keywords into your website content, ensuring that when potential clients search for those terms, your website ranks higher.
Local SEO: Optimise for local searches by claiming and updating your Google My Business listing, ensuring your contact information is consistent across the web.
Backlinks: Cultivate quality backlinks from authoritative websites, as they can boost your site's authority and rankings.
Pay-Per-Click (PPC) Advertising:
Pay per click is a type of paid advertising which can be used as part of a law firm marketing strategy. It should be noted that this type of online marketing can generate quick results; however it is a short term strategy and can be expensive, especially in more competitive areas of law, such as personal injury.
Google Ads: Create targeted ad campaigns to appear on Google when specific keywords are searched.
Retargeting: Use retargeting ads to reach people who have previously visited your website but didn't convert.
Social Media Marketing:
Platform selection: Choose platforms that align with your target audience. For law firms, LinkedIn, Facebook, and Twitter are commonly effective.
Content sharing: Regularly post informative content, firm updates, and engage with your audience.
Ads: Utilise platform-specific ad services within your marketing efforts (e.g., LinkedIn Ads or Facebook Ads) to target potential clients based on demographics, interests, and behavior.
Online Reviews & Reputation Management:
Encourage reviews: Ask satisfied clients to leave positive reviews on platforms like Google, Trust Pilot and Review Solicitors.
Monitor & respond: Regularly monitor these platforms and respond to reviews, both positive and negative, in a professional manner.
Legal Directories:
Listings: Ensure your firm is listed on major legal directories like Avvo, Law Gazette, and FindLaw.
Optimisation: Regularly update your profiles, ensuring information is accurate and showcasing any awards or recognitions.
Emphasise personal touch
Clients often choose smaller firms because of the personalised service they receive. Emphasise this advantage in your marketing content and materials. Share stories of how your firm has gone above and beyond for clients and highlight testimonials that speak to your personal touch.
Offer value-added services
Whether it's free consultations, educational webinars, or informational guides, offering value-added services can attract potential clients and help establish your firm as a thought leader in the industry.
Collaborate with non-competing firms
Form strategic alliances with firms that offer complementary services. For instance, a family law firm might collaborate with a financial planner to host a seminar on financial planning post-divorce.
Foster referral networks
Cultivate relationships with professionals in related fields, such as accountants, real estate agents, and financial planners. These individuals can refer clients to your firm when legal needs arise.
Invest in continuous learning
The legal field is ever-evolving. Regularly attend workshops, conferences, and courses to stay updated on industry changes. This not only boosts your firm's expertise but also provides networking opportunities.
Optimise client experience
Prioritise client satisfaction at every touchpoint. From the first phone call to the final meeting, ensure that each interaction reinforces trust and confidence in your firm. Happy clients are more likely to refer others.
Be adaptable
The legal market is dynamic. Monitor trends, be open to feedback, and be prepared to pivot your strategies as needed. Regularly revisit your marketing plan to ensure its effectiveness.
Outsource to a legal marketing specialist
Engaging a dedicated legal marketing specialist or agency, like BSD Legal, can be an invaluable investment for small law firms. These specialists bring a deep understanding of the legal industry, client behaviour, and the unique challenges and opportunities within the legal marketing landscape.
By outsourcing, firms can tap into advanced strategies, tools, and insights that might otherwise be out of reach. Moreover, with a dedicated team managing marketing efforts, solicitors can focus on their core competencies, ensuring they deliver the best legal services to their clients.
Collaborating with professionals like us at BSD Legal ensures that marketing campaigns are not only effective but also compliant with industry regulations and best practices. Through such partnerships, small law firms can gain a competitive edge and maximise their ROI in marketing endeavours.
Conclusion
Whilst the consolidation of the legal market poses challenges for small law firms, it also presents numerous opportunities. Small law firms can succeed in a changing market by using their strengths, being flexible, and investing in effective marketing strategies.
Big companies are not unbeatable. Instead, focus on the strengths and advantages of your small business. Show these qualities to potential customers.
How to Market a Small Law Firm with BSD Legal
Are you a small law firm searching for a legal marketing company that gets results and warm leads? BSD Legal understand how to market a small law firm to help them compete in a competitive market. We assist law firms and legal businesses in all legal sectors. Our law firm marketing services help business to grow their brand and reduce their reliance on expensive external introducers.
We understand that when it comes to digital marketing for small law firms, one size does not fit all. We offer bespoke packages to suit each business' needs at competitive prices. Some of the services we provide include:
If you would like some free initial advice on your law firm marketing strategy, or if you require a quote for our services, feel free to contact us using the forms on our website, or contact our Director, Stacey Owens at stacey@barkstreetdigital.co.uk.
Get in Touch
01204 236028
Open Hours
08:30 – 16:30 
Monday- Friday
Our Office
4 Bark Street East
Bolton, BL1 2BQ
What we Do
SEO
Web design
Social media management
WordPress management
Find out how we can grow your business