Family Law Firm Marketing: A Simple Guide
Find out how we can grow your business
In the dynamic realm of legal services, family law firms play a vital role in helping individuals and families navigate sensitive matters such as divorce, child custody, and estate planning. However, in today's digitally connected world, having exceptional legal expertise is just one piece of the puzzle.
Successfully reaching and assisting those in need requires effective marketing strategies tailored to the unique nature of family law practices. It is important to understand the fundamental aspects of family law firm marketing and how your firm can connect with clients in meaningful ways whilst upholding professionalism and empathy.
Whether you're a budding family lawyer or a firm looking to enhance its marketing approach, BSD Legal can assist with your family law marketing strategy.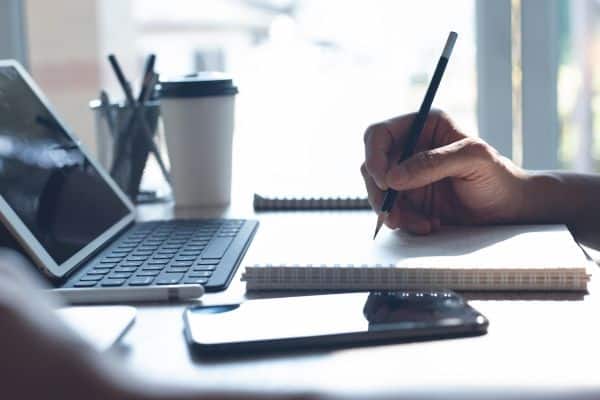 The importance of family law firm marketing
Family law solicitors need marketing to make prospective clients aware of the important services they offer. Just like any other business, they need to show that they can help with things like divorce, child custody, and financial matters.
A good marketing plan helps firms increase their online presence and reach their target audience. It's like telling a story about how they can solve problems and make tough situations easier for families. This way, more people can find them when they need legal advice and support.
Building trust through effective marketing
Whether you are a divorce lawyer, or a family law lawyer dealing with child or financial matters, you will be aware that trust is an essential element to your business. An effective marketing strategy can help family law attorneys to build trust with prospective, new and existing clients in a number of ways.
Clear communication: Marketing helps family lawyers explain what they do and how they can help families in need. When people understand the services offered and the benefits, they feel more confident seeking their help.
Showing expertise: Sharing helpful information through articles, videos, or social media posts shows that lawyers know what they're talking about. This builds trust because clients see them as knowledgeable and capable.
Client stories: Sharing success stories or online reviews from previous clients shows that the lawyer has already helped others. This makes new clients believe that they can be helped too.
Being available: Through marketing, lawyers can show that they're there for their clients. Responding to enquiries quickly and being present online or offline builds trust because clients feel heard and valued.
Being reliable: Consistent marketing, like regular updates on a website through blog posts or social media, shows that the lawyer is dependable. This reliability builds trust over time.
Professional image: Good marketing helps lawyers appear professional and trustworthy. A well-designed website, a polished logo, and consistent branding all contribute to building a positive image.
Educating clients: When solicitors provide useful information about legal processes, it helps clients understand what is happening. This transparency builds trust as clients feel more involved and informed.
Empathy and respect: Through marketing messages, family law solicitors can show that they understand the emotional aspects of family issues. This empathy makes clients feel understood and respected.
Feedback and reviews: Encouraging clients to provide feedback and leaving positive reviews online helps build trust. This can be achieved through channels, such as Trust Pilot or Google Reviews. Potential clients see the experiences of others and feel more comfortable seeking help.
Staying connected: Regular updates about changes in laws or important legal news through newsletters or social media show that lawyers care about keeping clients informed.
In simple words, marketing helps family lawyers show that they are experts, they care about their clients, and they have a history of helping others. This makes clients feel safe and confident in choosing their services.
Attracting clients through family law firm marketing
The most important element of law firm marketing is attracting clients and making them aware of your business in the first place. There are a number of strategies that can be used to attract new clients to your business including:
Website: Having a user-friendly website with clear information about services, lawyer profiles, and contact details is crucial. It's like a virtual office where people can learn about the firm.
Search Engine Optimization (SEO): Making sure the website shows up when people search for family law services in your area is like putting up a big sign that says "We're here to help!" SEO is about getting your web pages in a prominent position on a search engine, such as on a Google search page. This can be achieved through optimizing your family law firm website and content for SEO.
Social media marketing: Social media marketing should be an essential part of your marketing strategy. Using platforms like Facebook, Instagram, or LinkedIn to share legal tips, success stories, and information about the firm makes you approachable and relatable.
Content creation: Writing blogs, making videos, or sharing infographics about common legal issues and solutions shows that you're an expert and can help solve problems. Optimising your content for search engines will also help to ensure your website gets noticed by prospective clients.
Local directories: Listing your firm in online local directories and Google My Business helps people find you when they search for family law services nearby.
Online reviews: Encouraging satisfied clients to leave positive reviews on platforms like Google, Trust Pilot or Yelp builds credibility and helps others trust your services.
Email marketing: Sending out informative newsletters to existing and potential clients keeps them updated and reminds them of your expertise.
Free workshops or webinars: Hosting events where you share legal insights and answer questions showcases your knowledge and creates a space for interaction.
Collaborations: Partnering with other professionals, like therapists or financial advisors, can expand your reach and offer more comprehensive solutions to clients.
Pay-Per-Click advertising (PPC): Using online ads on platforms like Google or social media to appear when people search for family law services increases your visibility.
Lead generators: Marketing for family law can be difficult and time consuming. Some businesses offer lead generation services for family law solicitors. It is important to note; however, that there are strict rules in the UK in relation to buying leads from third parties in some practice areas. The purchase of Legal Aid leads is strictly banned by the Legal Aid Agency. For this reason, many family law solicitors conduct their own marketing.
The benefits of outsourcing your marketing
Outsourcing marketing can offer several benefits to family law firms, making it simpler for them to focus on their core legal services. Listed below are some key advantages:
Expertise and experience: Marketing agencies or professionals specialise in their field. If you outsource your marketing, you gain access to their expertise and experience, ensuring your marketing efforts are well-planned and executed.
Cost savings: Hiring and training an in-house marketing team can be expensive. Outsourcing allows you to access a full team of experts without the costs associated with permanent staff.
Time efficiency: Marketing involves various tasks, from strategy development to implementation. Outsourcing frees up your time to concentrate on legal matters while professionals manage your marketing efforts.
Fresh perspective: External marketers bring a fresh outlook to your marketing strategies. They can offer innovative ideas and perspectives that an in-house team might miss.
Access to tools and technology: Marketing agencies often have access to advanced marketing tools and software. This can lead to better analytics, tracking, and overall campaign management.
Flexibility: Outsourcing provides flexibility to scale your marketing efforts up or down based on your needs. This is particularly useful for family law firms with varying caseloads.
Focus on core competencies: By outsourcing marketing, you can focus on what you do best: providing legal services. This can enhance the quality of your legal work and improve client satisfaction.
Consistency: Marketing agencies are dedicated to their work, ensuring that your marketing efforts are consistent, even during busy periods when your attention is on legal cases.
Reduced learning curve: Staying updated with the ever-changing landscape of digital marketing requires time and effort. Outsourcing saves you from the learning curve, as professionals are already well-versed in the latest trends.
Measurable results: Marketing agencies often provide detailed analytics and reports, allowing you to see the impact of your campaigns and make data-driven decisions.
Risk mitigation: Marketing involves trial and error. Outsourcing distributes some of the risks to professionals who are experienced in handling different situations.
Scalability: If you decide to expand your services or open new branches, outsourced marketing can easily adapt to your growth without the need for immediate hiring.
Why choose BSD Legal for your family law firm marketing?
BSD Legal are a team of legal marketing specialists who can help you get your family law firm noticed online.
Our client portfolio consists of personal injury, commercial law, family law and legal costs firms.
We understand that when it comes to digital marketing for law firms, one size does not fit all, which is why we offer bespoke packages to suit each business' needs at competitive prices. We provide our services on a retainer basis, and also provide lead generation and pay per lead options.
Some of the services we provide include:
Family law web design and development
Social media marketing
Pay per click marketing
If you would like some free initial advice on your family law firm marketing strategy, or if you require a quote for our services, feel free to contact us using the forms on our website, or contact our Director, Stacey Owens at stacey@barkstreetdigital.co.uk.
Get in Touch
01204 236028
Open Hours
08:30 – 16:30 
Monday- Friday
Our Office
4 Bark Street East
Bolton, BL1 2BQ
What we Do
SEO
Web design
Social media management
WordPress management
Find out how we can grow your business