Marketing Agency for Law Firm in Leeds
Find out how we can grow your business
Law firm social medial management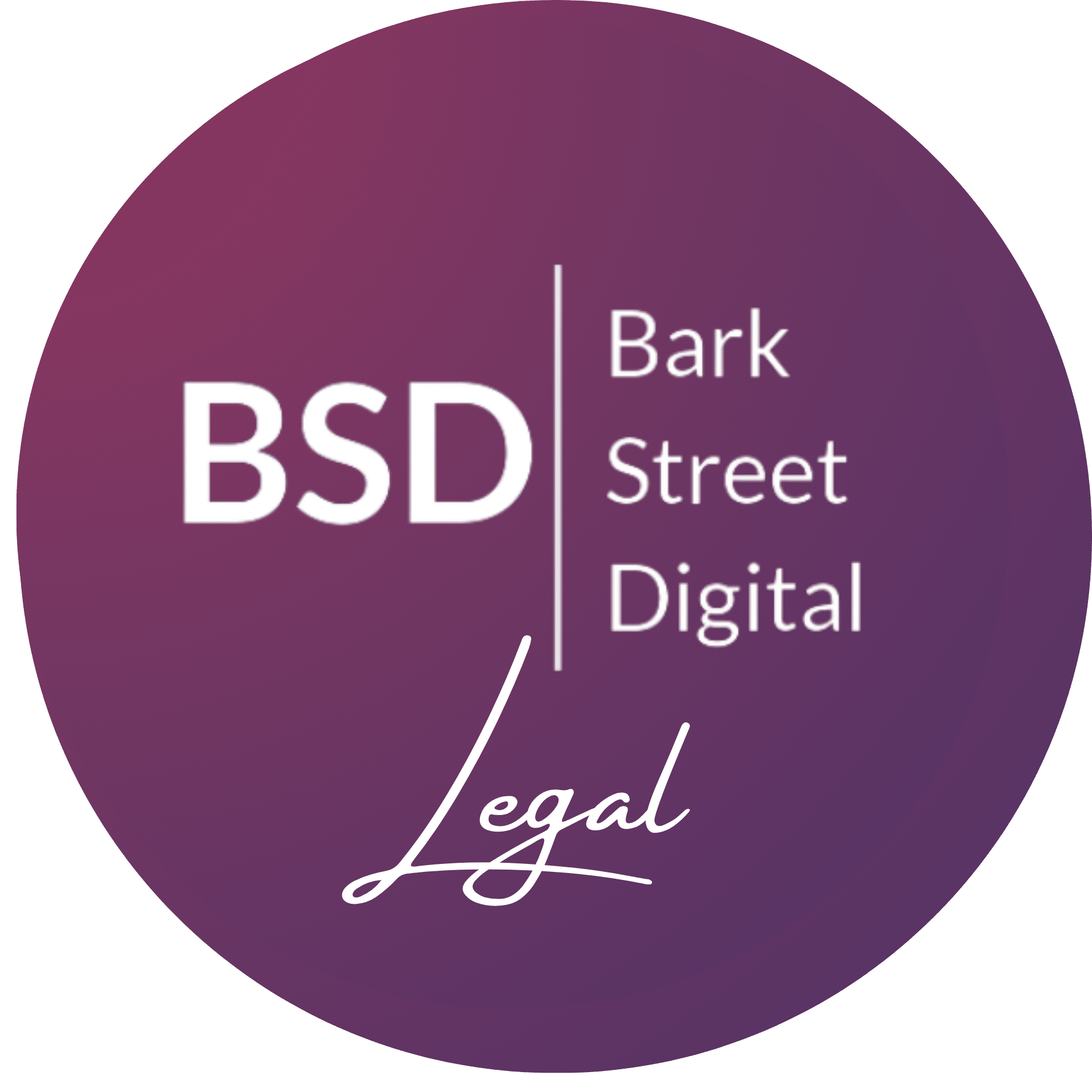 Whether you're an established law firm in the heart of Leeds or a budding legal start up, the landscape of the legal market is ever-evolving. As more and more firms recognise the importance of digital marketing, the competition becomes fiercer. So, are you searching for a marketing agency for law firm in Leeds? Look no further, BSD Legal Marketing company assist firms across the country in boosting their online presence and generating more leads for law firms.
Leeds, as one of the UK's major cities, boasts a bustling legal sector. With a rich history and numerous law firms vying for attention, differentiation is key. And what better way to stand out than through effective marketing?
Importance of legal marketing in Leeds
Enhanced Visibility: With so many law firms in Leeds, ensuring that potential clients see you first is essential. Effective legal marketing ensures your firm appears prominently in search results and on social media platforms.
Building Trust: Through consistent branding, content creation, and client testimonials, marketing strategies can establish your firm as a trusted entity in the Leeds legal scene.
Client Acquisition: An effective marketing campaign not only raises awareness but also converts prospects into loyal clients.
Key Strategies for Legal Marketing in Leeds
Navigating the dynamic legal landscape in Leeds requires a comprehensive approach to marketing. Let's delve deeper into each of the key strategies, offering actionable insights and best practices:

1. Local SEO:

Website Optimisation: Tailor your website content to address legal issues specific to Leeds. For instance, referencing local statutes or court cases can enhance local relevance.
Google My Business: Ensure your firm's Google My Business listing is claimed, verified, and fully optimised. Regularly update it with new photos, posts, and client reviews.
Local Backlinks: Collaborate with local Leeds-based websites, newspapers, and organisations to gain backlinks. Guest posts, local event sponsorships, or partnerships can be effective methods.
Local Citations: Ensure your law firm's name, address, and phone number are consistently listed across various online directories, emphasising those popular in Leeds.

2. Engaging Content:

Blog Posts: Create a dedicated blog addressing legal matters of interest to the Leeds audience. This could include breakdowns of local legal news or analysis of regional legal trends.
Case Studies: Showcase your firm's success stories, highlighting cases from Leeds to resonate with the local audience.
Infographics & Videos: Use visual content to explain complex legal concepts, making them accessible and engaging for the Leeds populace.
E-Books & Guides: Offer downloadable resources on common legal concerns in Leeds, positioning your firm as a go-to authority.

3. Social Media Presence:

Local Engagement: Interact with Leeds-based hashtags, trends, or events on platforms like Twitter and Instagram. Show your firm's involvement and connection with the community.
Q&A Sessions: Host live sessions on platforms like Facebook or Instagram to answer common legal queries from the Leeds audience.
Share Client Testimonials: Showcase satisfied clients from Leeds, reinforcing your firm's local success.
Collaborative Content: Partner with local Leeds influencers or businesses for joint content, increasing your reach and local relevance.

4. Networking & Collaborations:

Local Events: Regularly participate in or host workshops, seminars, and legal clinics in Leeds. This not only positions your firm as a thought leader but also facilitates direct engagement with potential clients.
Business Collaborations: Forge partnerships with local Leeds businesses, offering employee legal workshops or discounted services, enhancing local outreach.
Local Media Engagement: Collaborate with Leeds radio stations, TV channels, or newspapers for interviews or guest columns, boosting your firm's local profile.
Community Service: Engage in community service or pro bono work in Leeds, showcasing your firm's commitment to the community's welfare.
Benefits of Partnering with a marketing agency for law firm in Leeds
There are many benefits to partnering with a specialist digital marketing agency to help boost your online legal brand and attract more clients to engage with your services.

1. Localised Expertise:

Understanding the Market: Leeds, with its distinct cultural and legal nuances, requires a specific marketing approach. A local agency will have insights into what appeals to the Leeds populace, understanding their concerns, interests, and behavior.
Customised Strategies: The agency will create marketing plans based on local events, legal trends, and even regional challenges that a law firm in Leeds might face, ensuring maximum relevance and engagement.
Competitor Analysis: Being familiar with the local scene, the agency can provide detailed insights into what local competitors are doing, allowing your firm to stay ahead.

2. Resource Allocation:

Access to Advanced Tools: Local marketing agencies typically invest in state-of-the-art digital tools that can analyse and enhance your firm's online presence. This means better keyword research, competitor analysis, and audience segmentation without added costs.
Expert Teams: These agencies house professionals with diverse expertise – from content creation, SEO, to PPC campaigns. Collaborating with them ensures specialized attention to every aspect of your marketing.
Cost Efficiency: Leveraging their tools, connections, and expertise, agencies can often achieve better results with the same or even less budget than if a law firm were to tackle marketing in-house.

3. Continuous Monitoring & Adaptation:

Real-time Analytics: Dedicated agencies offer real-time analytics, highlighting the performance of various campaigns, allowing for immediate tweaks if required.
Adaptable Strategies: As the Leeds market evolves, agencies ensure your marketing strategies aren't stagnant. They will continuously refine the approach based on new data, trends, and feedback.
Feedback Loops: Regular communication and reporting mean that law firms are kept in the loop, ensuring strategies align with the firm's vision and objectives.

4. Comprehensive Solutions:

Web Design and Optimisation: Beyond just aesthetics, agencies ensure your website is optimized for local Leeds SEO, user experience, and mobile responsiveness, making sure it ranks well and engages visitors.
Content Tailored for Leeds Audience: From blog posts addressing Leeds-specific legal issues to videos and infographics, agencies provide content that resonates with the local audience.
Integrated Campaigns: Agencies offer holistic campaigns that integrate social media, PPC, email marketing, and more, ensuring a cohesive brand message across all channels.
End-to-End Execution: A key benefit is the peace of mind knowing that from strategy formulation to execution and evaluation, the agency handles all aspects of marketing, letting law firms focus on their primary duty: practicing law.

Through understanding of these expanded benefits, it becomes evident why partnering with a local Leeds-focused marketing agency can be a game-changer for law firms. Such collaboration promises not only enhanced visibility but also efficiency and adaptability in a rapidly evolving market.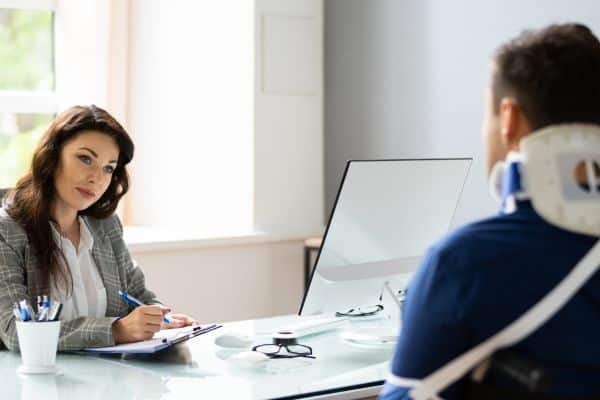 Why outsource your marketing to BSD Legal?
If you are looking for a marketing agency for law firm in Leeds, we can help. The team at BSD Legal come highly recommended by a number of law firms and businesses in Leeds and beyond.
Our client portfolio consists of personal injury, commercial law, family law and legal costs firms.
We understand that when it comes to digital marketing for law firms, one size does not fit all. We offer bespoke packages to suit each business' needs at competitive prices. Some of the marketing services we provide include:
Have a look at our case studies to find out how we assist legal businesses. If you would like to speak to us about legal marketing, Manchester, contact us using the forms on our website, or contact our Director, Stacey Owens at stacey@barkstreetdigital.co.uk.
Get in Touch
01204 236028
Open Hours
08:30 – 16:30 
Monday- Friday
Our Office
4 Bark Street East
Bolton, BL1 2BQ
What we Do
SEO
Web design
Social media management
WordPress management
Find out how we can grow your business