Legal Sector Marketing – Improve your firm's reach
Find out how we can grow your business
In the fast-paced landscape of the legal sector, law firms must navigate how best to attract new clients whilst keeping their business profitable and productive. From family lawyers, personal injury specialists and commercial litigation solicitors, all legal businesses must learn to utilise new technology in order to grow their business. 
Our team of digital marketing specialists at BSD Legal are experts in marketing strategies focused on the legal sector. We know that generating high-quality leads is essential to the longevity of any successful law firm, and we use appropriate strategies to enhance your market presence and subsequent client conversion rate. 
If you would like more information on the legal sector marketing services we can offer, then please do not hesitate to get in touch with a member of our team today to discuss how we can help you with a bespoke marketing plan for your firm.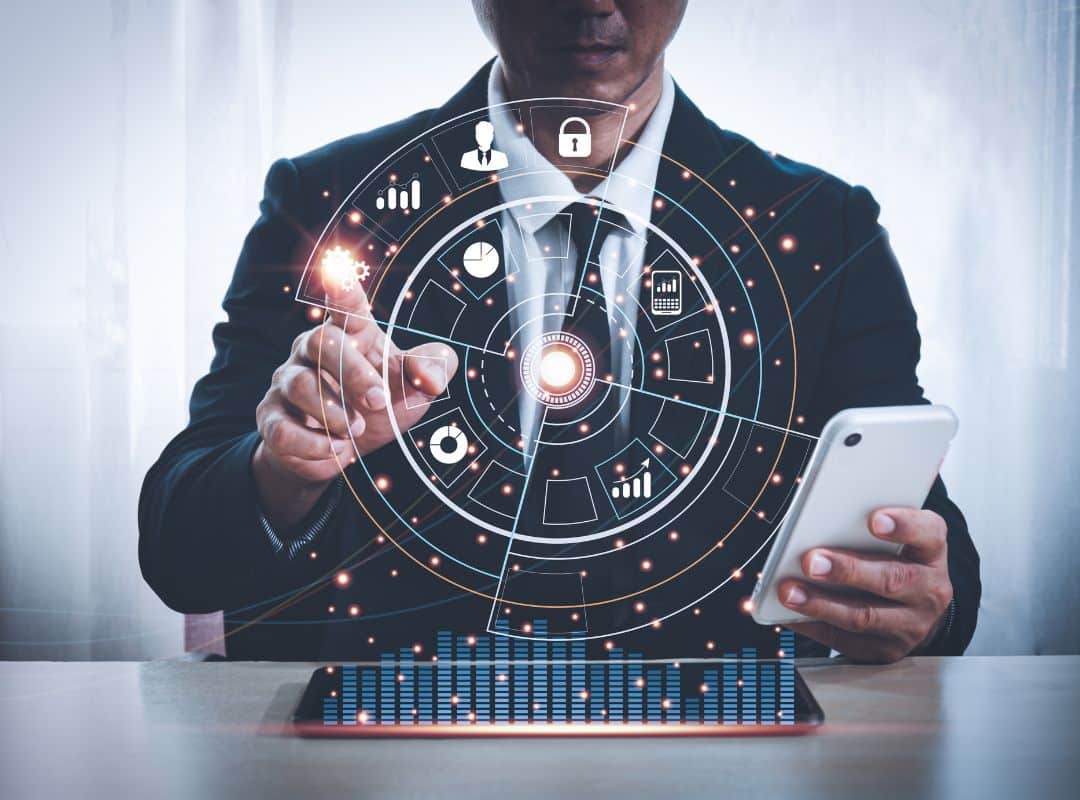 Why is legal sector marketing important?
Legal sector marketing plays a crucial role in the success and growth of law firms, as effective marketing helps law firms attract new clients. By showcasing expertise, experience, and successful case outcomes, a firm can distinguish itself in an increasingly competitive market and appeal to potential clients seeking legal services.
A positive reputation is essential in the legal sector, and marketing efforts help establish trust and credibility among clients and peers. Legal sector marketing increases the visibility of a law firm in the marketplace. 
Ultimately, the goal of legal sector marketing is to contribute to the firm's revenue growth. By attracting new clients, retaining existing ones, and expanding the client base, marketing efforts have a direct impact on your firm's financial success.
Legal sector marketing strategies
Our team's strategies in legal sector marketing promote your services to attract clients, build a strong reputation, and differentiate your law firm from competitors. Some of the main services we offer in marketing for law firms include:
Developing a Strong Online Presence:
Website: We work to ensure your law firm has a professional and user-friendly website. It should provide information about your services, team, and contact details.
SEO (Search Engine Optimisation): Optimising your website for search engines to improve its visibility in search results, using relevant keywords and regularly updated content makes you stand out more from your competitors, generating organic leads and growth. 
Content Marketing:
Blogs and Articles: Publishing informative and relevant content on your website's blog. This not only showcases your expertise but also helps with SEO as your content is regularly refreshed.
Social Media Marketing:
LinkedIn: Establishing a presence on LinkedIn, a platform widely used by professionals, can help strengthen your brand visibility. We can share updates, articles and engage with your network.
Twitter, Facebook, and Instagram: Depending on your target audience, exploring other social media platforms to share updates, legal insights, and news can be highly beneficial.
Email Marketing:
Building and maintaining a mailing list to keep both long-term clients and new prospects informed about legal updates, relevant news, legal advice, and your firm's achievements.
Online Advertising:
Using targeted online advertising, such as Google Ads or social media ads, to reach specific demographics or geographical locations can work successfully for short-term business development.
Client Testimonials and Case Studies:
Showcasing positive client testimonials on your website can highlight your strong reputation and build trust with potential new clients. You could also consider asking long-term clients if they would recommend your services through word of mouth to their peers. 
Why choose BSD Legal?
BSD Legal are a team of legal marketing specialists who can help you get your law firm noticed online.
Our client portfolio consists of personal injury, commercial law, family law and legal costs firms.
We understand that when it comes to digital marketing for law firms, one size does not fit all, which is why we offer bespoke packages to suit each business's needs at competitive prices. We provide our services on a retainer basis and also provide lead generation and pay-per-lead options.
Some of the services we provide include:
Law web design and development
Social media marketing
Pay-per-click marketing
If you would like some free initial advice on your legal sector marketing strategy, or if you require a quote for our services, feel free to contact us using the forms on our website or contact our Director, Stacey Owens, at stacey@barkstreetdigital.co.uk.
Get in Touch
01204 236028
Open Hours
08:30 – 16:30 
Monday- Friday
Our Office
4 Bark Street East
Bolton, BL1 2BQ
What we Do
SEO
Web design
Social media management
WordPress management
Find out how we can grow your business