Benefits of Outsourcing Marketing Services – BSD Advises
Find out how we can grow your business
Many businesses, both small and large, attempt to establish their own in-house marketing campaigns. However, creating and maintaining successful marketing strategies requires a lot of time, patience and specific expertise that can be found through outsourcing.
Neglecting marketing efforts can have costly consequences as marketing is one of the main ways businesses obtain new custom. Without strong marketing efforts, businesses may start to see their sales for their product or service dwindling.
Outsourcing digital marketing to a team of experts is becoming more the norm than ever before, partly because remote working is becoming so popular, but also because people are becoming much more aware of how important and cost saving it is to implement a long term successful marketing campaign.
At Bark Street Digital our team of marketing experts can assist large and small businesses in their marketing activities to help them achieve their business goals. We have many years of experience in knowing what techniques can help different businesses grow and can work with our clients to create bespoke campaigns suited to their individual needs.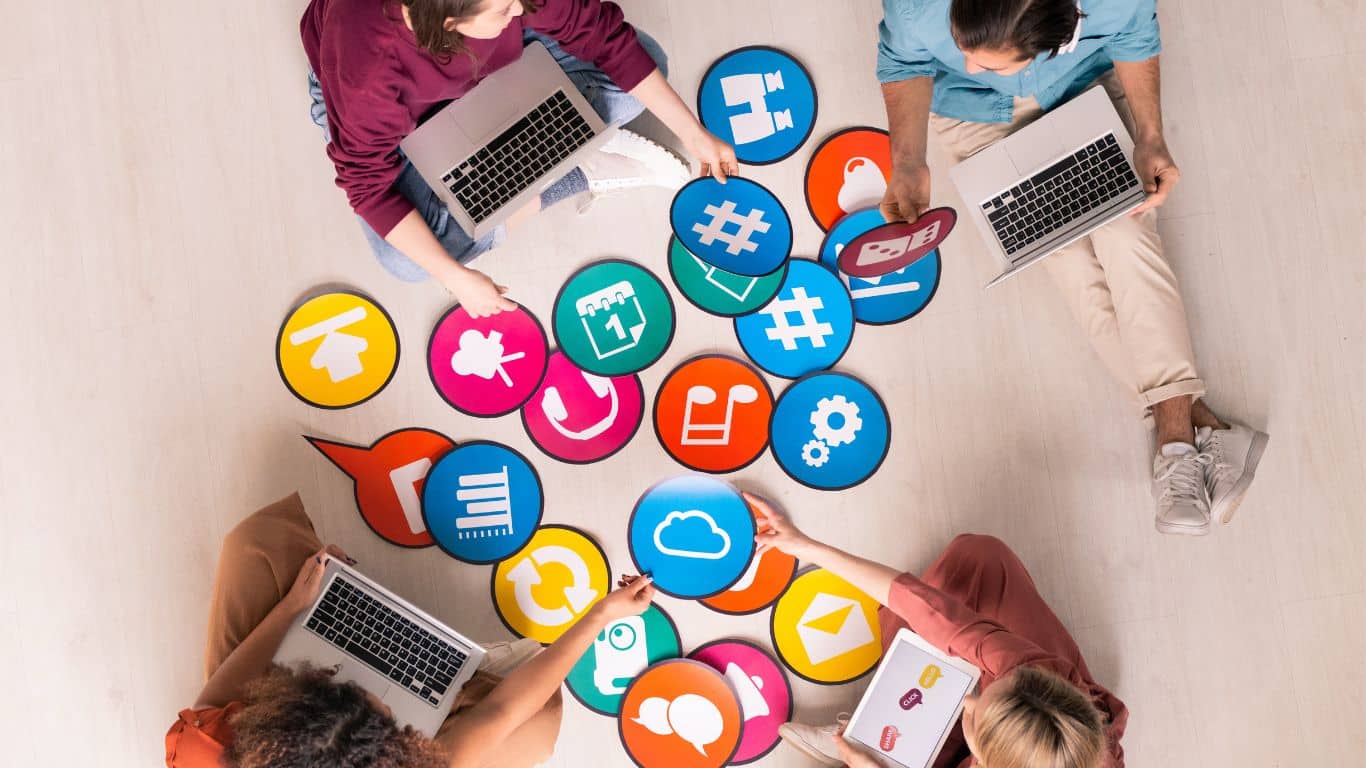 The benefits of outsourcing marketing services
There are many benefits to outsourcing your marketing efforts to a trusted and experienced business. Here we explain some of the main advantages to why many businesses use an outsourced marketing team to further their business growth.
One of the main benefits for many clients is that it saves their business time and money. Outsourcing marketing experts rather than training and/or hiring new full-time employees to focus on marketing allows businesses to save their resources and focus on other areas of importance within their business.
Other benefits of outsourcing marketing services include gaining a fresh, new perspective on how best to advertise your business to your target audience. Our team have worked with a wide range of businesses across various sectors and know what efforts and tactics work best to suit your business.
Outsourcing marketing to an agency also ensures your marketing campaign will be kept up to date with a dedicated team who have access to the latest technology, software and updates. As Google is always updating and changing how it ranks websites, marketing teams are also helpful in ensuring your website and social platforms are kept up to date with the latest changes.
How BSD can help
The benefits of outsourcing marketing services to an expert agency such as Bark Street Digital are plenty. Outsourcing will help your business grow and obtain new custom without you needing to do anything but focus on your usual day to day business activities.
As specialists in digital marketing strategies, our team at BSD are highly experienced in understanding how best to achieve organic growth for businesses utilising organic marketing techniques such as SEO, ultimately saving you money and time trying to do it yourself.
Our team possess extensive knowledge surrounding how best to drive organic traffic to your website and can assist in implementing a range of techniques to achieve this, including generating organic social media engagement to boost your reputation.
Some of the marketing services we offer at BSD include:
 We are able to offer bespoke marketing packages to meet our clients' needs, tailoring our services to exceed their expectations while meeting their budgets.
To find out more about any of our services, then please feel free to contact us via the forms on our website or email our director on stacey@barkstreetdigital.co.uk.
Get in Touch
01204 236028
Open Hours
08:30 – 16:30 
Monday- Friday
Our Office
4 Bark Street East
Bolton, BL1 2BQ
What we Do
SEO
Web design
Social media management
WordPress management
Find out how we can grow your business