SEO for Recruitment Agencies: Generate more leads
SEO stands for 'Search Engine Optimisation'. SEO is the technique used to improve the visibility and position of a website's pages on the organic search section of the 'search engine results page' (SERP). 
Search engines usually analyse a range of different things on a website when placing pages in a specific order. It is difficult to know exactly what search engines look for when ranking their results; however, there are various SEO techniques which can be used to help improve search engine rankings.
Search engine optimisation (SEO) is essential for recruiters and recruitment agencies as millions of job seekers search for job vacancies on google. Without search engine optimisation, recruitment agencies can struggle to attract job seekers and clients. Having your website appear in the first few results of an internet page is crucial to ensure that a regular stream of enquiries from potential customers is always present, ultimately staying ahead of the competition.
Search engine optimisation (SEO) for recruitment agencies should be a strong focus of any marketing campaign. Organic online traffic makes your website more visible to others and ultimately provides you with a higher chance of more new clients coming to you for job search services.
Our team at Bark Street Digital possess significant experience in creating bespoke online marketing campaigns for our clients, and SEO is a key component of our work. Having worked with clients across a range of industries, we possess a strong understanding of what people search for when looking for information on recruitment agencies to help your business increase its brand visibility and reach new potential customers.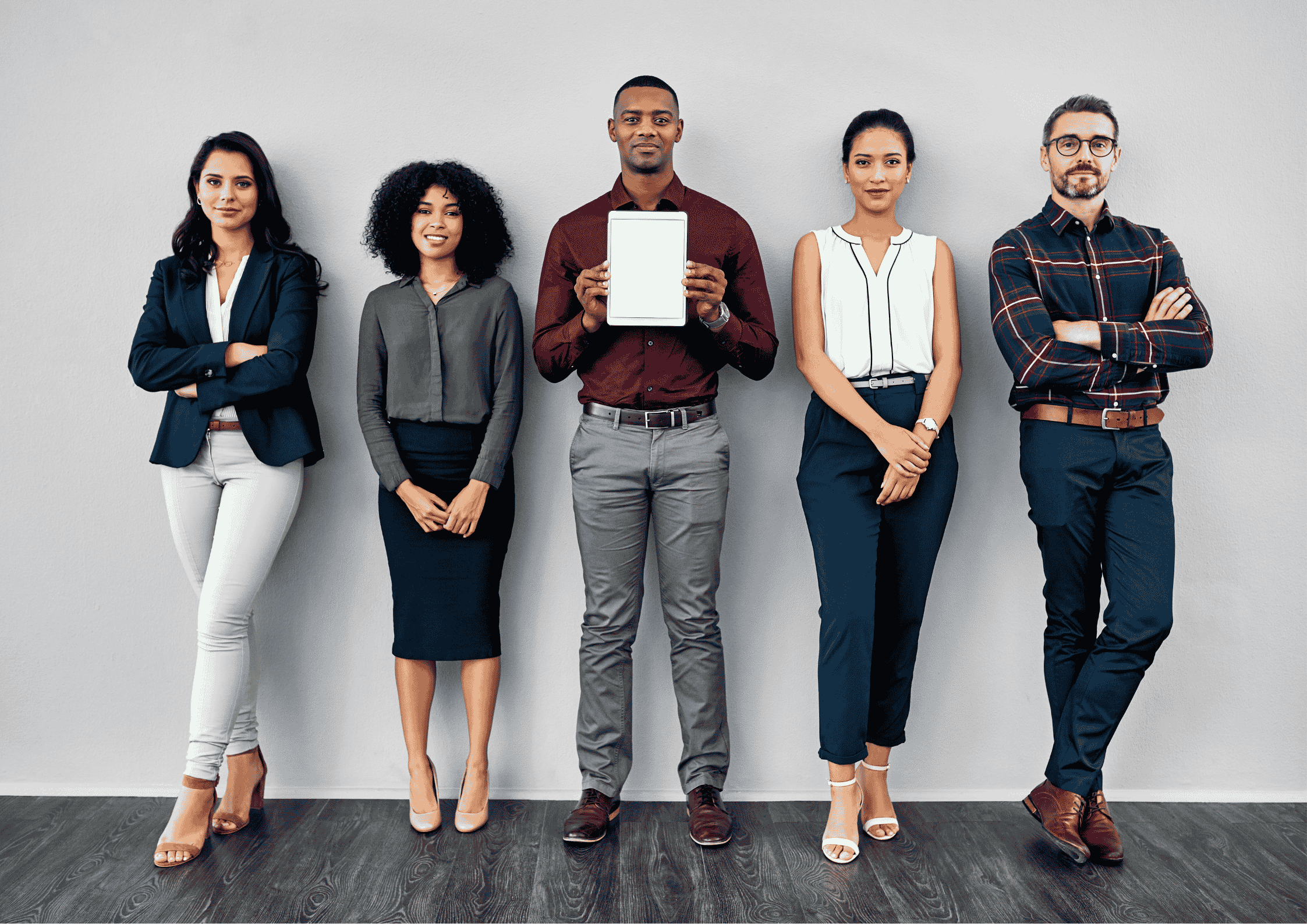 How does SEO work?
If you wish to increase your business's visibility online and achieve a higher client conversion rate, it is crucial to have a strong SEO strategy in place to achieve the results that you are looking for. SEO works by bringing a variety of marketing components together to boost your online presence.
SEO for recruitment agencies works by analysing the most popular keywords and phrases people search for that are associated with the recruitment industry. This is because there are specific keywords that we can expect job seekers to use when searching for recruitment services. Therefore, we can utilise this knowledge by incorporating them into your website and its content.
However, SEO does not solely rely on keywords. Other aspects of your recruitment website, such as the content included on its webpages and the website speed can have a significant impact on the position of your website on results pages.
The SEO specialists on our team at Bark Street Digital are experts at creating quality content that encourages people to notice your business online. It is uncommon for people to go beyond the first page of results when doing an online search, which is what makes a good SEO technique so important. It ultimately ensures your website is ranked higher on the first page of results in order to be noticed.
Why is SEO important for a recruitment agency?
SEO is important for recruitment agencies as it can help to target a specific audience, in this case, job seekers. When searching for a product or service online, people rarely look beyond the first page of results. This means that if you do not use SEO methods to boost the position of your website, you could be at risk of losing out on potential business.
Ensuring that your recruitment website is displayed on the front page of results can also increase your brand awareness. This means that web users will become aware of your company name and begin to associate recruitment services with your business.
Holding a high website ranking and showing in the top results of a web page is more important than it may seem. A high ranking not only increases visits to your website, but it instils a sense of trust in potential clients that you are credible and well respected in the recruitment industry.
Components for a successful SEO campaign
Web design – A well laid out website significantly improves user experience and shows that you take your online presence seriously. Site layout, structure, wording and the use of effective meta descriptions and meta titles all influence how well your web page is to be perceived by the public.
Local SEO – Local search engine optimisation works towards targeting clients in your immediate local area, even if you are a national firm, as many people still search for businesses in their towns and cities. A great use of local SEO is to setup a 'Google My Business' account which you can use to upload your phone number and address. This data enables your business to show up on Google map services when people search for recruitment agencies near them.
Relevant content – Quality content goes a long way, and Google is known to prioritise websites that regularly upload new and relevant content. Updating old pages and adding new pages is a good place to start, always making sure you are keeping your information relevant and informative to what people might be looking for.
Keyword research – Undertaking keyword research in order to create better quality content for your website is important. Researching what people in your practice area are searching for specifically will ensure your website and content pages have a higher chance of being visible on search results. The best keywords to include in your content are the less competitive yet highly searched keywords.
It is also important to remember that search engines like Google are intelligent and can easily spot 'keyword stuffing', in which you over saturate your content with the keywords. Partaking in keyword stuffing can penalise you and means search engines will not rank you as high.
Mobile friendly design – With most people owning a mobile device, potential clients and candidates are perhaps more likely to do an internet search on the go via their phone. Ensuring you have a responsive web design, meaning your website can adapt to whatever device is viewing it, is an important factor that Google also takes into account. Ensuring your website also loads and performs quickly, no matter the device it is viewed on, will also be a key aspect of a good SEO campaign.
Link building – Link building is an important tool in off-page SEO. Having links on your and to your website improves your businesses visibility and can effectively place you higher on Google search term rankings. Link building can be achieved through social media engagement and guest blog posts, to name a few.
How Bark Street Digital can assist
At Bark Street Digital, we have vast experience using a range of online marketing tools to help elevate your business and improve its online reach. We can use our expertise and marketing tips to get your website and information on your services to reach your target audience, allowing you additional time to work on other areas of your business operations.
Google analytics is always updating and changing its criteria. Therefore, we advise that you consult an SEO professional in order to keep on top of these updates. Here at Bark Street Digital, our team have significant experience in providing SEO for recruitment agencies, and we are confident that we can assist with any marketing queries you may have.
Some of the main services we are able to offer include keyword research, full SEO audits, SEO content writing, website design and development, social media management and email marketing.
We are able to provide bespoke packages to suit the individual needs of each business we work with. Therefore, you can rest assured that we are fully committed to improving your outreach in the recruitment industry.
For more information on what we have to offer you and your business, or for a free initial chat, please contact us via the online contact form or email our Director at stacey@barkstreetdigital.com
Let's Get Started
Ready To Make a Real Change? Let's Work Together!