Why Your Business Needs an SEO Content Strategy
Getting your business online can feel like navigating a minefield. You're suddenly dealing with concepts like 'SEO' and 'PPC advertising'. It's easy to think that you need a marketing degree or be a tech wizard to understand the basics. Developing your online content strategy is easier than you think.
 SEO can be broken down into several categories, from the type of SEO to its niche. Understanding how SEO works includes knowing what not to do. The internet offers plenty of 'quick tricks' that promise instant results at low prices. The reality of SEO is that it's a strategy that builds over time, driving organic traffic that continues to grow and build your online presence over time.
 Quality content all have one thing in common – SEO. This guide breaks down everything you need to know about how to optimise your content and create an SEO strategy that will attract your target audience and drive traffic. We're sharing the best practices for writing your content and things to avoid, like keyword stuffing. Creating a winning SEO content strategy starts with this guide.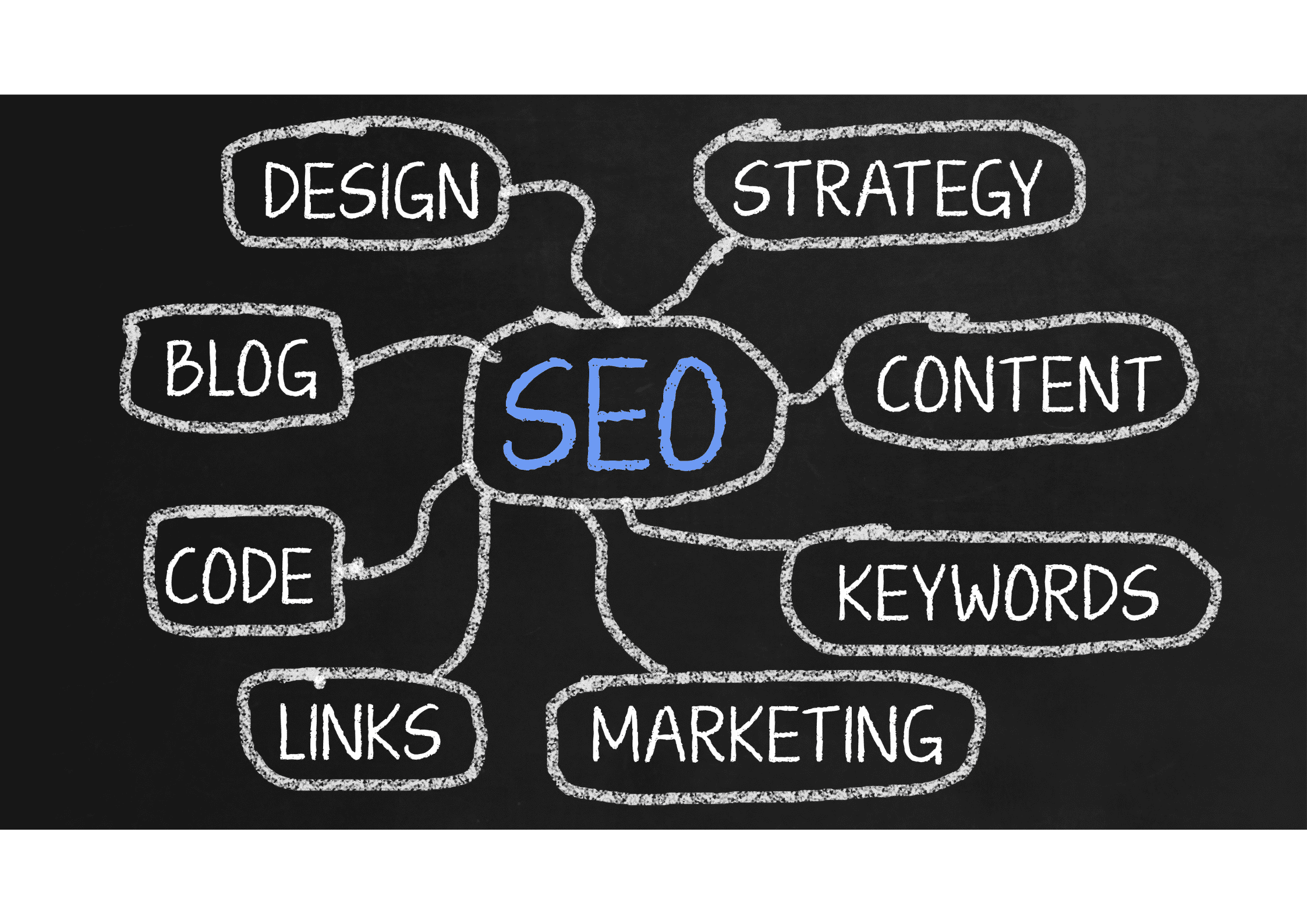 What is Search Engine Optimisation?
Search engine optimisation (SEO) is a strategy that focuses on improving the position of your website on organic search results. It focuses on unpaid and organic traffic versus paid advertising. Search engine optimisation doesn't happen overnight and requires a content marketing strategy that implements the pillars of SEO for better visibility of your website.
Every search engine uses bots that crawl the internet and gather information, using an algorithm that determines where the page appears on search results for specific terms. These terms are what you'll see referred to as 'keywords' or 'SEO search terms'.
 Part of your strategy is to choose the best high-quality keywords to drive traffic and attract your target audience. You want a mixture of long-tail keywords and lower volume terms specific to your content to give you a higher chance of ranking.
It's not all about keywords. SEO typically falls into three categories – news, e-commerce, and local SEO. You want to find a blend of these three for your content creation. The benefit of SEO is that the right strategy will give you an edge over your competition. It's more affordable for start-ups and SMEs, giving them the ability to build their marketing strategy and drive organic traffic without spending thousands on social media advertising.
One of the most important elements is understanding your target audience, what they're searching for, and how to implement this knowledge into your content creation.
The importance of SEO
If you type a service your business provides into a search engine, such as Google, you will return a large number of different results showing businesses providing a similar service. For most people, the options provided on the first page of their search will be enough for them to decide on which business to use, and they will ignore any results found on the subsequent pages.
This is why it is so important that your business is placed as high as possible in search engine rankings for relevant keywords and phrases, which would be searched by potential clients.
Search engines usually analyse a range of different factors on a website when placing pages in a specific order. It is not always easy to know exactly what search engines are looking for when ranking their results; however, there are various different strategies that our SEO strategy experts use to help increase the rankings of our clients' websites.
The factors that make a winning SEO content strategy
SEO also falls into two categories – on-page and off-page SEO. Your SEO strategy should contain a blend of both of these to drive traffic.
On-page SEO involves creating high-quality content that incorporates your chosen keywords, features a keyword focus title, and utilise metatags. One element that is often overlooked is your meta description. It's just as important as your title and gives you a vital opportunity to maximise your keywords.
By comparison, off-page SEO happens off your website. One of the main elements of this is backlinks, which add credibility to your website and presents you as a leader within your niche or industry. You want to create high-quality content that is knowledgeable, entertaining, and educational.
One thing you want to avoid is so-called "black hat SEO". This strategy is promoted as a quick way to get your website ranking almost instantly. It often suggests duplicating content, using invisible text, and purchasing 'linking packages' at a low cost. While it may give you short-term results and drive traffic, search engines are known to penalise websites utilising black hat SEO tactics and even blacklist them on occasion.
Keyword stuffing is the perfect example of this. Google considers them to be "irrelevant keywords" that don't add value to the content and are often used out of context to be picked up by the search engine's bots. Instead of keyword stuffing, your SEO strategy should focus on creating information-rich content that appropriately uses your chosen keywords in the right context.
So, what is "white hat SEO"? These are the elements that should feed into your SEO strategy to help you produce high-quality pieces of content.
You want to optimise your content with:
High-quality writing, including good readability and correct grammar. Your content should offer value to your audience. It should provide entertainment, solve a problem, offer a solution, or answer a question.
Relevant links to sources relevant to your content, including internal links.
Relevant page title that includes your focus keyword.
High-quality images that include meta-tags.
What helps with writing your content
You don't want to go blindly into your SEO strategy. Writing your content requires planning. In the words of Bill Gates, your "content is king".
While you might have a lightbulb moment and a dose of inspiration, editorial calendars are a must-have for your business. They allow you to forward plan your content topics and streamline content creation for every aspect of your digital presence.
Your content marketing strategy covers everything, from your Facebook advertising to social media posts and blog writing. Deciding your pieces of content ahead of time allows you to research the best search term to focus on and optimise your content for the best search results.
Platforms like Semrush give you an instant SEO overview and is used by over 7 million users worldwide. This platform also provides insights into the most popular questions about your chosen keyword, helping you see what your target audience is looking for.
You can also use social media to keep your content fresh. Don't be afraid to go back and revisit well-performing content to keep it up-to-date and relevant. You can do this by incorporating updated social media posts or incorporating new information into the content.
It's easy to think that it's all cloak and daggers but creating an SEO content strategy is easier than you think. Developing an editorial calendar and understanding the pillars of SEO can help you optimise your content like never before. Whether you're a start-up or looking to grow your business, search engine optimisation is the secret to growing your audience and smashing your goals.
How can Bark Street Digital assist?
Bark Street Digital are a firm of experienced IT and digital marketing experts. Our current clients benefit from increased profitability due to their improved online visibility, achieved through the use of our SEO strategy experts. We have also assisted in the improvement of online visibility for our clients by providing services such as SEO audits and social media management.
 We understand that when it comes to marketing, one size does not fit all, which is why we offer bespoke packages to suit each business' needs at competitive prices. Have a look at our services page to find out how we can assist.
If you would like some free initial advice on your marketing strategy, or if you require a quote for our services, feel free to contact us.
Let's Get Started
Ready To Make a Real Change? Let's Work Together!