SEO Campaign Strategy: Helping your site rank
Initially, getting your business website online and increasing its visibility can be difficult, especially when you are first starting out. Whilst it can be easy to think that you need extensive experience to understand SEO campaign strategies, it is easier than you may think.
SEO (search engine optimisation) can be broken down into several categories. Understanding how SEO works includes knowing what not to do. Some marketing companies offer plenty of 'quick tricks' that promise instant results at low prices. However, the reality is that SEO campaigns take time to build and increase your online presence over a period of time.
Our team at Bark Street Digital are experts in a variety of marketing strategies. We work with both large and small businesses to attract new custom and strengthen brand recognition.
Using our skill and knowledge in a range of digital marketing techniques, we can effectively get your business noticed by new potential clients, resulting in you improving your cash flow. From our extensive expertise, we understand how marketing contributes to the success of a business and use our knowledge to help achieve our clients' goals.
This guide breaks down everything that you need to know about creating an SEO campaign strategy for your business website that will attract your target audience and drive traffic.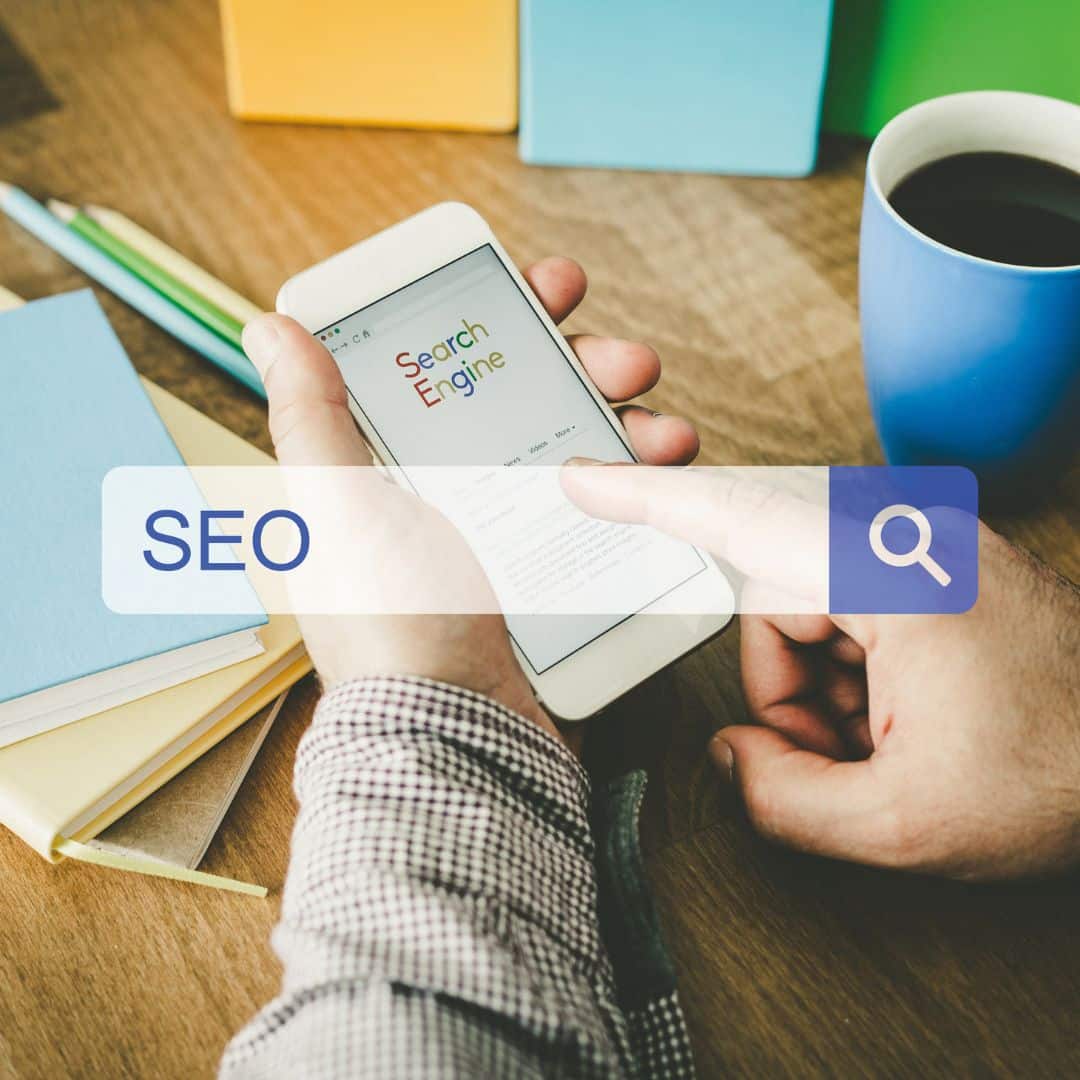 What is Search Engine Optimisation (SEO)?
SEO is the process of improving the visibility of a website or a web page in a search engine's unpaid results. This is typically done by making changes to the website's content and structure to make it more appealing to search engines and by building backlinks from other websites. The goal of SEO is to increase the quantity and quality of traffic to a website from search engines.
Every search engine uses bots that crawl the internet and gather information. These bots use an algorithm that determines where the page appears on search results for specific terms. These terms are what you'll see referred to as 'keywords' or 'SEO search terms'.
Part of your strategy is to choose the best high-quality keywords to drive traffic and attract your target audience. You want a mixture of long-tail keywords and lower volume terms specific to your content to give you a higher chance of ranking.
One of the most important elements is understanding your target audience, what they're searching for, and how to implement this knowledge into your content creation.
What is the importance of SEO?
SEO is important because it helps improve the visibility and ranking of a website or a web page in search engine results. This makes it more likely that people will find and visit the site. This can lead to increased traffic, brand awareness, and more conversions and sales.
Additionally, web page SEO can also help establish a website as an authority in its industry. SEO can make a site seem more trustworthy and credible in the eyes of web users.
Search engines will usually analyse a range of different ranking factors on a website's pages when determining where a website places in results pages. Whilst it is not always possible to know exactly what search engines are looking for when ranking their results, a well crafted SEO campaign strategy can help to improve a website's visibility.
What factors contribute towards a successful SEO campaign strategy?
A good SEO campaign strategy typically includes the following steps:
Research and understand your target audience: Understand what kind of language and topics your target audience is searching for and create content that addresses their needs and interests.
Conduct keyword research: Use keyword research tools like Google's Keyword Planner to identify long tail keywords and phrases that your target audience is searching for. Use these to optimise your website and content for those target keywords.
Optimise your website: Make sure that your website is technically sound, with a clear structure and easy navigation. Use header tags, meta descriptions, and alt tags to ensure that your website is easily crawlable by search engines.
Create high-quality content: Creating content that is informative, engaging, and relevant to your target audience is essential. Regularly update your website with new content to keep your audience engaged and to signal to search engines that your website is active.
Build backlinks: Backlinks are links from other websites to your website. Search engines use backlinks as a way to determine the quality and relevance of your website. Reach out to other websites in your industry and ask for backlinks or create valuable content that other websites will naturally want to link to. Backlinks can be used alongside internal linking methods.
Monitor and measure your progress: Use tools like Google Analytics to track your website's traffic and search engine rankings. Use this data to identify areas of improvement and to adjust your strategy as needed.
Stay up to date with the latest best practices: SEO is a changing field, so it's important to stay informed about the latest best practices and changes to search engine algorithms.
Local SEO: If you are targeting local customers, then local SEO is essential. Ensure that your business is listed in all local directories and make sure to include your location and contact information on your website.
Social media: Use social media and blog posts to promote your website and increase brand awareness.
Use a digital marketing company: Digital marketing experts know exactly what is required to increase your website's online visibility. They can help to create an SEO campaign strategy that targets what you are looking to achieve.
 What are the benefits of an SEO campaign?
An SEO (Search Engine Optimisation) campaign can help a website rank higher in search engine results. This can lead to increased visibility, website traffic, and revenue.
Other benefits of an SEO campaign may include:
Increased brand awareness: A higher search engine ranking can increase the visibility of a brand and make it more recognisable to potential customers.
Increased website traffic: A higher search engine ranking can lead to more clicks and more organic traffic to a website.
Increased revenue: Increased traffic can lead to more conversions and an increase in revenue.
Cost-effective: SEO is a cost-effective method of driving targeted traffic to a website compared to paid advertising.
Long-term results: The benefits of an SEO campaign can last for a long time. This is as long as the website continues to be optimized and relevant.
Better user experience: A well optimised website is generally easier to navigate and provides a better user experience. This can lead to improved engagement and reduced bounce rates.
How to begin utilising an SEO campaign strategy for your business
When businesses want to begin to include high quality SEO content on their website, we always recommend beginning with an SEO audit. 
Firstly, our audit includes us getting to know your company and understanding your business process. To do this, we want to know your business goals, how you would like to better your website, what your current website looks like, and the content you have on your site. 
Once we have this foundational knowledge, we can use our expert SEO tools and technical knowledge from our experience to analyse your website. This analysis will allow us to understand the areas in which you are already marketing well and the areas which may require some extra input. 
The final stage is to compile our findings into a report. Within this document, we will highlight our findings and then provide guidance on the best marketing method to proceed with.
How can our design and development service assist your business?
We provide brand new websites to new and existing businesses to help them improve their website visibility and functionality. We also assist businesses in improving their online presence by providing a re-branding service. Some of the main elements of a website we assist with include: 
Brand Representation – We will conduct online research to find out more about your service industry and your potential competitors. We will also work closely with you throughout the design process to ensure that we represent your unique brand well. 
Website Quality – We are an experienced web design agency, and we understand the importance of having a great site. Search engines look for faster loading websites when ranking web pages in a specific order. This is why we incorporate SEO into the design process of all our websites. 
Usability – We create simple, attractive, easy to navigate websites to ensure a great user experience. We host our websites on the best platforms to ensure webpage speed is not an issue. We incorporate the use of attractive designs and calls to action to ensure potential customers have the best possible experience whilst visiting your website. 
Our websites are responsive and work well on all mobile devices. We use the WordPress as our content management system due to its ease of use and flexibility. Using WordPress means that the owner of the website can easily add and change content as and when they need to.
How can Bark Street Digital assist?
Bark Street Digital are a firm of experienced IT and digital marketers. Our current clients benefit from increased profitability due to their improved online visibility, achieved through the use of our SEO strategy experts. We have also assisted in the improvement of online visibility for our clients by providing services such as SEO audits and social media management.
We understand that when it comes to marketing, one size does not fit all. This is why we offer bespoke packages to suit each business' needs at competitive prices. Our ability to provide effective, high quality website design services sets us apart from our competitors.
Have a look at our services page to find out how we can assist.
If you would like some free initial advice on your SEO campaign strategy, or if you require a quote for our services, feel free to contact us.
Get in Touch
01204 236028
Open Hours
08:30 – 16:30 
Monday- Friday
Our Office
4 Bark Street East
Bolton, BL1 2BQ
What we Do
SEO
Web design
Social media management
WordPress management