How to Make my Website More Visible on Google
These days, if a business does not have a website, they may struggle to survive against its competitors in the market. A business' website is their 24/7 salesperson, enticing potential clients to view your products or services and essentially doing the selling for the company before they've even had to pick up the phone to contact you. Living in a world where websites are essential is hard enough, but you may also be searching for answers on the question "how to make my website more visible on Google?"
Here are some ways to make your website more visible in Google search results: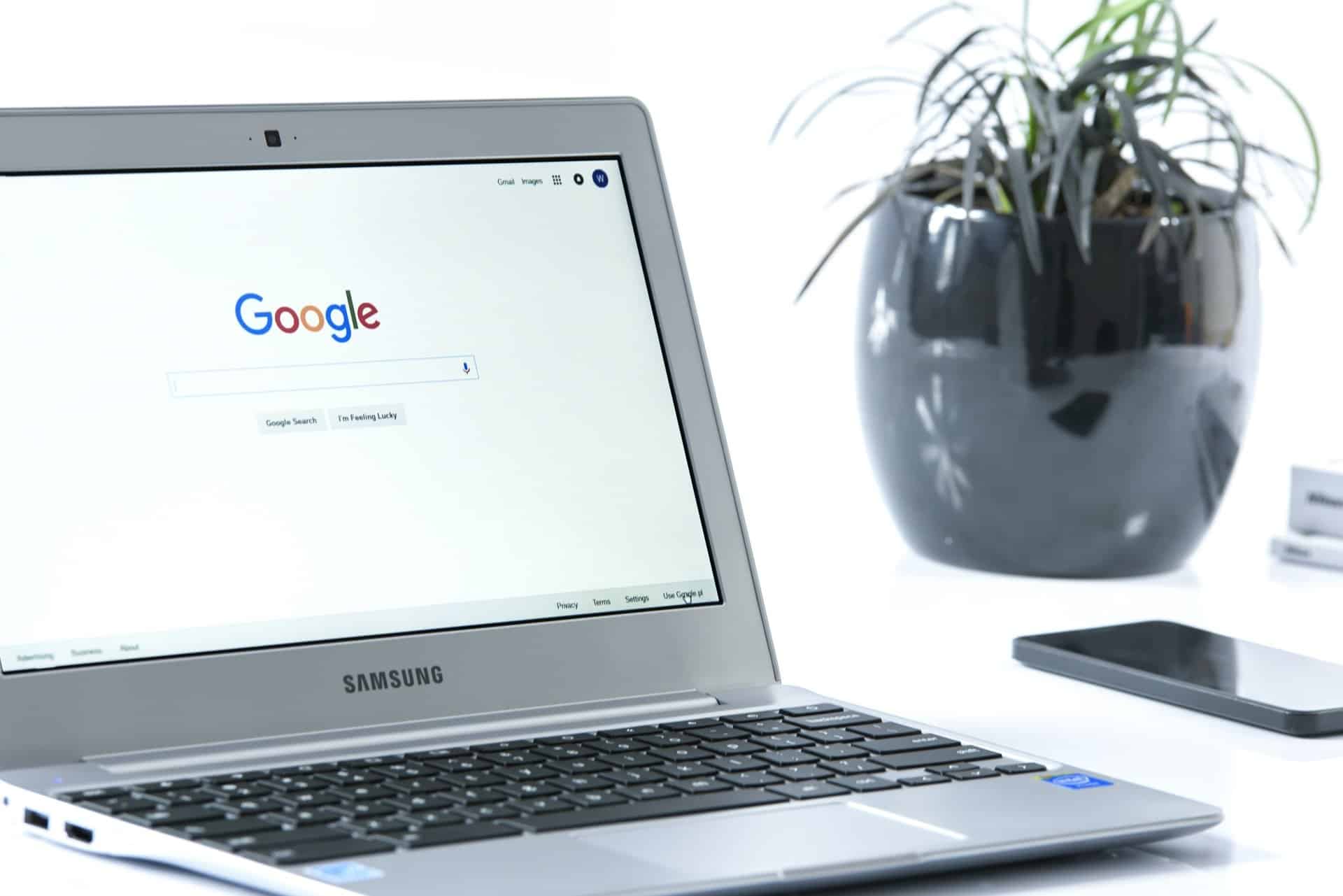 Search Engine Optimisation Using Specific Keywords
If you have searched the phrase "how to make my website more visible on Google," there is no doubt that you will have come across the term "Search Engine Optimisation" or "SEO.
When writing content for a website, you need to incorporate SEO and make sure that each page of your website targets a specific topic. This means that you will need to conduct in-depth relevant keyword research and incorporate those keywords on your page and ensure they are also included within the meta description for each page.
The impact of SEO will increase traffic to your website as it will increase your business' website's chances of getting to the top of the 'search engine results page' (SERP). Potential clients will be more likely to click on the first option on the results page, so incorporating SEO into your blogs, articles and other content on the website will help you get to the top spot within the results for your specific targeted keywords. The more targeted and specific the topic, the better the chance each page has of getting to the top positions within the search results.
Technical SEO
Google ranks websites based on relevance and authority. If your website is riddled with technical errors broken links and slow loading pages, this will have a massive impact on your authority score and your site will struggle to rank well. It would help if you also ensured that you have a mobile-friendly web design to increase user experience and reduce your bounce rate.
Register Your Website With Google Search Console 
Google Search Console is a useful, high-quality service from Google that allows you to submit your website and its sitemap to Google for indexing. By using this service, you are telling the search engine that your website exists, which is key to getting into the search results section.
Google Search Console also offers useful tools which let you check that your website is being seen and also shows which search terms people are using to find your web pages.
It also offers services to ensure that Google is not experiencing any crawl errors on your website. As well as offering local SEO keywords, you will be able to view different kinds of search queries which may help increase visibility and traffic to your website. 
Google Console allows you to input information such as, whether different versions of your websites exist in different countries and telling Google when you have updated a piece of content. This will increase your visibility on Google as Google Console will display the different locations and new content in search results quicker, which will increase the number of people seeing your website, thus increasing traffic and potential customers.
Make it Easy For Google Bots To Crawl Your Pages
Making it easier for Google to crawl through your website and learn the main concept of your business will make the process of making your site more visible, much faster.
By making the content on your website precise and clear in relation to the topic you are writing about, by inserting in-depth keywords that relate to the topic in the meta description, image tags, meta title, and URL of your pages and linking your website's pages so that it is easier to crawl, the more quickly my website can be added to Google's index.
This will also give the viewers on the website a better user experience, as it will not be a struggle for them to use. This may help your website to gain more customers as more people will want to return if they have had a pleasant experience. This will, in turn, increase your visibility on Google as the more people that visit your website, the higher your web pages will go up in rankings on the results page.
Build More Website Pages
By building new website pages such as new service pages, articles, and blog posts, you will develop increased authority and have a better chance of ranking highly for more diverse keywords. Every piece of content is important for both the business and the clients. The content on your website represents your business and brand identity and helps provide helpful information and advice for potential clients. This content will help you to gain trust from clients. Visitors to your website may also share your pages on social media if they find the information useful or interesting, thus increasing your position on search engines due to increased traffic.
Add Your Website to Online Local Directories
Creating a business listing for your website on online directories may help potential clients to find your website. Setting up a Google My Business account will also help get your business noticed locally.
Link to your website on Social Media
Social Media is a massive platform increasingly used for promoting businesses. By linking your website to social media sites such as Facebook, Twitter, Instagram, LinkedIn, Google My Business, you will be able to gain more publicity and become more visible on Google due to increased traffic to your site. The benefit of using Social Media is that any of its platforms can be used on any device varying from desktop computers to mobile devices.
Why Choose Bark Street Digital?
Bark Street Digital are a firm of experienced IT and digital marketing experts. We understand the frustrations of web owners wondering "how to make my website more visible on Google."
We specialise in SEO and our current clients benefit from increased profitability due to their improved online visibility, achieved through the use of our SEO content creation, SEO audits and social media management.
We understand that when it comes to marketing, one size does not fit all, which is why we offer bespoke packages to suit each business' needs at competitive prices. Our ability to provide high quality, low-cost services set us apart from our competitors.
 Have a look at our services page to find out how we can assist.
If you would like some free initial advice on your marketing strategy, or if you require a quote for our services, feel free to contact us.
Let's Get Started
Ready To Make a Real Change? Let's Work Together!