Organic Search Marketing – Frequently Asked Questions
Find out how we can grow your business
Organic search marketing refers to unpaid results that show up on a results page due to their relevance and quality surrounding specific search terms. Organic search results are assessed based on several ranking factors, including their domain authority, external and internal links and search engine optimisation.
Organic search marketing differs from paid search marketing in that a good SEO strategy furthers your chances of being ranked high on a results page, rather than paying for your pages to show up through paid search results. Consumers are quite aware of which results have paid to be shown there and are perhaps less likely to trust such results, mainly preferring to browse the organic search traffic.
Businesses typically have many questions surrounding organic search marketing, specifically how it can help them and how to achieve good results from an organic search engine results page (SERP), and here we will try and answer some of the main questions that get asked.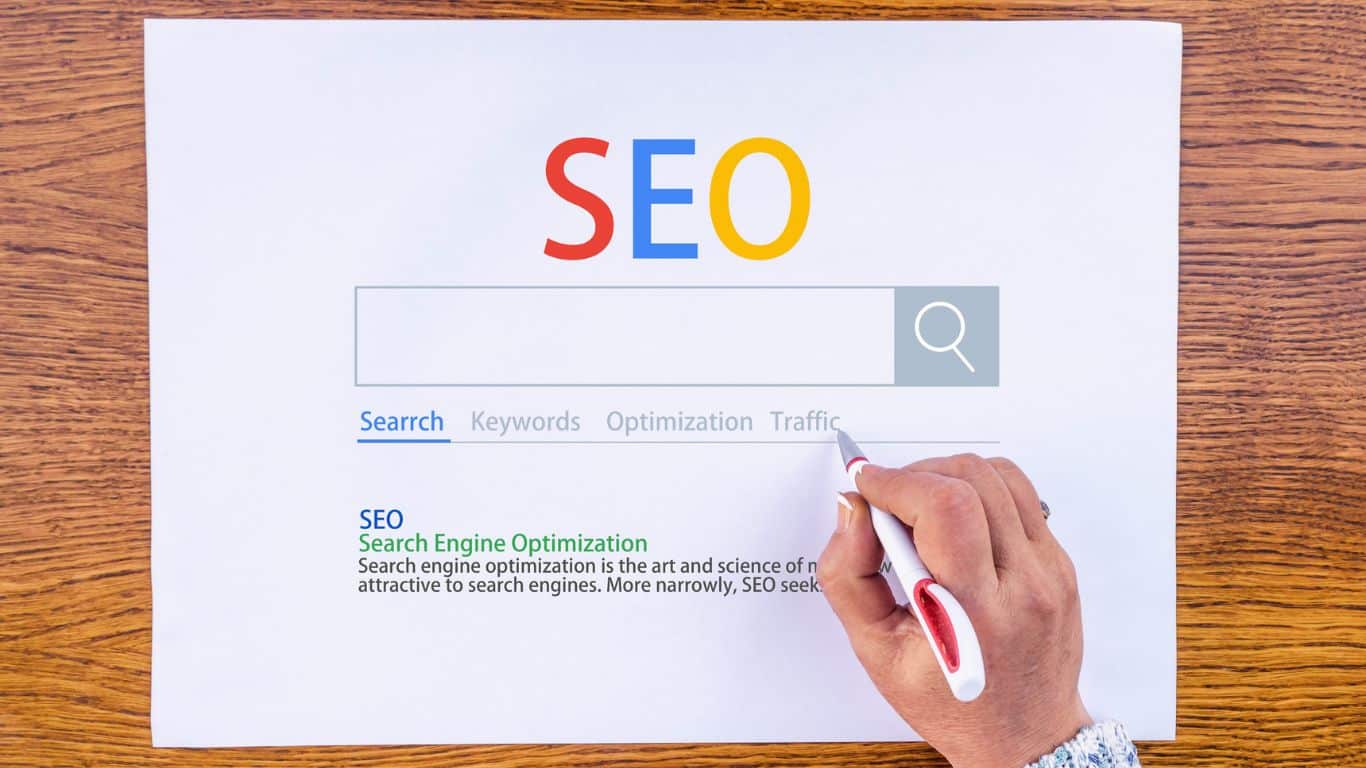 What is organic search marketing?
Organic search marketing simply refers to a type of digital marketing that surrounds organic search ranking, which ultimately means how high your website shows up on a search result. The more relevant that Google deems your website and its pages, the more chance of it ranking it higher on specific search term results related to specific queries.
To be successful in organic search marketing it ultimately boils down to a strong SEO campaign, a type of content marketing that focuses on increasing your search engine rankings for target keywords related to your business and services.
Most people do not look beyond the first page of results when searching online, so it is pivitol for your business to appear as close to the top as possible in order to be noticed and gain custom.
How do you implement organic search marketing?
Organic search marketing centres around generating traffic to your website over time due to strong online content and SEO marketing techniques.
The most popular organic marketing techniques revolve around search engine optimisation (SEO), which can successfully drive growth and produce more organic sales for your business if used correctly and continually over a long period of time. Creating strong quality content with SEO in mind will increase your online presence and both search engines and potential customers will think of you more highly, resulting in more custom.
Organic marketing takes a lot more time to implement than inorganic marketing, but it is worth persevering with as it is a strong asset to have and will keep your business at the forefront of the market in the long term.
If you are looking to pursue an organic growth strategy using marketing, then SEO is undeniably the strongest tool at your disposal. Creating SEO content on your website using blog posts and information pages, as well as relevant social media posts with popular keywords and phrases will all help towards your ranking on search engines. At BSD, we offer comprehensive SEO audits and content writing to assist our clients with their organic growth.
Any business model can benefit from SEO, as it looks for the most popular keywords and phrases searched for in your industry and will rank websites higher if they utilise content that incorporate the popular search phrases. Other factors such as website speed and website design also have an impact on how high a search engine will rank your page. If you are utilising all of the tools available to you then we can expect your website to show up in a prime position on a results page.
Some of the things to incorporate if you are looking to achieve organic growth in marketing include:
Quality content
Mobile friendly design
Link building
What are the benefits of organic search marketing?
Advantages to organic search marketing far outweigh the disadvantages if you are patient enough to wait and see the results organic marketing can bring you. Building a strategy surrounding organic growth can ensure a long-term return on your investment and time. Once an organic marketing campaign is in place it should hopefully ensure a steady stream of new enquiries, increased website traffic and sales for your business without you having to go out of your way to pay for specific advertising.
Focusing on organic growth also means your online presence in general will perhaps be of a higher standard due to the extra effort put into quality content writing.
The main and perhaps the only disadvantage of organic growth in marketing is the time is takes to set up a successful campaign and ultimately see results from it. Writing quality SEO content all over your website whilst making your web design modern and user friendly will not be an easy or quick task in itself, but it will also take time for rankings to increase on search engines to result in higher growth. This ultimately means that you will not have new organically sourced customers overnight.
Overall, focusing on organic growth through marketing offers businesses a more secure and steady stream of new enquiries and custom, resulting in revenue growth. As such, it is highly recommended to invest resources into implementing an organic marketing campaign if you are looking for ways to achieve high growth in many areas of your business.
What is the difference between organic and paid search marketing?
Paid search marketing ultimately refers to advertisements a business has paid for to show up on certain search queries in hopes it will encourage more recognition of their business by people searching for similar services.
The most popular and well-known technique of paid marketing are paid ads, also known as pay per click (PPC). This type of paid advertising revolves around targeting specific groups of people to come across your paid adverts. This could be your target audience or perhaps people who may have never heard of your business before and could now be interested in what you have to offer from noticing you online.
Businesses can measure how well their paid adverts are performing through continual checking and updating of their ad spending and assessing their conversion rates on Google analytics. Paid search marketing can provide quick short-term results, however, some consumers easily recognise paid ads and may be more likely to ignore your efforts if they feel it is strategically forced upon them.
Alternatively, organic search marketing encourages an organic traffic source from relevant searches through quality content and upkeep of a website. Utilising expert SEO strategies encourages a higher spot for an organization's ranking on Google, ultimately gaining attention from more potential customers.
As opposed to paid search marketing, organic search marketing takes a bit more time to implement and to see results from, but it is overall more worthwhile investing in due to the long-term benefits it can provide your business.
How can BSD help?
Organic search marketing enables growth that comes from implementing a strong brand and marketing campaign to encourage strong search results, meaning there is no need to pay for any adverts to attract new custom to your business. As specialists in digital marketing strategies, our team at BSD are highly experienced in understanding how best to achieve organic growth for businesses utilising organic marketing techniques such as SEO.
Our team possess extensive knowledge surrounding how best to drive organic traffic to your website and can assist in implementing a range of techniques to achieve this, including generating organic social media engagement to boost your reputation.
We are able to offer bespoke marketing packages to meet our clients' needs, tailoring our services to exceed their expectations while meeting their budgets.
To find out more about any of our services, then please feel free to contact us via the forms on our website or email our Director on stacey@barkstreetdigital.co.uk.
Get in Touch
01204 236028
Open Hours
08:30 – 16:30 
Monday- Friday
Our Office
4 Bark Street East
Bolton, BL1 2BQ
What we Do
SEO
Web design
Social media management
WordPress management
Find out how we can grow your business