The Benefits of Blogging for Marketing
The emergence of online blogging has seen a rise over the years. The reason for this is that blogging can greatly assist in marketing and can bring a variety of benefits to businesses. Business blogging is a marketing tactic that uses blog posts and articles to make a business website more visible online.
A business blog is essentially a marketing channel that helps to support business growth as you gain exposure both within your channel as well as cross-functionality with other marketing channels which leads to new customers.
The benefits of blogging for marketing are hard to ignore and many businesses witness an increase in traffic and conversion rates by implementing this strategy.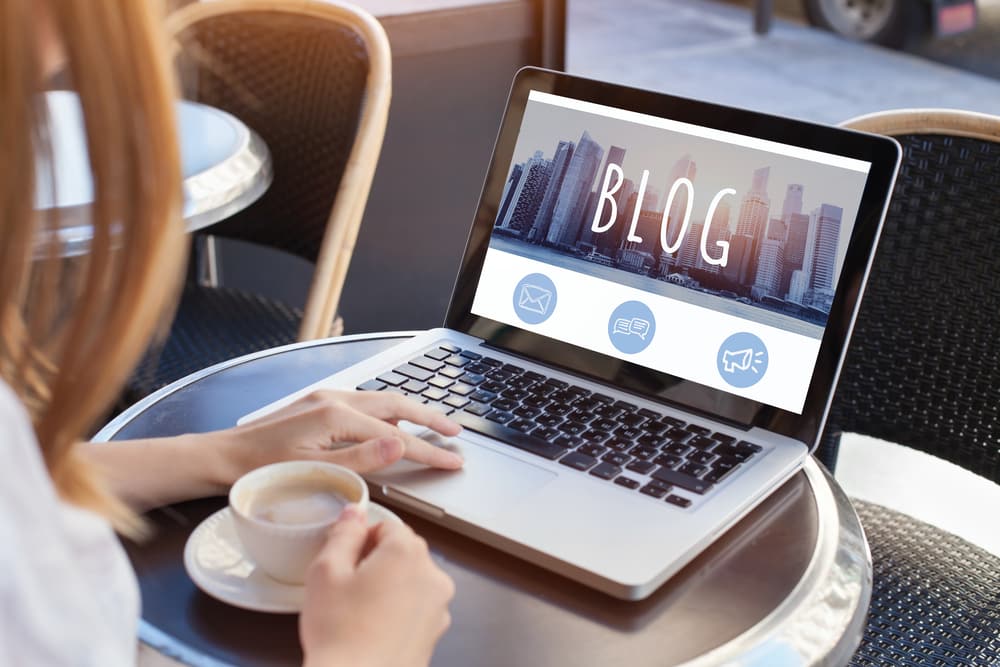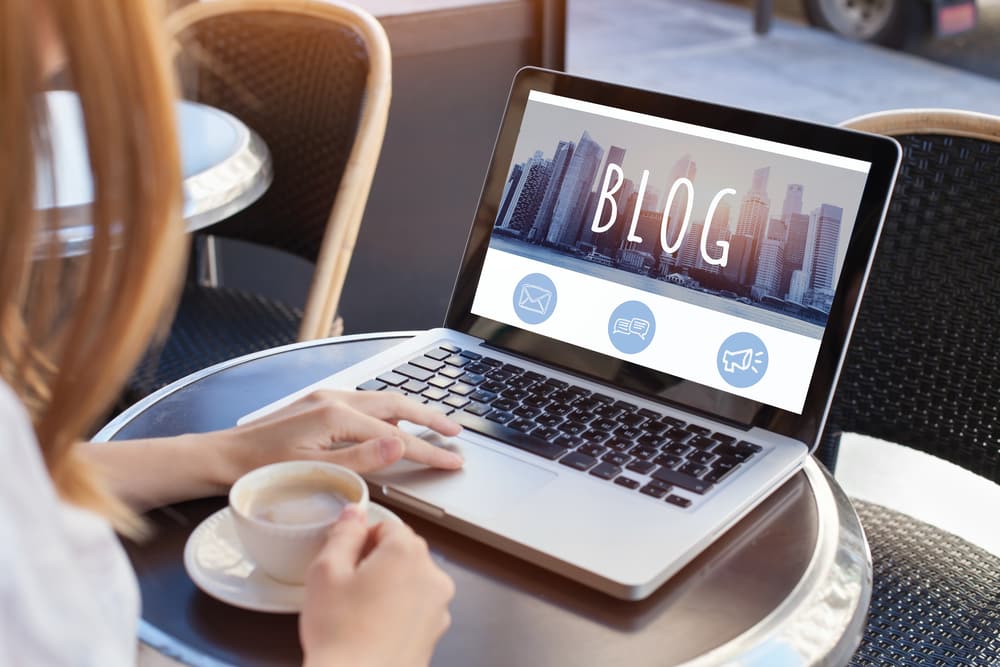 Benefits of blogging for marketing
There are many benefits that come with business blogging, below are just some of the reasons that business blogging can help with marketing:
Increasing traffic to your site – posting frequent and consistent blog content that drives entertainment and educational value will help to increase your website's traffic. This in turn, brings more leads for both B2B and B2C companies. No matter the type of business you run, it is important for your website to increase online traffic for stronger advertising revenue.

Attracting new potential customers – Regular blog posts correlate with increased attention from new customers. Every blog post that you write is another opportunity to generate new leads as they help to boost your company's website rankings in the search engines, especially if you incorporate

SEO

into each post. This in turn, helps to increase brand awareness which is an immensely important part of content marketing.

 Visually show what your business does – For many businesses, a blog can act as an ongoing portfolio of past and recent work. Blogs can be a simple way to show potential clients what kind of results they can expect. It can also help to build trust between the business and the client as they can see more information about the business.
Creates opportunities for sharing – One major benefit of business blogging is that it creates the opportunity for people to share the link to your blog which helps to spread the businesses brand and exponential market growth because the posts will be on the business website. As there are so many different ways to share posts, such as tweeting or emailing, it is simple and easy for your blog posts to be spread.
It improves your conversion rates – A conversion rate is the percentage of visitors to your website that covert into customers. Business blogging helps to improve this rate as it helps to provide a space for advertising whilst providing content that readers may find interesting and allows a trust to be built between the potential customer and the business.
Business blog marketing strategy
The key to successful business blogging is giving your target audience valuable content. This is because when you give your readers valuable content, they are much more likely to become regular visitors to the blog, leading them to invest money into your products or services through the business website.
The business blog should be updated every week or two as the aim is to be consistent as if you are inconsistent with the content that you post, reader retention will drop as there is no new content for them. This will then impact your sales as readers will not want to invest their money as the business does not appear active. Businesses should not delete older posts as they can have a resurgence if the content included in the post finds popularity again.
Also, the content that you are posting should be planned before being written to ensure that the post is relevant and provides the correct information as incorrect information will make your blog appear unprofessional which will mean that your blog will not be shared as much. Therefore, blogs that include high quality relevant content will perform better at reaching a wider audience.
It is also important to find and use popular keywords in your blog as this will help to improve your blogs performance in the search engine as it is a major aspect that makes up search engine optimisation.
It is crucial to share all completed blog posts to social media as this is where the majority of potential new readers will find about your blog which will then lead them to your business. Social media is now the major platform for finding new information and is a vital tool for promoting businesses therefore you should make sure that all business social media accounts are updated.
Businesses should also use the inbound marketing methodology which has three aspects. To attract the right people with valuable content that establishes you as a trusted advisor. To then engage the audience by presenting insights that align with their goals so that they are more likely to buy your products or use your services. Then finally, to delight the customers by providing help and support to help them with their purchase.
How can Bark Street Digital assist?
Bark Street Digital provide highly experienced, competent, content writers who are experts in conducting keyword research. We use the best tools to help us uncover the most appropriate keywords to target within written content, based on keyword competition and monthly search volume which will drive traffic to your website.
We combine our keyword research and content topic research results to provide original, interesting content, in the form of articles, blog posts, and service pages on your website. As we are highly experienced in search engine optimization, we know how to write great SEO friendly content, avoiding common mistakes, such as keyword stuffing, which will do more harm than good to your SEO strategy.
Feel free to contact us either by email Stacey@barkstreetdigital.co.uk or by phone 01204 263028 
Let's Get Started
Ready To Make a Real Change? Let's Work Together!