SEO Bury: Get your Business Found Online
Bark Street Digital: SEO Bury
Bark Street Digital are a highly professional digital marketing and SEO agency, Bury. We are SEO specialists and consistently achieve top ranking SERP's for our clients. As we work remotely, we can assist businesses in Bury, Greater Manchester and all over the UK. Many of our current clients are based outside Greater Manchester, however, we specifically enjoy helping those businesses close-by.
We can conduct marketing meetings via telephone, video, and call. However, we do love to connect and get to know our clients face-to-face, so we can create a connection and discuss your business' marketing SEO campaigns over a cup of coffee (or video call). No matter your business shape or size, we work with all types, providing a range of services to assist in getting your businesses noticed online. If you are searching for a great SEO agency Manchester, look no further, we can assist!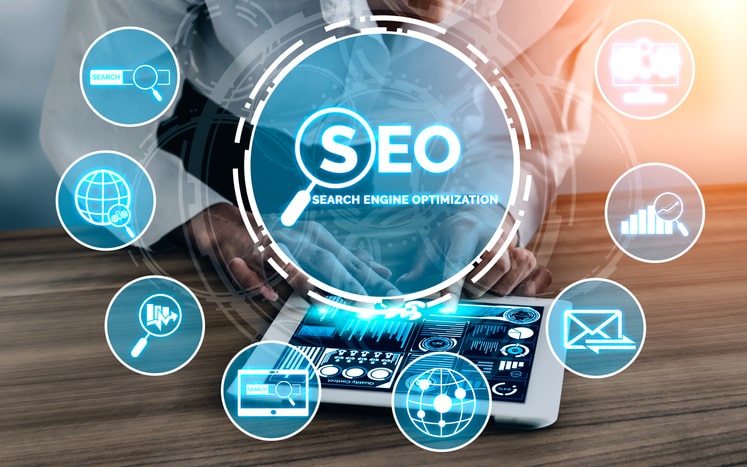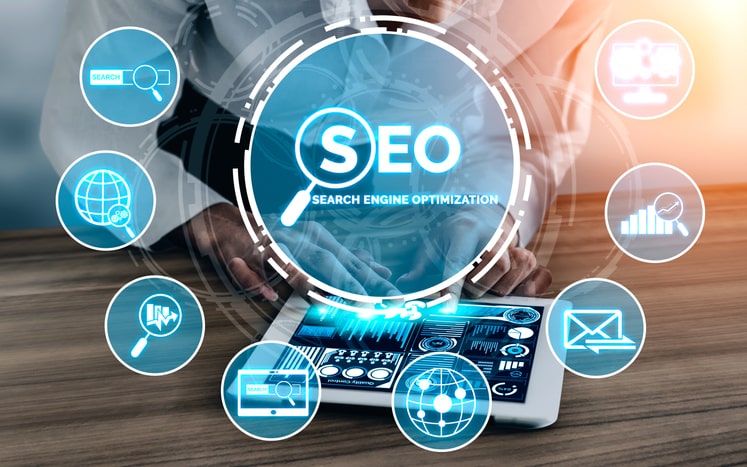 Search Engine Optimisation
Website Design and Development
What Is Search Engine Optimisation (SEO)?
SEO stands for 'Search Engine Optimisation'. SEO is the technique used to improve the visibility and position of a website's pages on the organic search section of the 'search engine results page' (SERP). 
Search engines usually analyse a range of different things on a website when placing pages in a specific order. It is difficult to know exactly what search engines look for when ranking their results; however, there are various SEO techniques which can be used to help improve your search engine ranking.
We would recommend incorporating SEO strategies into all content on your website and optimising your website to ensure technical SEO.
The better your SEO pages' visibility in Google's search results, the more likely you are to increase attention to your pages and attract new potential customers in your target market to your business. 
SEO Bury: Our Services
Here at Bark Street Digital, our SEO consultants can help traffic your business website and boost brand awareness. To do this, we provide the following business SEO strategies:
Keyword Research- SEO Keywords are the important words and phrases used within your website's content. Potential visitors to your website will search specific keywords and phrases into a search engine to find a particular service or product. A website that is well optimised for search engines will speak well with its potential visitor's base and will be easily found by their target audience.
Competitor Research-  We will research the keywords that competitors of your business are using to target their audience to achieve higher search engine rankings. Competitor keyword research uncovers the keywords which are driving traffic to your competitors' website instead of yours. Bark Street Digital will enhance your website traffic by diverting your competitors' audience to your website instead. We do this using our specialist marketing SEO software to uncover which keywords your audience is targeting and coming up with a strategy to beat your competition. Targeting these keywords will increase your business' brand awareness whilst attracting more potential customers and clients to your site.
Local SEO- Local SEO makes business more visible in local search results on Google. Bark Street Digital will be able to increase traffic coming to your website and social media, through the use of specific local SEO keywords and content to target potential clients based in the area your business is based. This search engine optimisation strategy will help improve your business' websites SERPS and beat your local competition.
Technical SEO- Technical SEO is the SEO technique of optimising your website to make it easier for Google bots and search engines to index and crawl your website. Bark Street Digital understand that it is not just the content on your website that drives customers to visit your website; it is the finer details behind the scenes that need to be taken care of. Bark Street Digital offer services and can improve all aspects of your website, such as website speed, ranking performance, backlinks, user experience, internal links, mobile optimisation, and content. We make sure your business' website is up to date, by conducting regular health checks to ensure your website is running at optimum capacity, increasing user experience, and boosting your site's ranking factors.
Content Topic Research – Our great research skills set us apart from other content marketers. We perform all research on the types of topics your target audience may be interested in reading about. Our research skills provide us with the ability to write about pretty much anything, although some input may be required from you in certain areas.
Writing – We combine our keyword research and content topic research results to provide original, interesting content, in the form of articles, blog posts, and service pages on your website. As we are highly experienced in search engine optimization, we know how to write great SEO friendly content, avoiding common mistakes, such as keyword stuffing, which will do more harm than good to your SEO strategy. 
Why Choose Bark Street Digital, SEO Bury?
 Bark Street Digital: SEO Bury are specialists in all things digital. Our Bury based clients have benefited from an increased online presence due to our SEO work on their websites helping them to rank higher within search engine results. .
Our content creation services have greatly improved the number of visitors to our client's websites. This increase in traffic has led to increased conversion rates and a significant investment return due to increased profits.
We offer fixed retainer packages, to include SEO services, social media management, written content, website development, analytics, and paid search campaigns). We also offer web design packages with websites designed alongside our SEO experts to ensure they will rank highly within search engines. Our packages are bespoke and competitively priced to meet the unique needs of your business. Visit our work section to find some case studies on how other companies have benefitted from our services.
Contact our marketing team today for a free quote. Our Director, Stacey Owens, can be contacted via email at stacey@barkstreetdigital.co.uk or via telephone on 01204 263028.
Let's Get Started
Ready To Make a Real Change? Let's Work Together!