How does search engine marketing work?
If you own a website, it is likely that you will have heard about search engine marketing. You may also be wondering; "how does search engine marketing work?" Say for example, you search for a service your business provides using a search engine, such as Google; you will find a large number of varied results showing company websites offering similar services to yours. For the majority of internet users, the options available on the first page of their search will quite often be suffice for them to choose which business to use, and they will usually disregard the remaining results found within the subsequent pages.
It is for this reason that it is of vital importance to have your website pages placed as high as possible within the search engine rankings for relevant keywords and phrases, which would be searched by potential clients or customers to your business.
Search engine marketing (SEM) is one of the most effective ways to expand your business reach in a competitive market. It is crucial to incorporate search engine marketing into your overall marketing strategy as millions of businesses are competing for the same customers everyday; therefore, it is vital to make your business stand out from the crowd.
Would you like to enhance your online search engine visibility? Find out how our Search Engine Marketing team can help your business attract more customers or clients by driving more traffic to your website. Using an SEM service will help boost your profits by getting your business noticed, ensuring a return on investment.
In this article, we discuss how Search Engine Marketing works and how you can get the most out of this digital marketing SEM strategy for your business.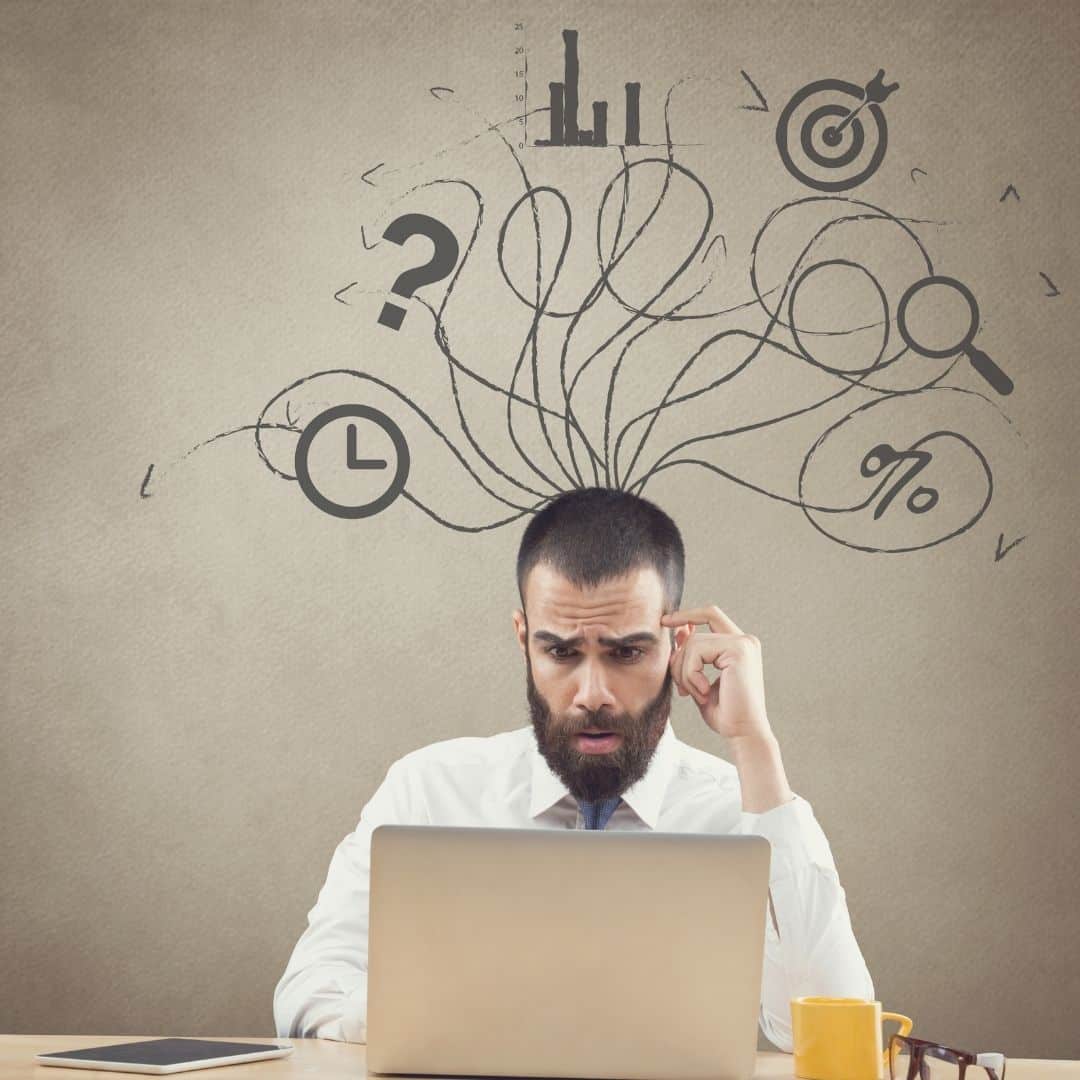 What is Search Engine Marketing?
Search engine marketing is a digital marketing strategy that increases the visibility of a website online in a search engines results pages. Search engine marketing generally refers to pay-per-click or paid search; however, it can include strategies that also synergise with search engine optimisation, such as updating content articles in order to make them rank higher and creating content for multimedia platforms. 
Increasing the visibility and ranking of your website and its web pages can help to attract new prospective customers to use your services and retain existing customers, as it can help to make potential customers associate your business with the specific keyword that they are searching for.
With the average search online lasting around a minute, it is critical that your business is shown towards the top of the search engine results page in order to be seen at all.
How does Search Engine Marketing work?
Search Engine Marketing includes a variety of strategies that can assist with online business growth. Some of the main Search Engine Marketing strategies include:
Pay-per-click (PPC) –Paid search advertising aims to ensure that businesses only pay for impressions that result in visitors, in this case, the impressions being clicks onto a landing page or content article. PPC marketing is designed to reach web users that need the information that your business is providing by showing up in results that they have searched. 
Paid advertising can help your business rank higher in search engine results pages as it makes your business website appear towards the top of the page, which generally correlates with more visitors. 
This approach makes PPC marketing a less intrusive approach to online marketing as the customer is already actively searching for what your business provides. Search engine advertising solutions such as Google AdWords can provide PPC advertisements as well as providing a quality score that shows how relevant your advertisement is to someone who is searching for your associated keyword. Google's ad auction function will determine how much you earn from your ad and will provide information on the cost per click for each search term.
The main downside to using paid ads for search engine marketing is that the results are usually short term and costs can escalate quickly.
SEO – search engine optimization (SEO) is an organic search engine marketing method which uses a range of tactics to ensure website content reaches an optimal position within search engine rankings for popular search terms related to the specific business.
SEO content is any piece of content on your business website, whether that being written content or multimedia content, that has been created in a way that helps you improve your position within the results page of a search engine by targeting specific keywords as it attracts potential customers to read or view your content and begin to use your website. 
Using keyword research for your SEO content can provide you with a rang of vital information, such as which keywords your competitors are ranking for, which keywords you are ranking for and which keywords you should aim to target next. 
Here at Bark Street Digital, we combine our keyword research and content topic research results to provide original, interesting content in the form of articles, blog posts, and service pages on your website. As we are highly experienced in search engine optimisation, we know how to write great SEO friendly content, avoiding common mistakes, such as keyword stuffing, which will do more harm than good to your SEO strategy.
Why is Search Engine Marketing so important?
Attract traffic to your website
Using search engine marketing for your website should be a priority for you, as the more you put into SEO and SEM marketing strategies, the more chance you will have of ranking higher within search engine results pages (SERPS). This, in turn, will attract more potential customers to your website who will buy your product or service. Attracting more visitors onto your business website will lead to more conversions and overall help to grow your business.
Reach your target audience
Search engine marketing can help you target a specific audience that you want to pursue. For example, if you want to target customers in a specific location or geographic area, you can use search engine marketing to appear higher up in location-based search queries so that customers in that area find your business.
Increase brand awareness
According to Google, SEO content and paid search ads can increase a businesses brand awareness by up to 80%. Using search engine marketing can ensure that your businesses name is seen more frequently in search engine results pages. This results in more potential customers associating your business with certain keywords and searches, which improves your businesses reputation and makes it appear more credible.
Cost effectiveness
If you compare search engine marketing to any other traditional form of marketing, you will realise that not only does search engine marketing hold more benefits, but it is also much more cost effective as you are only required to pay minimal pay-per-click charges if you choose to go with a paid advertisement or simply pay for SEO content to be created.
Why choose Bark Street Digital?
Bark Street Digital are a firm of experienced SEO and digital marketing experts. Our current clients benefit from increased profitability due to their improved online visibility, achieved through the use of our SEO content writers and online marketing SEM campaigns. We have also assisted in the improvement of online visibility for our clients by providing services such as SEO audits and social media management.
We have designed and undertaken ad campaigns, and we know exactly what is required to make them successful. We frequently use many of the search engine marketing techniques described in this article, and our team know exactly what to look for and target to fully improve your businesses online presence.
Our great research skills set us apart from other online marketers. We perform all research on the types of topics your target audience may be searching for. Our research skills provide us with the ability to target any market that you may be looking to establish your business in.
We understand that when it comes to marketing, one size does not fit all, which is why we offer bespoke packages to suit each business' needs at competitive prices. Have a look at our services page to find out how we can assist.
If you are still wondering "how does search engine marketing work?" or if you would like some free initial advice on your SEM marketing strategy, feel free to contact us.
If you would like to improve your core web vitals as well as your SEO so that you can rank higher today, please get in touch by calling 01204 263028 or by completing our Contact Us form.
Let's Get Started
Ready To Make a Real Change? Let's Work Together!