7 Ways to Improve Your Cash Flow Using Marketing and Improving Operations
Find out how we can grow your business
If more money is coming out of your business than is coming in, this means that you have a negative cash flow. This could be a result of factors that are out of your control, or it could be because of a change in your operational costs or a sales trend. Whatever the reason, the bottom line is that it is essential to make adjustments to your business to increase your cash flow and balance things out.
There are various methods and adjustments that can be made to gain a healthy cash flow. Below are 7 ways to improve your cash flow; which includes looking at your day to day business operations, as well as through marketing optimisation and finding new opportunities.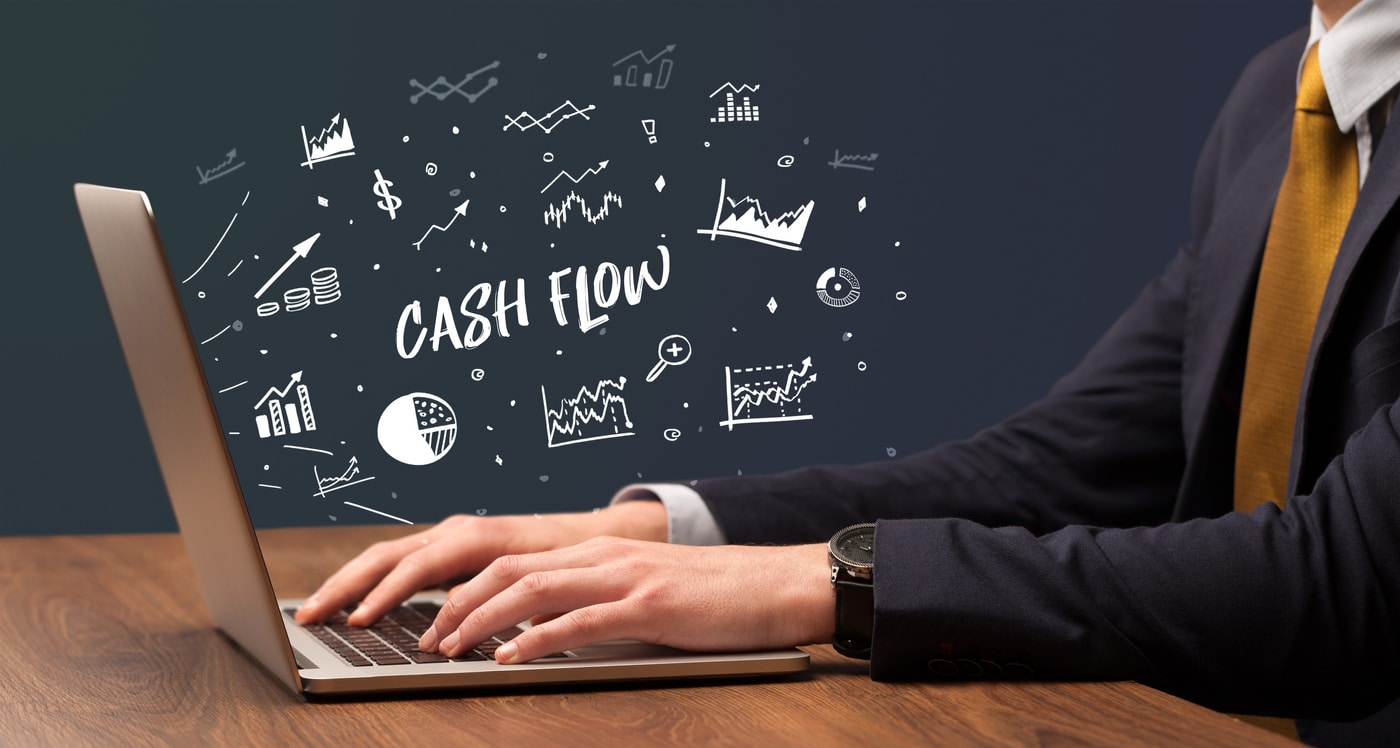 7 ways to improve your cash flow
Evaluate your products – A part of your business practice when managing your cash flow should be to keep an eye on your sell through. This means keeping track of which products or services sell in which amount of time. This will help you to determine which products/services are the most popular.
Finding this out will have a significant impact on your ability to make business decisions that will improve your cash flow. After this, you should prioritise and focus on these products. Placing these items at the top of a business website page can increase sales as it makes them more visible to potential customers.
Prioritise your marketing – Attracting new and retuning customers is key to improving your cash flow. For most types of business, it is essential to focus in digital marketing to achieve business success and improve cash coming into your business. This is because the majority of consumers look online when searching for the service or product they need. 
Marketing and social media can help your business in a number of ways, it can build trust with potential clients and consumers if your content is strong, informative and professional, but great content can also make you stand out from your competitors, making more people aware of your products and services.
SEO is important – These days, when you want to attract more potential customers, it is essential to optimise your business website. More and more people are purchasing online, favoring buying items from their devices at any time of the day.
To capitalize on this, it is essential to implement SEO strategies on your website. Search Engine Optimisation (SEO) is a common, organic technique used for placing website pages in an optimal position within the results section of a search engine. This makes it much easier for your target audience to find your website and make a purchase; this in turn, will help to obtain a positive cash flow.
Take a look at your competitors – When was the last time you took a look at what your competitors are doing? If the answer is over 12 months ago, then it is time to review. Taking a look at your competition can help to gain an understanding of how they are selling and marketing the same products or services as you. Compare your pricing, marketing methods and selling techniques to competitors who are successful in your industry. This can help to give you an idea of things you might need to change in order to become more competitive and, in turn, improve your cash flow.
Encourage customers to pay early – A common issue for businesses is that they often find themselves waiting on payments from customers. This can slow down cash going into the business, which can make it difficult for businesses to keep up with their own payments.
By giving your customers a variety of early payment options, it can encourage customers to pay straight away on the due date. Updating payment terms, sending invoices straight away, allowing customers to pay through electronic payments, regularly following up on outstanding payments and requesting deposits for large orders can help to reduce the amount of time that a business has to wait for payment.
Forecast your cash flow – Cash flow forecasts are essential for businesses looking to keep track of its cash flow and identify when and where to spend. This is something that can be done with the assistance of a bookkeeper, accountant or by business owners themselves.
Create a cash flow forecast through the use of a simple spreadsheet or a more sophisticated software. The main thing is to make sensible projections in order to plan certain expenditure and ensure that it takes place at the best times. This enables you to anticipate potential cash flow problems and plan to minimise them.
Control staff spending – As businesses grow, it is common for business owners to delegate aspects of spending and business expense to members of their team to save time. This can be effective when done properly; however, when those staff members are trusted with business credit cards, they need to be given limits on what they can spend without authorisation.
The business owner may have delegated responsibility to other members of the team, but they must still ensure that they oversee and spot check what is being spent in their business to help avoid a negative cash flow.
How can Bark Street Digital assist?
There are, of course, more than 7 ways to improve your cash flow, however, Bark Street Digital can provide advice and assistance on attracting more clients and customers to your business to improve your flow of cash.
Our team at Bark Street Digital are experts in a variety of marketing strategies, working with both large and small businesses to attract new custom and strengthen brand recognition.
Using our skill and knowledge in a range of digital marketing techniques, we can effectively get your business noticed by new potential clients, resulting in you improving your cash flow. From our extensive expertise, we understand how marketing contributes to the success of a business and use our knowledge to help achieve our clients' goals.
Bark Street Digital offer bespoke marketing packages to meet our clients' needs, tailoring our services to exceed their expectations while meeting their budgets.
To find out more about any of our services, then please feel free to contact us via the forms on our website or email our Director on stacey@barkstreetdigital.co.uk.
Get in Touch
01204 236028
Open Hours
08:30 – 16:30 
Monday- Friday
Our Office
4 Bark Street East
Bolton, BL1 2BQ
What we Do
SEO
Web design
Social media management
WordPress management
Find out how we can grow your business