What is the best way to generate web traffic?
How frustrating is it when you spend time creating an amazing website, with great content, to have no one see it?
Every business' dream is to grow its customer base and be more visible to their target audience using their website content. The use of content marketing, such as creating blogs and articles, are the key to a website's success.
Statistics show that businesses that prioritise blogging are 13 times more likely to see an increase in their return on investment (ROI). However, once you have written your content and posted it on your website, you may notice that your content is not gaining much attention. This may make you wonder what is the best way to generate web traffic?
Below are some useful content strategies that can help you understand how to increase website traffic: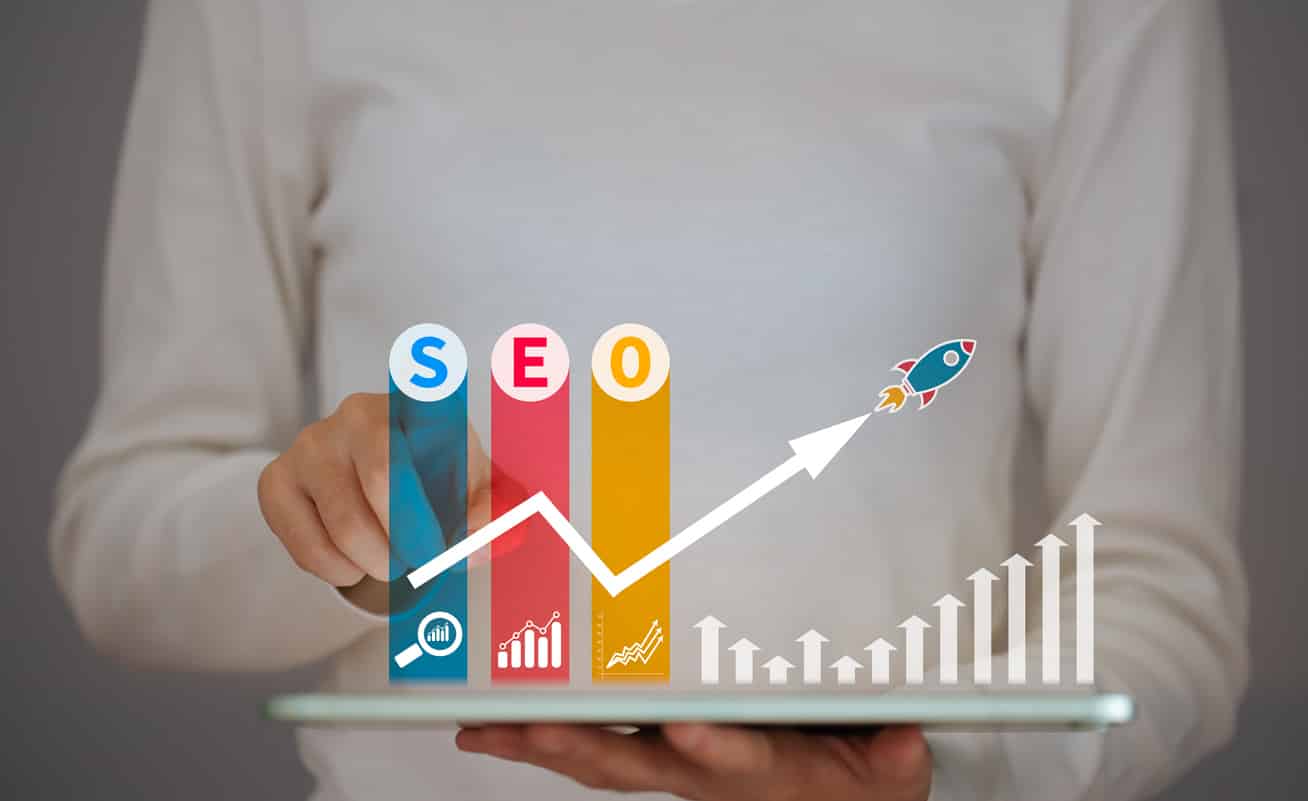 Create great content for your specific audience
In order to increase the traffic to your site, you need to be strategic about the content you create. The content you create should be specific and meet the needs of your target audience. Before you create content, think about which topics your target audience will want to read in order to increase your popularity and help your business become more well-known. Content which is geared towards your target audience will help you to gain a rapport and ensure you become a trusted brad with your audience.
Content is usually either structured into two different types, funny and cool or educational and useful. Choose the correct style of writing based on your business.
Educational and useful content is used more byr businesses trying to inform or help increase their audiences knowledge of something. Whereas funny and cool content is more styled to businesses that directly talk to customers through a more informal tone.
Be strategic and create content in different formats that are up to date, engage more viewers and attract more traffic. People are more engaged by videos about a product or service rather than reading about them. Creating videos that explain your blog's information and posting it on your website and social media profiles will help to increase the amount of web traffic coming to your website. This type of content will also encourage social shares.
Search Engine Optimisation (SEO)
If you have searched the phrase "best way to generate web traffic," there is no doubt that you will have come across the term "Search Engine Optimisation" or "SEO". SEO is a form of organic search engine marketing which helps you to reach optimal positions within a search engine's results pages.
When writing content for a website, you need to incorporate SEO and make sure that each page on your website targets a specific topic. This means that you will need to conduct in-depth relevant keyword research and incorporate those keywords on your page and ensure they are also included within the meta description for each page.
The impact of SEO will increase search volume to your website as it will increase your website's chances of getting to the top of the search engine results page (SERP).
Potential clients and customers will be more likely to click on the first few options on the results page, so incorporating SEO into your pages, articles, and other content on the website will help with organic traffic and help you get to the top spot within the results for your specific targeted keywords. The more targeted and specific the topic, the better each page's chance of getting to the search results' top positions.
It is useful to target both long tail keywords and short tail keywords within your website to ensure your website ranks well on Google.
The incorporation of an SEO strategy will make it easier for Google to crawl through your content and learn the main concept of your business. This will make the process of increasing the visibility of your website much quicker.
Making the content in your website precise and clear in relation to the topic you are writing about, inserting in-depth keywords that relate to the topic in the meta description, image tags, meta title, and URL of your pages, and linking your website's pages internally so that it is easier to crawl, will mean that your web pages will be added to the Google index more quickly.
These links will also give the viewers a better user experience on the website, as they will be able to access related pages quickly and easily.
A great user experience will help your website gain more returning visitors and increase your chances of converting visitors into paying customers or clients. This will, in turn, increase your visibility on Google as the more traffic to your website, the higher your web pages will go up in rankings on the results page, further increasing the amount of traffic to your business website. 
Technical SEO
Google ranks pages based on relevance and authority. If your blog pages are riddled with technical errors, broken links, and slow-loading pages, this will have a massive impact on your authority score, and your site will struggle to rank well. It would help if you also ensured that you have a mobile-friendly web design to increase user experience and reduce your bounce rate.
Google now uses page experience as a ranking factor when indexing pages. It is now more important than ever to ensure your website performance is up to scratch to ensure it ranks well and attracts traffic.
Optimise for speed 
Ensure your site does not take long to load, as visitors aren't going to wait around for your blog to load. If your page doesn't load fast enough, viewers will press the back button and move on to the next Google search results (i.e. your competitor). 
Advertise your site
There are so many ways to advertise your websites, varying from free advertising methods, such as posting links to your blog posts on social media platforms to paid ads that can help promote your website directly to your target audience.
Advertising your website is one of the best ways to generate web traffic and it may stop potential customers from looking at your competitors' websites.
Using advertising tools such as Google Ads and PPC to advertise your business will help increase traffic to your business website. Google Ads and PPC often offer the best results as the ads target people who will be interested and actively search for your products and services your business offers.
The thought of paying for an ad may be off-putting; however, with Google's huge audience filled with different demographics and needs, you are more likely to target your specific audience, or even a new entire audience, and get your ad above your competitions, so that you are seen first.
You can target audiences through PPC and Google Ads by choosing keywords and specific terms or phrases potential customers may be searching for and send them to the content on your site. This will give you a better chance of increasing your conversion rates.
Social media is one of the most utilised platforms that nearly every business nowadays uses to spread brand awareness about their company, so your business may be missing out on new potential customers if it does not utilise social media ads.
Some platforms that businesses use to advertise their products and services are Facebook Ads, LinkedIn Ads, Instagram ads and Twitter ads. All these platforms have similar factors behind their advertisements when it comes to promoting their product and services. All these platforms allow you to place your ads on your target audience's timelines, feeds, and posts. The main benefit is that all these social media platforms allow you to target specific audiences from age, area they live in, gender, and interests etc.
Combining SEO with paid ads will mean that more people will see your advertisements online and gives your pages a better chance of being found by your audience. Paid ads will also help increase your businesses rankings as the more people that click on your ad and go on your website to read your content; the more your rankings will increase.
Share links to your website on social media
Sharing links to your website using social media is one of the most effective and popular strategies that nearly all businesses use today to make their new posts and pages more well-known. There are so many different social networks that you could use for blog promotion, such as Facebook, Instagram, LinkedIn and Twitter. Each of these social networks is used for different reasons and target different audiences. 
Facebook allows users to add text to their status, videos and images and has the tool of tagging and reacting to people's posts. This is beneficial as the mixture of content and video will help potential customers get to know and understand a business. Silent blog videos with captions and subtitles can be useful as they allow followers to view videos without listening.  
LinkedIn is business based. They have increased availability for sharing content, including videos and live broadcasting, to their site, which has shown to be 7 times more reactive. Similar to Facebook, text and silent viewing are also popular and used by many companies to share links and new blog post updates. This is great when providing explainer blog videos. 
Instagram is the most visual of all social networks and is well-known for its quality videos. Users and brands alike have become creative with the platform, often posting videos or links to a new blog that drive traffic back to their website to read the full blog. 
Twitter is a thriving social media network and a great social media platform to promote on if it is a platform used by your target audience. The majority of users are mobile users, so it is useful to promote a business' video content so they can watch and learn about your business on the go. Twitter has multiple options to post content out; these include recording from the app, uploading posts or links to the blog on the website from your device, or "go live" with a Twitter feature called Periscope. If your business is authentic and bases its brand identity on genuine personality, impromptu ad-libbing, and a bit of scrappy creativity, Twitter is the social media platform for your business.
Email marketing
Email marketing can be very effective, and even a moderately successful email blast can significantly increase traffic. Just be careful not to overload people with relentless emails about every single update in your business. A friendly email reminder about a blog post can help you boost your traffic and encourage more customers to view your content. 
There are many Email marketing free tools on the internet that can help your business become more successful. Email marketing tools like 'Mailchimp' can help you design Emails that are right for your business through the use of its many templates. You can also create specific Email lists, allowing you to reach people across channels and reach people in other countries. Content calendars help you to keep organised and create time-specific content to help your business show off your brand in the best way possible. These features will help your business stand out from other business' Emails and give your business a personality that customers will find engaging. This engagement will increase web traffic to your site.
Guest Blogging
Creating a blog post for a reputable site can increase website referral traffic and build your brand awareness. Guest blogging standards have changed radically in the past year, and spamming could result in penalties. 
Guest Blogging works both ways. In addition to posting content to other blogs, it would be useful to invite people in your niche to write articles and blog posts for your own site. They can share and link you to their guest article, driving traffic to your site and converting viewers to leads. Just make sure that you only post high-quality, original content that doesn't spam anyone.
Tracking traffic to your website
Analysing data is an important part of decision-making in a business. Tracking data can help a business decide whether they need to improve or carry on an idea to help the business succeed. Tracking data such as traffic is a big part of this. Measuring data on Google analytics, such as the number of viewers visiting your blog in a set amount of time, will help you look back on the content you posted in that set time and find out if there is any correlation with increases or decreases in viewer rates due to a more popular or unpopular topic. This will help you reflect on your choices and what topics your business will discuss in content that is evidenced to be more popular in the future.
How can Bark Street Digital assist?
In our opinion, the best way to increase web traffic is to have a great website which ranks well on search engines, and use this alongside social media and paid advertising methods. Basically, you need a great digital marketing strategy and plan.
Bark Street Digital has a team of highly experienced IT and digital marketing strategy experts who are willing to help you. We understand that many businesses may need to know the best way to generate web traffic, which is why we are offering advice and support on your upcoming campaigns. If you would like one of our marketing experts to help run and increase your web traffic to your blogs, then get in touch today by calling 01204 263028 or by completing our Contact Us form. 
We have experience in both b2b marketing and b2c marketing. If you would like to find out more about how our social media marketing strategy, our management services that could help improve your brand recognition and lead generation, feel free to get in touch, and we will answer questions you may have.
 You can find out more about the services we offer at Bark Street Digital by checking out Our Services page.
"Bark Street Digital have provided excellent marketing services to my company. The team is extremely knowledgeable and friendly."
Let's Get Started
Ready To Make a Real Change? Let's Work Together!