SEO for accountants: Generate more accountancy leads
The accounting industry is incredibly competitive, with thousands of large and small accountancy firms in each part of the UK. In 2022, most people search the internet to find the right accountancy firm for them. They will view your business website, company reviews, and social media accounts when making the decision on which firm to use.
One of the biggest challenges that accountant business owners face is having their accountancy website and details of their business found online due to the vast amount of accountancy firms that exist. SEO for accountants is one of the best ways to help your potential customers find your website online.
SEO for accountants: What is search engine optimisation (SEO)
SEO is one of the most useful digital marketing strategies used by businesses to get their web pages noticed online. It works by implementing strategies to ensure your website pages reach an optimal position within the search results of Google when someone makes a search query related to your business services.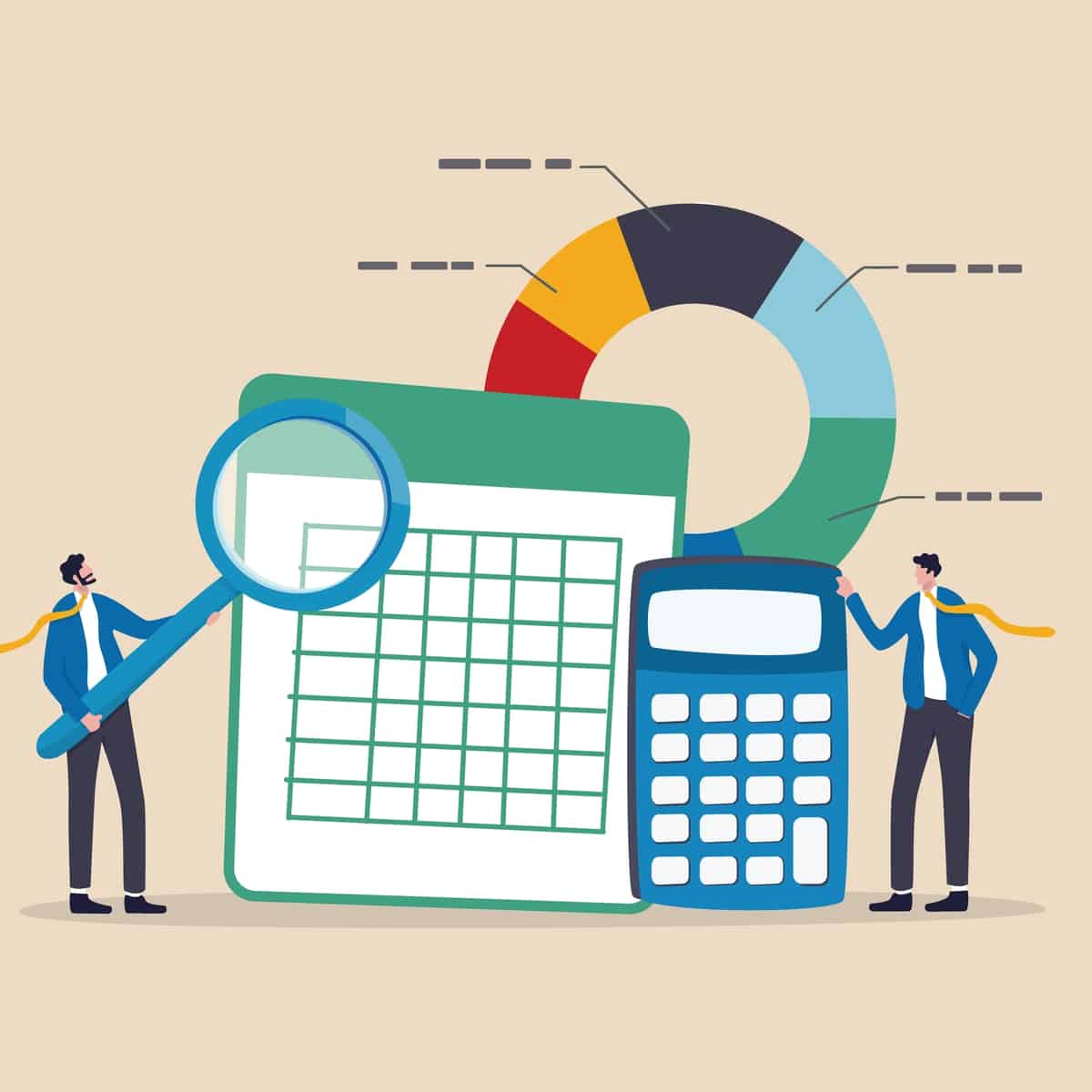 For example, if a potential client were to search the term "accounting services London," thousands of results will be shown to the searcher. The best place for your website to get found within these results is on the first page, preferably within the top three results. Ask yourself, when you search for anything on Google, how often do you view pages that are listed on the second page of the results section? Never? This is why implementing an SEO strategy is so important for your business.
Tips for improving your accountancy firm's SEO
Create a free Google my Business account: Creating a Google my business listing is great for local SEO. This listing will help your accountancy firm appear within the Google maps section when a potential client makes a local search on Google. The key to ensuring your business ranks highly on Google maps is to ensure you add as much information to your Google my Business account, get reviews from clients, and keep your profile updated to include new business hours etc.
Conduct an SEO audit on your website: Many marketing agencies offer free SEO audits on websites to help you determine why your website pages are not ranking highly on search engines, For some there may be broken links, slow loading pages, missing meta tags and website errors. For others, it may just be a case of optimising your written content to ensure it includes specific keywords to target certain phrases.
Research your competition: Review your competitors' websites- what are they doing that you're not? Is their website faster than yours or better optimised for mobile? Are they adding regular content to their website? Which keywords are they ranking well for? When you know what your successful competitors are doing to rank well, you can implement these strategies into your marketing plan and do them better in order to outrank them.
Add regular content to your website: Google loves fresh content. Update your old pages or add new pages in the form of blog posts to ensure Google notices your webpages and views your website as relevant and worthy of ranking on the first page. Your content should be relevant, up to date and informative.
Incorporate specific keywords into your content: When writing content fir your website, you should first do some keyword research to understand exactly what your clients are searching for. There are many tools online that can help you with keyword research – or you can ask us to do it for you. The best keywords to target within your content are the less competitive, highly searched keywords. Longtail keywords are usually less competitive and are becoming more commonly searched due to the rise in voice controlled technology. When you have identified which keywords you would like to target, write your content based on these keywords.
Add SEO plugins, such as Yoast to your website: If your website runs on WordPress, the use of SEO plugins, such as Yoast will help you to rank higher on search engines by providing tips on improving your SEO, such as adding meta descriptions, including keywords in your meta descriptions, adding internal and external links to your content, adding images and adding alt descriptions to images.
Link building: Link building is a very effective method of improving your SEO for accountants. It lets Google know that other websites find your website's content useful. Organic link building, however, can be quite difficult and it can be a slow process. Reach out to others within the accountancy industry, such as a supplier, and ask them to include a link to your website within their content if they are planning on writing anything of relevance to your accountancy firm.
How can Bark Street Digital Assist?
Bark Street Digital offer many types of digital marketing and SEO services to all types of businesses, including accountants and many other financial services businesses. We will work alongside your accountancy firm to help you reach your long term business goals.
We have tons of experience in providing marketing services to all types of businesses, and we especially enjoy working with those who offer services such as accountancy.
The main services we offer include, SEO- both technical and content, social media management, website design, development and management, and setting up and managing PPC paid ad campaigns. We offer a range of fixed retainer packages and alternative payment methods, tailored to suit your business needs. We work with businesses of all shapes and sizes, from large companies, to small start-ups and established SME's.
We understand that when it comes to marketing, one size does not fit all, which is why we offer bespoke packages to suit each business' needs at competitive prices. Have a look at our services page to find out how we can assist.
If you would like some free initial advice on SEO for accountants, or if you require a quote for our services, feel free to contact us using the forms on our website, or contact our Director, Stacey Owens at stacey@barkstreetdigital.co.uk.
Let's Get Started
Ready To Make a Real Change? Let's Work Together!