Digital marketing for technology companies
Find out how we can grow your business
Technology industries are extremely competitive these days, so it is even more important to embrace the digital marketing opportunities available. It is vital now to focus on the benefits of digital development.
If you are looking to acquire and retain more potential customers on digital channels, and you don't know where to start, then you should focus on enhancing your digital presence to grow your business and generate more leads.
What are examples of digital marketing strategies for technology companies?
Any successful marketing of technology products or services requires creating, developing, and implementing the right tech marketing strategy. This means each tech company should tailor and have a bespoke strategy to suit their target audience. It must align with your business objectives and aim to establish measurable goals to ensure the marketing stays on track.
Below are use useful strategies that can be used when implementing digital marketing for technology companies.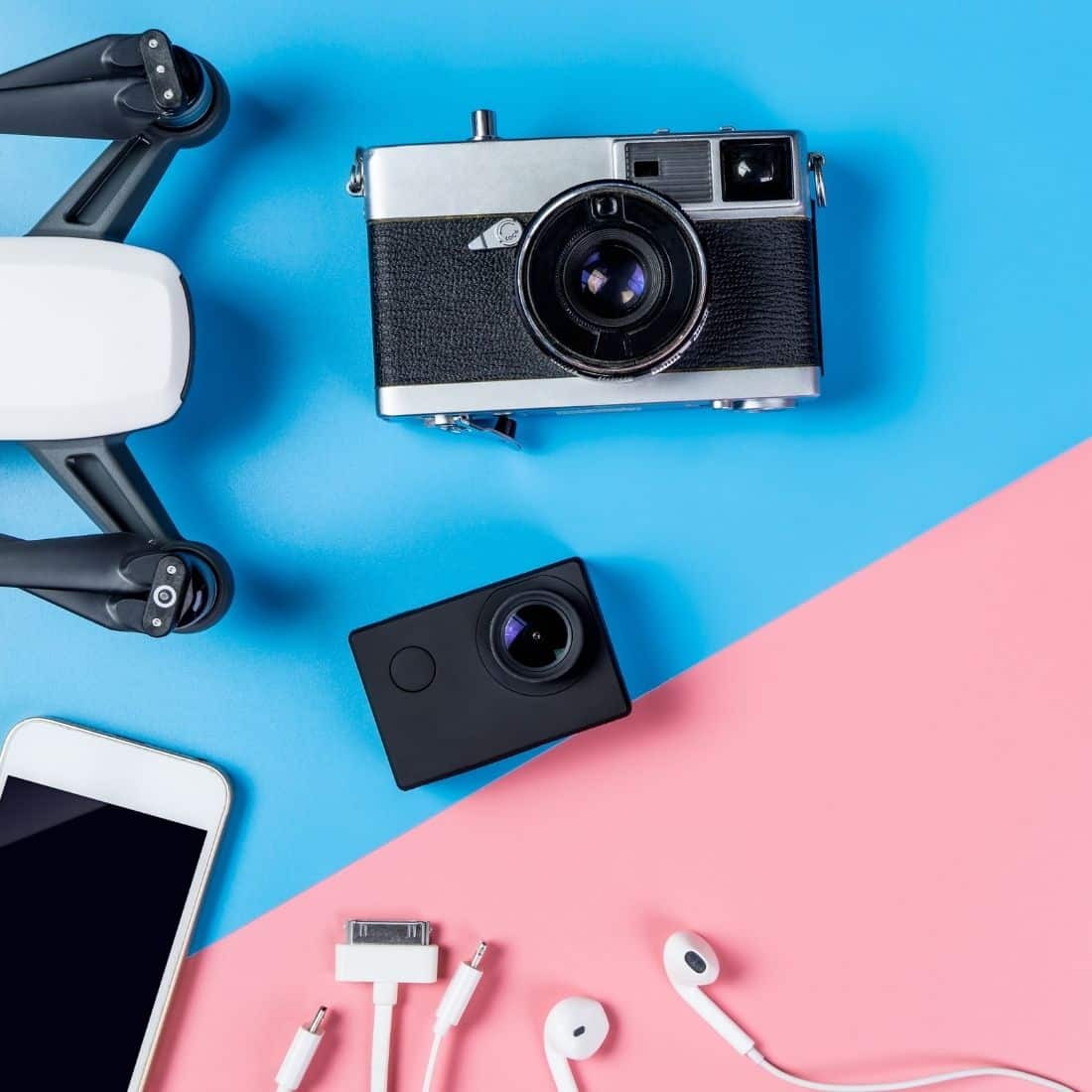 Video marketing
Producing original video content is now a unique marketing tool which is quickly becoming prevalent with technology companies. Short, entertaining, and engaging videos about your products can provide a powerful and emotion-evoking content which might be of value to consumers (such as client testimonials).
Website design
All technology companies need a well-known reputation and originality, and in order to reflect this, they often look for a dynamic website. However, by prioritising usability over appearance, this will convert website visitors into leads which is essential for the user experience. A good user experience aims to create a clear customer journey and navigation of the website via a simple conversion process. Alongside a simple conversion process, a responsive, mobile-friendly, and quick to load site is also great for user satisfaction and search engines.
Search engine optimisation
SEO is the main component to an effective marketing strategy because customers begin their research through search engines. It is a long-term strategy which makes your company more likely to appear in front of ideal customers. Conducting detailed keyword research and optimising pages appeal to search engines and users, so technology companies will appreciate this because it drives relevant traffic to their website along with reducing costs per lead.
Paid Search Advertising (PPC)
PPC can play a vital role in your digital marketing campaign and can be very useful for attracting new customers via search engines. There are PPC experts, who are qualified with Google Ads, available to manage services for various tech companies. Specialists can review or enhance existing campaigns or work with your business to devise and implement new brand strategies to increase the likelihood of conversion.
Content Marketing
Content marketing is an important channel because nearly 50% of buyers view 3-5 pieces of content before making a purchase.
All customers seek reliable sources of information when looking for solutions online. It is imperative to produce content that is unique, educational, and helpful. Blog posts, reports, and case studies are all pieces of content which can serve as an informative marketing tool. Content strategies which utilise statistics also makes your brand stand out and viewed as a trusted source. The aim is to optimise this content to increase visibility along with repurposing email campaigns and social media posts.
More importantly, the content you produce is valuable because it is the face of your brand. Often, many tech products are complex, so it is important to offer relevant information to your audience by breaking it down into more digestible language that is easier to understand.
Email marketing
Email marketing is a cost-effective way to forge strong customer relationships, improve customer retention, and recognise brand loyalty for tech companies. It is a crucial way of contacting your email list of subscribers directly because many of those people have consciously opted in to receive communications. When executed correctly, it can offer an excellent ROI because when you get the right message in front of the right people, it will encourage leads and deliver more receptive leads to your sales team.
Social media
Social media should play a huge part in marketing activities for B2B and B2C tech companies. In fact, 83% of B2B marketers use social media, so it makes it an extremely widely used marketing channel. Social media has become integral into people's lives so building brand awareness, promoting content, and generating leads are all ways you can enhance your presence and credibility online.
Influencer marketing
Technology business leaders, decision makers, and buyers rely now, more than ever, on the shared experiences of those experts in their field when evaluating new technologies to implement. The competition in tech industry is growing fast, so partnering with influencers that decision makers can trust, and respect can set you apart from other competitors. This is an incredible opportunity for companies to build a loyal following and business credibility.
How can Bark Street Digital help with digital marketing for technology companies?
Bark Street Digital provides a team of highly experienced digital marketing experts. We can assist your technology company by implementing digital marketing strategies to help you grow your customer base. We have tons of experience in assisting with digital marketing for technology companies. 
If you have any questions, please get in touch by calling 01204 263028 or by completing our Contact Us form. 
You can find out more about the services we offer at Bark Street Digital by checking out the Our Services page.
Get in Touch
01204 236028
Open Hours
08:30 – 16:30 
Monday- Friday
Our Office
4 Bark Street East
Bolton, BL1 2BQ
What we Do
SEO
Web design
Social media management
WordPress management
Find out how we can grow your business