Digital Marketing for B2B Companies
How B2B Companies Can Use Digital Marketing To Beat Their Competition
Over the years, the digital world has changed the way in which we communicate with other companies. This change includes how you can successfully market your products and services to other businesses. Technology is advancing faster than ever before; which is why it is key to having a fluid approach with your digital marketing strategies. You have to be ready and adapt to upcoming changes in the digital world to meet your audience's expectations.
Digital marketing for B2B companies is becoming increasingly competitive. There are specific digital marketing strategies that every company should use in their digital marketing plan.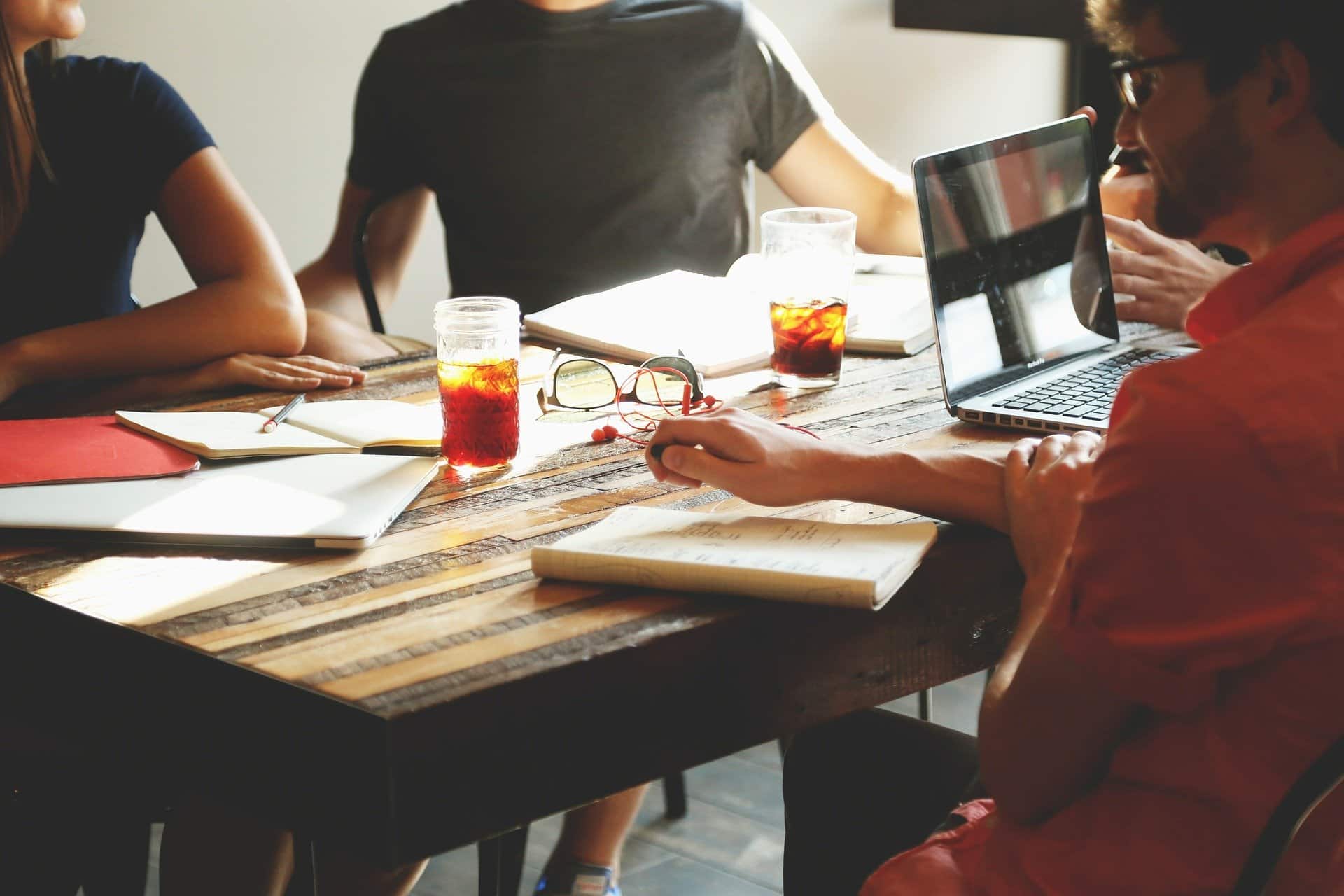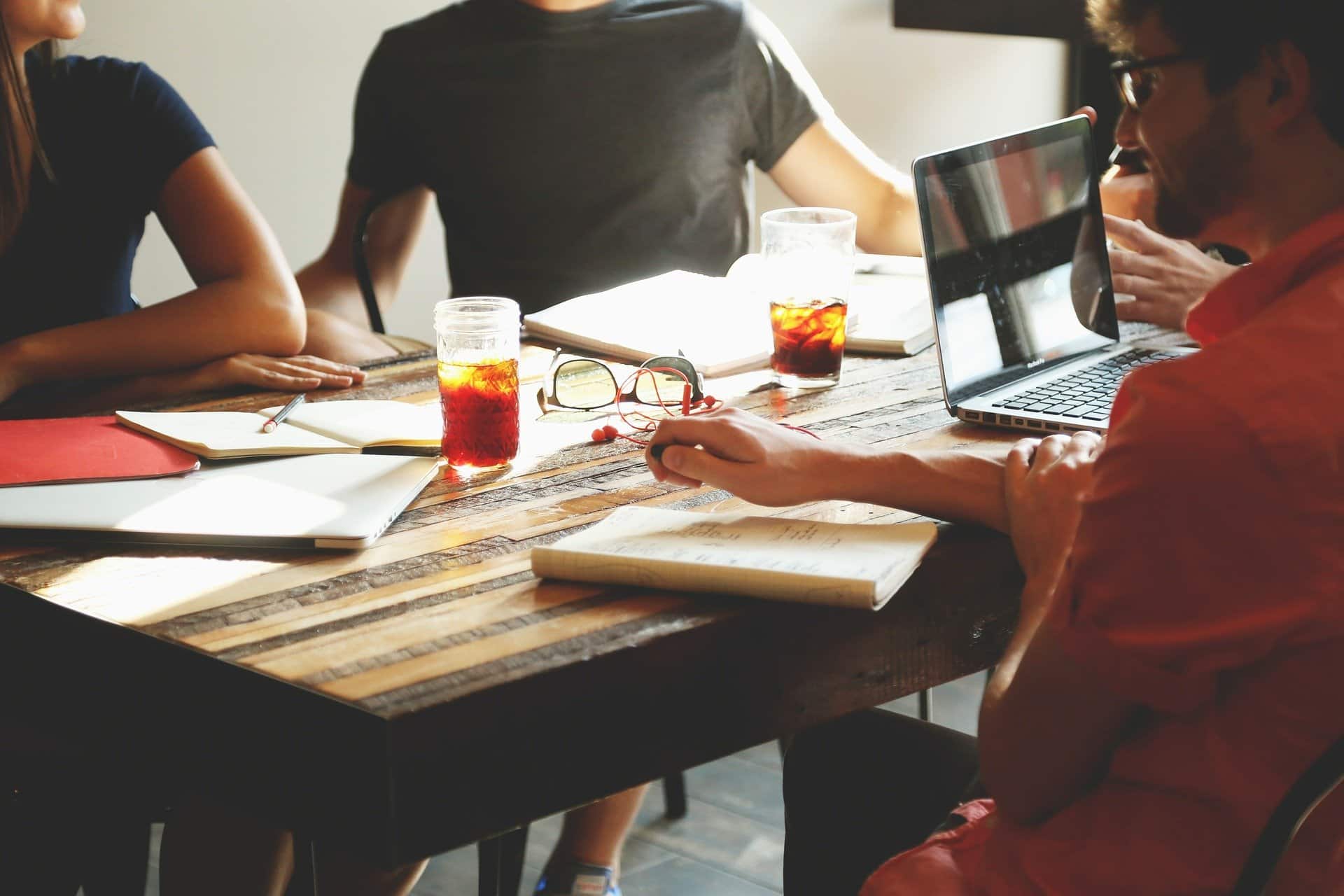 Here are some strategies you will need to adapt if you wish to be successful and keep up with your competition:
Websites
Creating a website now is, by no means, a revolutionary idea today . Every business should have a website to compliment their company . Building a website for your company should be one of the first things you do when setting up your business. As trends are continually evolving, website optimisation is crucial. Just like you have to keep up to date on new technology developments, the same should apply to changing and updating your website with recent trends, whilst also showcasing your expertise and proving solutions to potential customers.
Your website should be an industry resource for potential businesses to look at to help them make a decision. To engage more potential clients, your website should include:
Informative landing pages and content specifically designed for your target audience.
Have analytical tools so you can collect data such as click rates, bounce rates, and conversion rates
Be mobile responsive so potential customers can access your website easily on the go
Have calls-to-action, contact forms and up-to-date testimonials
Feature all social media pages
All your information should be displayed on your website for potential B2B customers to see and to help answer any questions they may have about your business. This information will help increase your leads and will also help you to overcome your competition.
SEO 
Without SEO, you will struggle to get many new visitors to your site.
SEO is a long term strategy which helps visitors find your website on search engines. The main aim for an SEO strategy is to get as high up as possible within the search engine results section for keywords and phrases relevant to your business and services you offer.
An effective SEO strategy involves finding the best keywords and phrases that link to your business and incorporating them into your content on your website to increase traffic to your website, in turn, increasing the amount of leads you receive.
B2B SEO allows your website's pages to obtain the top positions within the organic search results sections on search engines for specific words. Most people do not go past the first page of results on the 'search engine results page' (SERP), so it is for this reason that you should utilise SEO techniques, to give your B2B business' website a chance to be seen and clicked on to serve B2B customer's enquiries.
B2B Content Marketing
When it comes to digital marketing for B2B companies, content is extremely important. Any type of content on any of your business website is essential for showcasing your business, so it should represent your brand identity well. Your content is what potential B2B customers judge your business on. Your content models a picture of how your business is represented in potential B2B buyer's and client's minds.
Content can include anything on your website, such as images, written content, or videos. It can also include social media posts and white paper content.
There are different types of content, which do not just impact viewers' perceptions, but also rankings and your position on the 'search engine results page' (SERP). Incorporating SEO in all types of content on your website is essential for generating traffic.
Content marketing of services pages, blog posts, articles, email marketing, is crucial to keeping potential B2B customers engaged in the services you provide. Being consistent with posts on your sites will keep your audience interested and allow them to view your business as a thought leader. Strong content will lure potential B2B customers back to your sites, which will help customers gain trust in your content, thus, increasing your leads generated.
Social Media
Social Media platforms are essential in digital marketing for B2B companies. These platforms are some of the main places which businesses are using to advertise their products and services. Social media can be describes as an accelerator for spreading your business awareness, as well as sharing your expertise and information with potential clients. Social media marketing is a vital part of any successful B2B digital marketing strategy if done correctly.
Social media has many uses when it comes to promoting a B2B business. Cross—promoting material from your website, blogs, articles, and social media can increase traffic and rankings highly online. Posting great content on your platforms will mean that viewers are likely to interact with your business, as they can like, comment, and share your posts.
Pay -Per-Click (PPC)
Pay-Per-Click campaigns are an excellent option, if you have a bigger budget. PPC allows you to promote your B2B business to your target audience directly. PPC alongside segmentation can allow you to reach multiple audiences and can be an effective tool to drive lead generations and raise brand awareness.
In many cases, you pay for ad clicks that take users directly to your sites, but on other platforms, such as social media, you can pay for other actions such as video views, impressions, on-site engagement.
These actions will increase your business' brand awareness, generate leads and drive conversion rates.
It is important to note that PPC should be used as a short term strategy, generating quick results. PPC can be expensive if used long-term and does not provide the same long term results which can be achieved through SEO.
Do We Offer Digital Marketing Services For B2B Companies?
Bark Street Digital offer many types of digital marketing services for all kinds of businesses. We specialise in providing digital marketing services for B2B companies. The primary services we offer include, SEO- local, technical and content, social media management, website design, development and management, and setting up and managing PPC paid ad campaigns.
We offer a range of fixed retainer packages and alternative payment methods, tailored to suit your business needs. We worked with businesses of all shapes and sizes, from large companies to small start-ups and established SME's.
Why Choose Bark Street Digital?
Bark Street Digital are an experienced digital marketing company with expertise in all aspects of digital marketing. If you are searching for digital marketing services for B2B businesses, look no further, we can assist!
Our current clients benefit from increased profitability because of their improved online visibility, thanks to our assistance in technical and content SEO services. We have also helped improve our clients' online visibility by providing services, such as web design and social media management and assistance with PPC campaigns.
We understand that one size does not fit all when it comes to marketing, which is why we offer bespoke packages to suit each business' needs at competitive prices. Please have a look at our services page to find out how we can assist your marketing efforts.
If you would like some free initial advice on your B2B business marketing strategy, or if you require a quote for our services, please contact us using the forms on our website, or contact our Director, Stacey Owens stacey@barkstreetdigital.co.uk.
Let's Get Started
Ready To Make a Real Change? Let's Work Together!