Digital Marketing for Startups: Where to Begin?
Digital marketing for startups
A startup is a company at seed stage, usually consisting of 1-3 founders that look to penetrate a market by selling a product or service. Startups are unique compared to entrepreneurship alone because the focus is on growth and innovation, and the goal is to have large numbers of employees and investment down the line. A true startup looks to build on ideas quickly and create a footing into their industry.
The startup stage can be a very volatile one because every penny is spent to help the business grow. This article is going to be an outline on how you can distribute your digital marketing budget in order to get the greatest return on investment.
As a startup, digital marketing should be one of your main focuses. Digital marketing can be one of the most influential ways to organically build brand awareness and gain attention from potential customers. So, it's time to start honing in on your digital marketing strategy.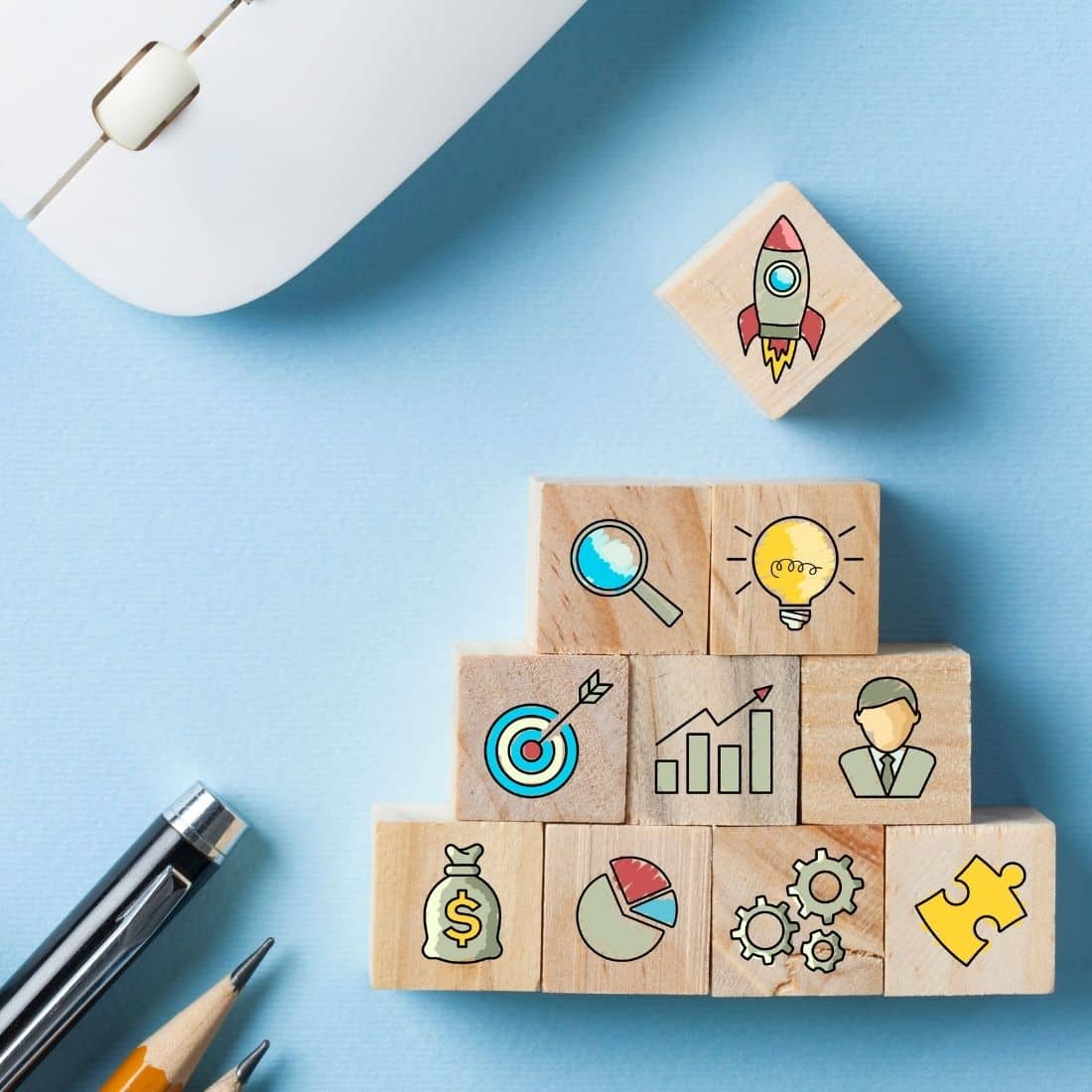 Get yourself a website
Digital marketing is all about finding yourself a corner of the internet and making it a home for people to see what it is that you do. This is why the first step to your digital marketing plan should be to build a website for your startup company. A website that is fuelled by SEO content can help to bring your webpage higher up on search engine results pages like Google.
The more traffic to your website, the more chance of generating leads. The more leads you get, the more income flowing in to your startup and the greater growth your business can have.
A website should be the representative home for your brand. Our team are SEO specialists with experience in web design so, if you need help building your digital online home that has effective SEO content, then contact Bark Street Digital today.
Email Marketing
Another strategy that you should start to look into investing in as a startup is an email marketing campaign. Building an email list from even before you launch your startup can be a key to building a community for your company. Your audience must voluntarily sign up for your mailing list, this means the content that you create for your mailing list will most likely have high levels of engagement. You'll no longer have to create content that goes to waste.
An email list allows you to directly contact customers about special deals, important information, and regular updates as your business grows. You want to treat this list almost like a group of VIPs- look at how you can provide extra value which will incentivise other people to also join your email list.
If you have no idea how to start an email list, look into platforms like Mailchimp or Substack. These are two of the leading email marketing platforms that provide you with a comprehensive breakdown on how to start your email list today, for free!
Social Networks
Now, social media marketing is probably the first place that people actually start when it comes to digital marketing. It's free, easy and everyone is on it so it's a no brainer. However, social networks have a lot more marketing power behind them, especially when it comes to you reaching your target audience with your business message.
One way to level up your social media marketing is through the use of paid advertisements. As of January 2021, it was confirmed that there are over 3 billion social media users online- that's a lot of eyes. Paid social media ads are a way for you to promote your startup for relatively cheap considering the level of precision you can advertise with. Unlike traditional advertising, paid social media ads can be modified to reach a specific group of people based on:
–         Location
–         Interest
–         Age
–         Recent searches
You can literally advertise to people that have previously searched for your business name or service! This type of content marketing used alongside the previously mentioned strategies can give you a much higher return on your investment.
Social Media ads are easy to access and create yourself, you don't need an expert to do the job for you (although some guidance would be advised). Platforms like Facebook and Google provide you with the option to start posting ads today. You can create an ad funnel that has high engagement, converts leads and can even encourage repurchasing after someone bought your product or service.
Furthermore, if a lead clicks onto your website but did not follow through all the way to checkout, you can create retargeting ad campaigns that look to grab their attention again and hopefully end with them purchasing your product or service.
Don't forget to take the time to test what works and what does not. We live in a time where thousands of adverts are thrown in front of us on the daily, people are becoming desensitised to them so it's important to take the time to test different forms and advertising to see what your audience actually resonate with. It's the attention to detail that results in your investment becoming worth while.
How can Bark Street Digital Assist with Digital Marketing for Startups?
If you haven't noticed by now, digital marketing for startups is vital. At this stage where your business is focused on growing and building a strong customer base quickly, you need to build brand awareness and attention. Having a digital home like a website is a good place to start. As mentioned, our team can help you to create SEO based content for your website that will leave your audience with real value.
Once you have a place to call home [online], we recommend you start to build your email list. Utilise that direct contact with your audience to turn them into a community that you can provide value for but can also provide value back to you with their attention.
Lastly, start to engage with your social network. Use platforms like Facebook, Instagram and LinkedIn. Don't just use the platform to post nice things, utilise their paid ad features to reach a wider audience for a very good price.
Start to see your digital marketing as important and growing your team, I promise you won't regret it. 
Bark Street Digital provides a team of highly experienced SEO experts. We can assist your businesses by suggesting and implementing ways to improve local SEO so that Google can rank your webpages higher.
If you have any questions, please get in touch by calling 01204 263028 or by completing our Contact Us form.
You can find out more about the services we offer at Bark Street Digital by checking out the Our Services page.
Let's Get Started
Ready To Make a Real Change? Let's Work Together!