Digital Marketing for Insurance Brokers 
Find out how we can grow your business
In order for insurance brokers to succeed, it is essential to have a good online presence. Having a solid digital presence means that more potential clients are likely to come across your services, ultimately increasing your profits. 
Our team at Bark Street Digital possess significant experience in creating bespoke online marketing campaigns for our clients, including insurance brokers. We work with clients across a range of industries, and we understand what people search for when looking for insurance agencies and ways of increasing traffic to your website.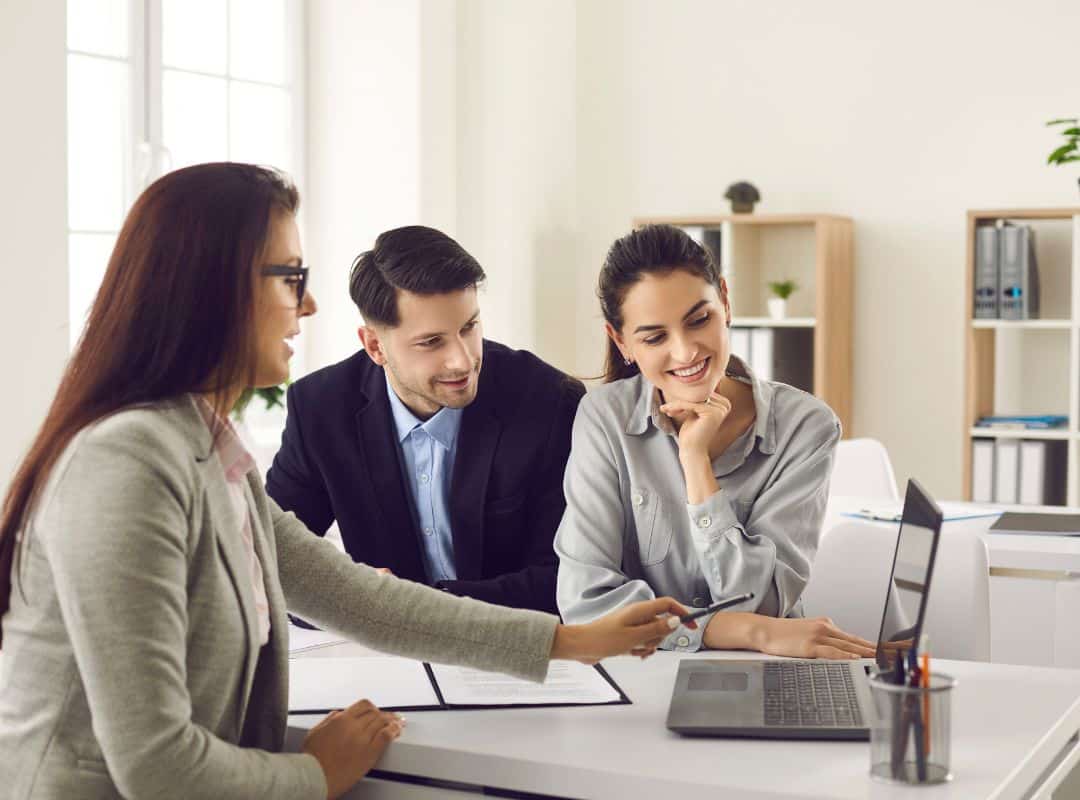 Why do Insurance Brokers need digital marketing?
Insurance brokers need digital marketing for many reasons, as it allows them to adapt to the changing landscape of consumer behaviour, enhance their visibility, and effectively reach and engage with their target audience. 
The majority of consumers research and shop for insurance products online. Having a strong digital presence ensures that insurance brokers are easily found by potential clients during their search process. Digital marketing enables insurance brokers to reach a broader and more diverse audience beyond their local market. This is particularly important for brokers looking to expand their client base.
Through digital channels such as social media, email, and blogs, insurance brokers can engage with their audience in real time. This engagement helps build relationships, trust, and brand loyalty. Digital marketing provides a platform for insurance brokers to educate clients about the complexities of insurance, explain policy options, and share valuable information. Content marketing, such as blog posts and educational videos, can be powerful tools for this purpose. A website and online presence provide clients with access to information and services at any time, increasing convenience and accessibility. 
Digital marketing tools provide analytics and insights that allow insurance brokers to track the performance of their campaigns. This data can be used to make informed decisions, optimise strategies, and allocate resources effectively.
Additionally, compared to traditional marketing channels, digital marketing can be more cost-effective.
Our digital marketing services
Website design
A company's website is the centre of its digital marketing presence and is often the first impression clients will have of your brokerage. We've been instrumental in elevating numerous businesses by meticulously designing and developing their online platforms. Each website we craft is seamlessly integrated with SEO strategies, ensuring optimal visibility and a great user experience.
Content Marketing:
Our suite of content marketing services includes compelling blog posts, insightful articles, and tailored content for website service pages. Beyond websites, well-curated content serves as a versatile asset, enriching your entire marketing mix, from websites to email marketing campaigns.
Search Engine Optimisation (SEO):
Our team can optimise your website for search engines to increase visibility in search results. This involves using relevant keywords, creating quality content, and obtaining backlinks. Local SEO is crucial for insurance brokers, as many clients search for services in their local area.
Social Media Marketing:
With consistent, engaging social media posts and curated content, we ensure your brand resonates with audiences everywhere. We use social media platforms like LinkedIn, Facebook, and Twitter to connect with potential clients and other professionals in your industry.
Email Marketing:
We can build an email list of potential clients and regularly send out newsletters or updates, using personalised and targeted email campaigns to nurture leads and stay top-of-mind.
Paid Advertising:
Through strategic ad placements, we ensure that your business captures the attention of potential customers right when they're actively searching for your products or services. With precise targeting and data-driven insights, our PPC advertising campaigns deliver tangible results, ensuring every pound spent brings value to your business.
The benefits of digital marketing for insurance brokers
Insurance digital marketing strategies provide significant advantages to brokers by enhancing their online presence, increasing brand awareness and facilitating more effective customer engagement. It enables brokers to reach a broader audience, ensuring that their services are visible to potential clients actively searching online. 
Furthermore, digital marketing supports lead generation through strategies like content marketing, social media promotion, and pay-per-click advertising. Customer engagement is fostered through social media interaction, email campaigns, and educational content, strengthening client relationships over time.
Cost-effectiveness is another key benefit, as digital channels often provide a more budget-friendly alternative to traditional marketing methods. 
Why choose Bark Street Digital?
At Bark Street Digital, we have vast experience working alongside many different types of businesses to increase their visibility online and generate more website traffic.
Our team is well-equipped to provide expert digital marketing for insurance brokers, and we are confident that we can assist with any marketing queries you may have.
Some of the digital marketing services we offer include keyword research, full SEO audits, SEO content writing, website design and development, social media management and marketing strategies.
We are able to provide bespoke packages to suit the individual needs of each business we work with. Therefore, you can rest assured that we are fully committed to improving your outreach in the insurance industry.
For more information on how we can assist your business, please contact us via the online contact form or email our Director at stacey@barkstreetdigital.co.uk.
Get in Touch
01204 236028
Open Hours
08:30 – 16:30 
Monday- Friday
Our Office
4 Bark Street East
Bolton, BL1 2BQ
What we Do
SEO
Web design
Social media management
WordPress management
Find out how we can grow your business