The Relationship Between SEO and Content Marketing
If you are a business seeking to promote your products or services online, you are probably aware that having an effective SEO campaign, as well as a great content marketing strategy are essential for increasing the visibility of your website.
Search Engine Optimisation (SEO) is a process used to increase the amount of traffic to your website. It will also ensure that the right people (your target audience) are visiting your website. It is a method used for placing your web pages in an optimal position within search engine results, to generate organic traffic to your website.
Content marketing is a method used for promoting your website or business through use of written content, such as blog posts or articles. Content can also include multimedia, such as promotional videos or images. Content marketing can take place on different platforms, such as on social media, within the service pages on your website, or on the blog posts section of your website.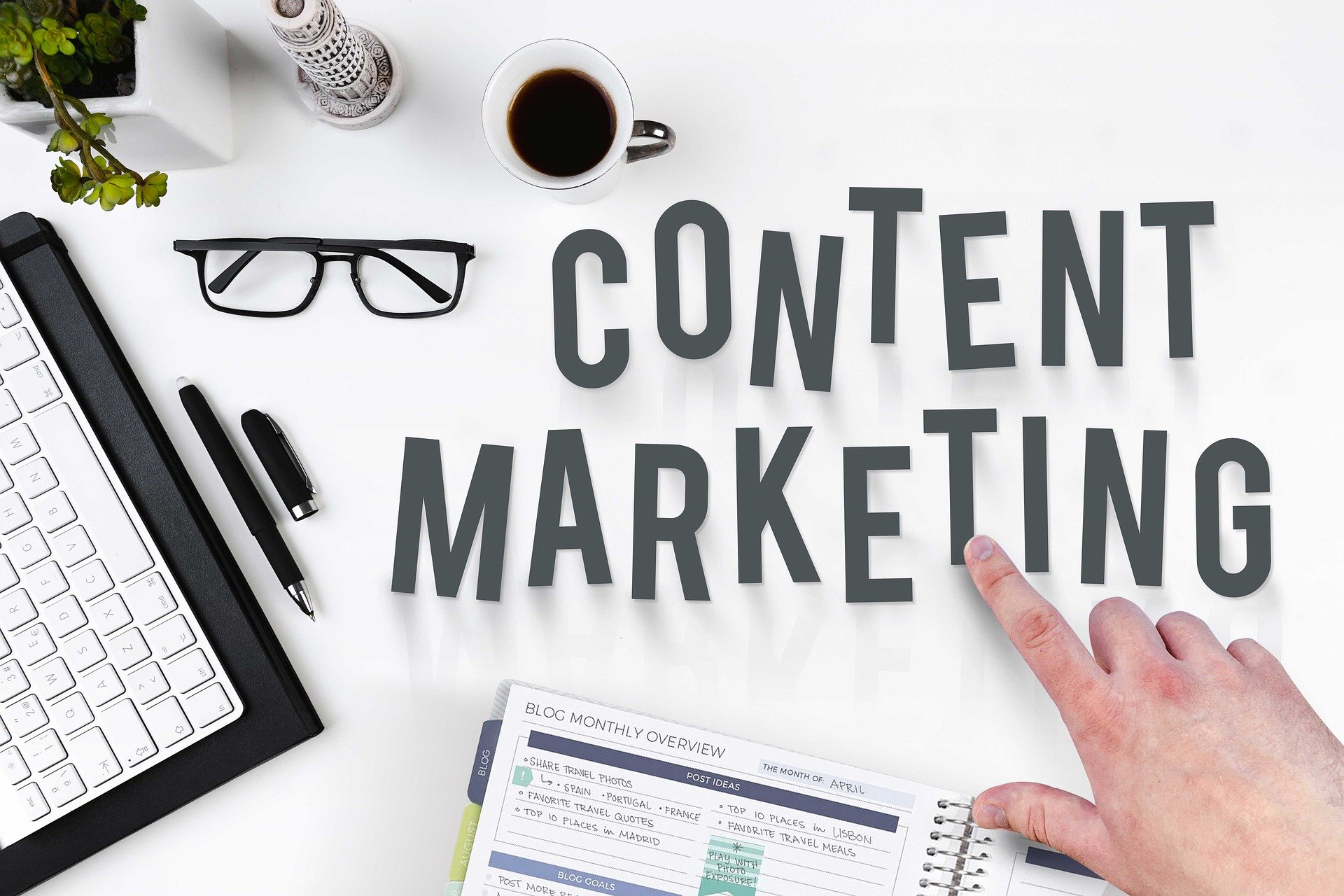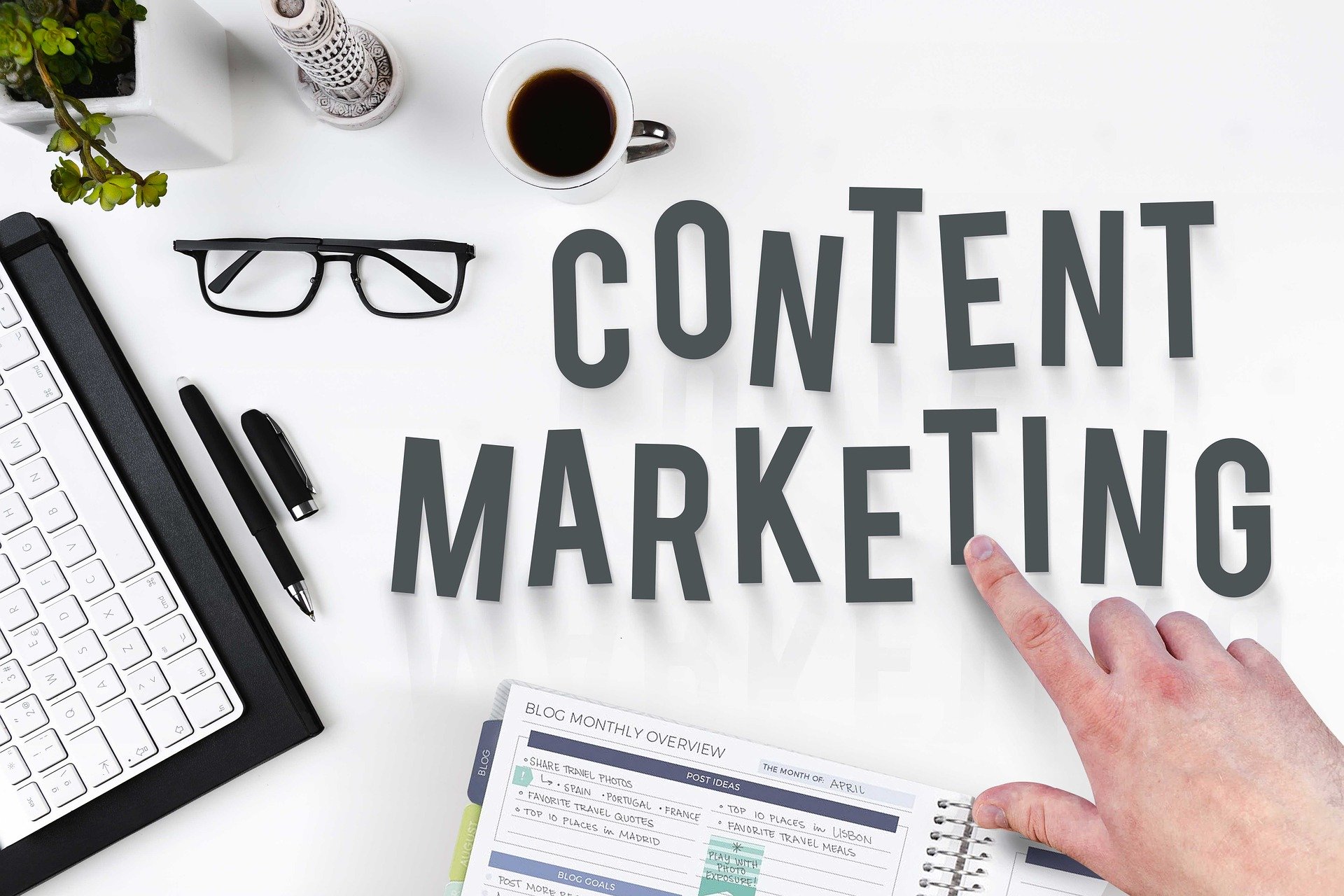 Many business owners view content marketing and SEO as two completely separate components to a digital marketing strategy. This issue with this is that they will often choose one method over the other, and time and time again, we see businesses opting to focus solely on content marketing, with no regard for search engine optimization. This will often prove problematic as, although the quality of the content posted may be great, it may not be visible to a large amount of people.
So, What is the Relationship Between SEO and Content Marketing?
The relationship between SEO and content marketing is simple. SEO and content marketing are interlinked. One cannot work effectively without the other. Your content may not show up in a great position within search ranks without SEO, and your SEO strategy will be ineffective without content.
SEO requires content – There are many different components to search engine optimisation. Technical SEO involves making sure that your website is functioning properly. Google will analyse the quality of your website when ranking your pages, which is why it is important to audit your website regularly and fix any issues on your website to give your pages a better opportunity to rank well.
Content is also a crucial element for SEO. Google will also look at the content on your website when ranking your pages. Websites with more content often take preferential positions within search engine results as they will be seen as more relevant by the search engine. Posting regular content on your website, and keeping your service pages updated regularly will help to improve your visibility.
Content requires SEO – All content on your website should be optimised for search engines to give your pages a better chance to be found by your target audience.
Your content marketing campaign may involve posting content on social media. This is great for attracting some of your audience, however, statistics show that the majority of people will use a search engine, such as Google, as the first step in their search for a product or service. If the content on your web pages are not easily found within search engine results pages, you may be missing out on a substantial amount of business.
How Do I Incorporate SEO into my Content?
Keyword Research – Keyword researching should be the first step taken when optimising your written content. Free marketing tools, such as Google Ad Words may help you to find relevant keywords to target within your written content. Targeting specific keywords will help Google understand your website better and will make it easier for your pages to rank highly for certain search terms.
Technical SEO on content pages – Technical aspects on your pages have an impact on search engine rankings. Ensure you have the correct title tags, include meta descriptions, and ensure there are no broken links within your web pages.
Link Building – Internal and external links will also help Google to understand your website better. You should always try to include internal links within the content of your pages to help connect relevant content to each other. You should also try to include external links to other relevant websites where possible.
User Experience – User experience affects bounce rates, which also have an impact on SEO. A user will not spend a great amount of time on your website if pages are slow loading or not easy to look at. You should ensure that all multimedia is optimised for use on a website and remove anything that is slowing your website down. You should also pay close attention to colours used on your website as well as font types and sizes.
You should always try to keep in mind that you are writing for human, not for robots. Although SEO is important, your target audience needs to enjoy your content to keep them returning, or to convert them into paying customers.
How Can Bark Street Digital Assist?
Bark Street Digital can assist your business in achieving its internet marketing goals by providing content writing service which includes SEO in all content. If your business has not set up a website, we can also include SEO content within our website creation packages. Our Director, Stacey Owens, can be contacted via email at stacey@barkstreetdigital.co.uk or via telephone on 01204 263028.
Let's Get Started
Ready To Make a Real Change? Let's Work Together!