The Benefits of ROI Driven Digital Marketing
ROI Driven Digital Marketing
Whether you are a big corporate business or a 'mom and pop' shop finally deciding to make an online presence for yourselves, we all want to see some return on the investments we put into our business, especially from the marketing strategies used.
In a day and age where thousands of pounds are being spent on digital marketing "hacks" and strategies to help you cut through the noise, the only question that matters at the end of the quarter is 'How much of that money is being well spent?'
Shifting to an ROI driven strategy can be the key to bringing both your business and customers the most value. Everybody wins!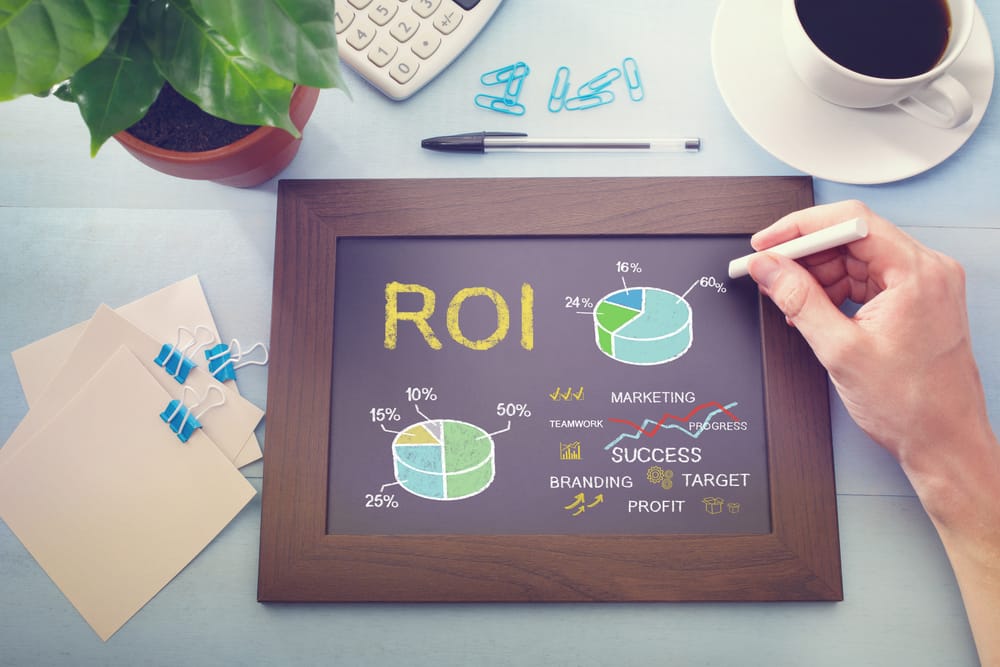 What makes an effective ROI driven digital marketing campaign?
I'd be lying if I said there was a cookie cutter answer to determining what makes a marketing approach successful, although, there are some standard questions you need to ask yourself before creating that campaign. Each business has a completely different, individual aim when it comes to their marketing so, a successful digital marketing campaign is determined solely by what it is that you want to achieve.
The first key step to improving your return on income (ROI) is by identifying your long-term and short-term goals, but also shaping your goals so that they can be measured. Your ROI is based around data and numbers, having measurable key performance indicators allow you to identify whether that money you are spending on marketing is effective. Some key things to measure are;
Lead conversion
Time period in which campaign will run
Attention 
Who are your target audience?
Effective digital marketing is all about gaining the attention of your potential customers and getting them to do something- that could be buying your products or service, subscribing to an email list, and so on. A way to easily increase your ROI is, simply, by making sure the right eyes are seeing what you are marketing. Identifying your target audience will change factors in your campaign such as;
Content type – will you use video, photography, blogs or social media?
Targeted platform – you may wish to focus on improving your SEO and CTA's on your website instead of using social media platforms.
Targeted location – will you choose to focus on local areas? 
All these elements, as well as many others, not only affect the success of the marketing campaign, but also the cost to produce the same. Focusing on the details of these decisions ultimately lead to effective growth in brand awareness whilst keeping the focus on effective budget allocation.
ROI driven digital marketing: Plan, research then execute
One thing to remember when it comes to planning your strategies is that, without research of what is working, you are basically throwing your money into the fire and hoping it doesn't burn. Spend time doing your due diligence and research what is successfully achieving similar goals to yours. Keep up to date with the latest news around your industry, the audience and the platforms you intend to use because all these contribute to the success of your campaign.
If playing it safe isn't the only way you want to use your investments, then there is always the opportunity to research through testing what works. Some of the best investments you can make is in experimenting with new concepts and ideas that innovate the way you market to your audience.
Allocate budget to experimenting with new platforms, new styles of content and so on- use your expertise to try a 'high risk, high reward approach at times too! A great return on your investment doesn't always have to be financial gain, increase in knowledge is just as valuable at times.
Final thoughts
Nothing is more pointless than putting in time and money into a marketing strategy that isn't reaping back any reward. Leaning into the individuality of your business goals allows you to find the goals that are most important to you. When you have the right goals, your investment has a purpose to achieve.
Remember, the digital landscape is always changing, so research and plan in line with your goals but give yourself room to experiment with what works so that you can innovate and perfect what works for you!
How Bark Street Digital can help you
Bark Street Digital provides a team of highly experienced digital marketing strategy experts who are willing to help you. We understand the difficulty of setting up and keeping track of an ROI driven digital marketing campaign, which is why our marketing methods can help you. If you would like one of our marketing experts to run your multi channel digital marketing campaign, then get in touch today by calling 01204 263028 or by completing our Contact Us form. 
You can find out more about the services we offer at Bark Street Digital by checking out Our Services page.
Let's Get Started
Ready To Make a Real Change? Let's Work Together!