5 Reasons You Need a Website Content Writer
Find out how we can grow your business
When developing your digital marketing strategy, the utilisation of a website content writer can be very effective. By investing in their skills, you will be investing in your business. Although a content writer will provide many benefits, some of the key advantages of using a website content writer are highlighted below.
1) To incorporate search engine optimisation (SEO) methods 
Search Engine Optimisation is achieved by a number of different methods. Through use of these methods, you can increase your webpage's ranking on search engines. This ranking increase will bring with it many benefits.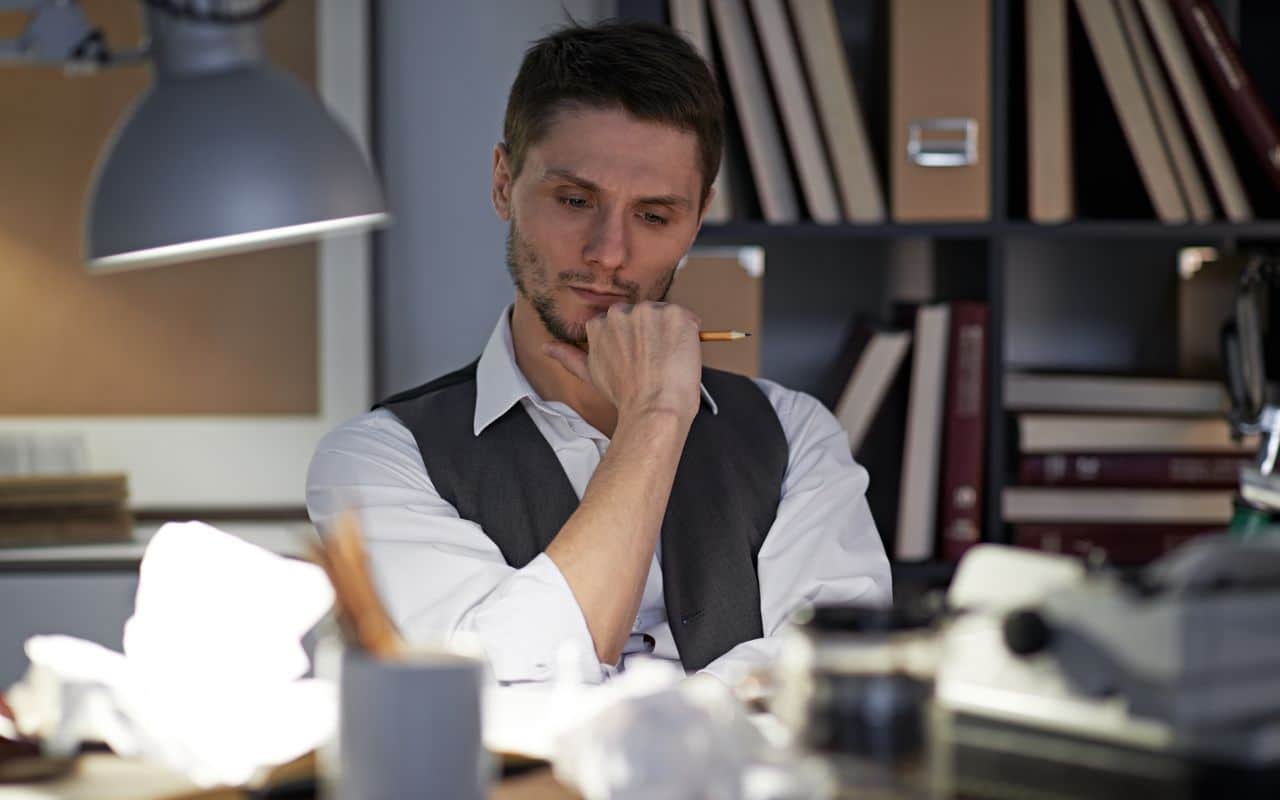 Enlisting a website content writer to work on content creation will mean you will have an expert in SEO at your fingertips. The experts at Bark Street Digital are knowledgeable on a range of SEO methods and as a result, can be relied upon to improve your search engine ranking.
2) To ensure that your website content is SEO friendly
Individuals may question the necessity of a website content writer and choose to produce it themselves to cut costs.
However, experienced content writers are trained on how to produce excellent SEO content. Without this practice and training, and without the expertise to advise on relevant keywords, the SEO website copywriting could be much less effective.
Therefore, it is highly recommended that you employ an expert content writer. At Bark Street Digital, we use our experience and specialised tools to ensure that our content includes the relevant SEO information, thus improving your ranking. Moreover, our writers produce content for a range of companies. This means that we have broad experience. Nevertheless, if we are ever in doubt, we will contact you to ensure that the information we are including is suitable.
3) To reduce stress and workload
We understand the stress and workload involved in running a business. By recruiting a website content writer to handle SEO content and social media, your workload will be reduced, leaving you with more time to work on the progression of the company itself.
In order to produce SEO friendly content, there are quite a few steps involved. Firstly, the writer must conduct keyword research. Then, to ensure that the article is informative and correct, content topic research must occur. Finally, the article must be written. Writing time can often vary depending in the length and complexity of the content requirred. Overall, the process can be quite extensive. A content writer is able to do this efficiently, as a result of their experience. Whereas, if your work is not specialised in this area, you may spend unnecessary time doing so.
Alongside website content creation for webpages, the time which is required for social media management should not be underestimated.
The skills a content writer uses to write articles and blog posts can be adapted to create concise captions on regular posts, thus saving you time. In recent years, social media has began to dominate the digital marketing industry, so it is vital to capitalise upon this. The experts at Bark Street Digital can work on your posts as well as setting up the social media pages in the first place and monitoring online chats.
4) To improve user experience on the webpage
A downfall of many businesses is an ineffective website. In the modern world, if a customer sees a badly built and uninformative website, they will be immediately averted away from the product.
Through use of digital marketing and user experience techniques, this can be avoided. Different types of content can be produced by content writing experts. This can include blog posts, press releases, articles, and service pages. Using a variety of content will ensure that your website is unique and interesting.
At Bark Street Digital, our marketing experts can work on building a generally better webpage for our clients. This may include the development of home pages, blog posts and landing pages.
5) To increase the success of your business
By implementing SEO methods into your digital marketing strategy, it is very likely that you will increase the success of your business. This can often be a difficult task to do alone.
A website content writers work will move your webpage up in search engine rankings. This will attract more 'clicks' and more people will see your product or service. The content written by a website content writer will be done so in a way that converts website visitors into paying customers.
In turn, this will encourage more purchases to be made and bring in a higher revenue for you. Furthermore, by attracting more organic traffic to your webpage, you may not feel the need to spend large amounts on paid advertisements. Therefore, your outgoings will be reduced.
This is why it is an excellent investment to hire a website content writer, as you will make a return on the costs of this work in the success of your company as a whole.
Why Choose Bark Street Digital?
Our professional website content writing services can be trusted to create high quality content thus boosting the success of your business.
Our experienced marketing and SEO experts  are able to facilitate methods which drive organic traffic to your site and increase awareness of your brand.
Our wide client portfolio and testimonials demonstrate our ability to achieve great results for a range of clients. In order to deliver these results for each individual, we are able to design a package which would complement your product or service best. We begin this process by conducting an audit which directs us to the areas where your website requires attention.
To get in touch with a web content writer and find out more about a suitable digital marketing strategy for your business, please contact us on 01204 263028.
Get in Touch
01204 236028
Open Hours
08:30 – 16:30 
Monday- Friday
Our Office
4 Bark Street East
Bolton, BL1 2BQ
What we Do
SEO
Web design
Social media management
WordPress management
Find out how we can grow your business