Free Event: Business Development Workshop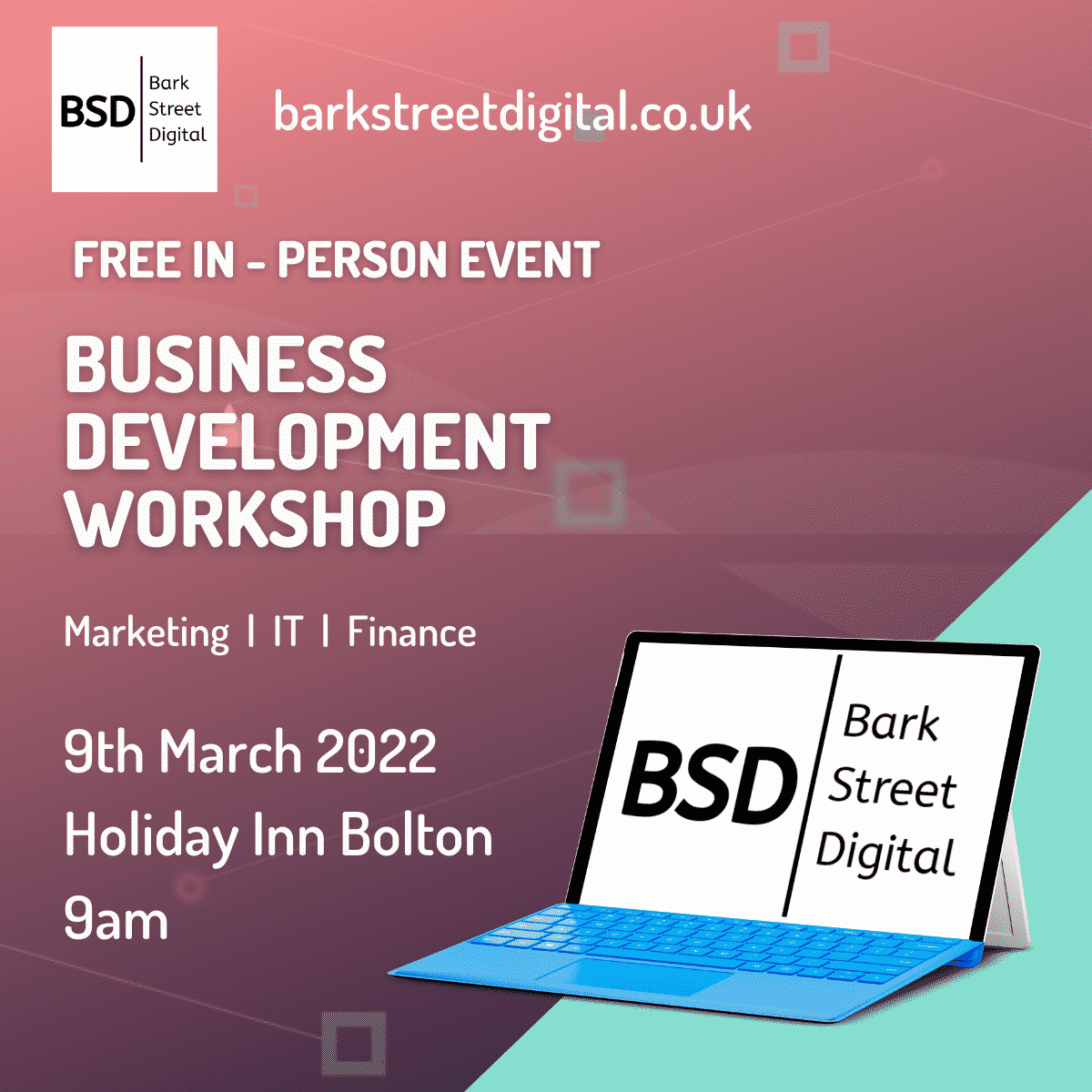 Join us for a free business development workshop
Bark Street Digital will be running a free business development workshop at the Holiday Inn, Bolton on 9th March 2022 at 9am.
We will have marketing, IT and finance professionals at the workshop providing free advice to assist in the development of your business. 
The workshop is open to all business owners, from small start-ups to larger, more established businesses. A free breakfast will also be provided at the event.
If this sounds like something you would be interested in, sign up using the form below. 
Let's Get Started
Sign up for our free event